Lore post: Kron the undying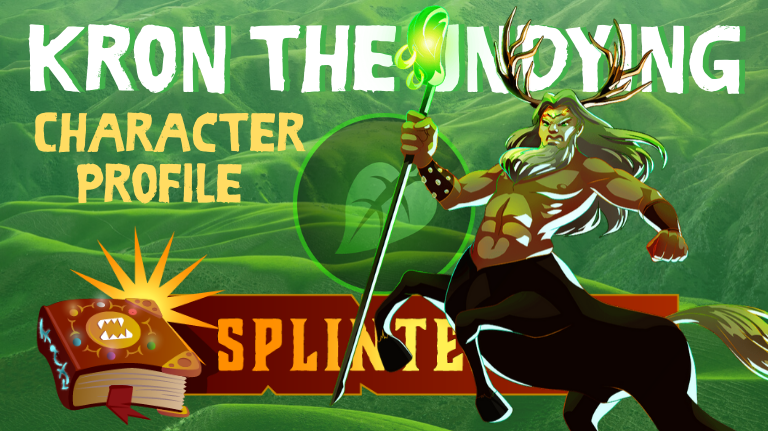 Hello readers
thank you for tuning into my blog, this will be my first lore blog. I am really excited about this and hope it gets some positive feedback!
kron, the undying centaur
Kron is a centaur, a half-human, half horse creature. These creatures usually have a lifespan of around 150 years, which by any standard is very long. But this, this is where Kron get his name, the magical centaur has lived for centuries already. That is why he has been dubbed as Kron, the undying. The origin for this immortality comes from many moons ago. Kron discovered a magical mirror underneath his citadel. This mirror had the power to make any creature immortal. The centaur wanted to share this magical power with his people, but failed. Once the mirror reached the surface, it shattered, leaving Kron the only one with the gift of this mirror.
A weapon to be used for eternity
Once the mirror shattered, the now immortal centaur found himself clutching the magical glass. Unable to let go of what now forever changed him, he went back to his citadel. He rushed to order his best weaponsmith to make a pike. This pike went on to be made of the wood of the Elder tree, a sacred place for the people of Anumün. While his weaponsmith was getting the wood for this pike, the centaur made a very special request to the Spirit of the forest. The spirit made an indestructible glowing seed and incased the broken mirror shards in this seed. Once constructed, the pike of Kron the undying was born, and would be henceforth be called: the pike of incromicus. To this day it is know as a symbol of life, magic, and seen as the object that protects Kron and his people.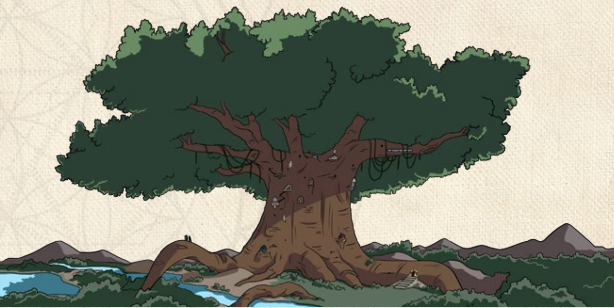 Afterword
I hope you guys enjoyed this bit of lore about Kron the undying. I only picked the parts from the lore that I thought were essential and interesting to note. If you have any feedback or tips, please let me know. This is my first time doing this so I am open to all the feedback I can get. I hope you've enjoyed this. Until the next lore blog!
sources
https://www.publish0x.com/splinterlore/kron-the-undying-splinterlands-legendary-character-profile-xdrqrdz
The splinterlands encyclopedia: https://drive.google.com/file/d/1jrbkW3wkniFRfdI9KPbJNvtrXcXQbA_d/view?usp=sharing
---
---