Lore post: The unfortunate Khymians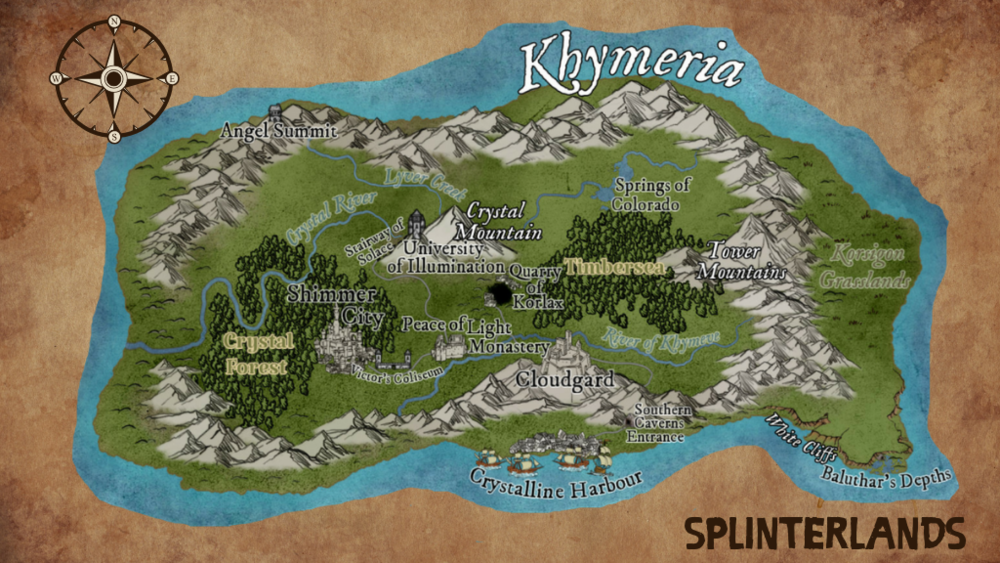 Hello readers, thanks for tuning in with my lore blog. Today we will be discussing unfortunate events that happened to the people of Khymeria. I came across some of these events answering a question from Sketchy, who we all know as the person that is one with the lore, and decided that it was an interesting topic to talk about. This is because you need to understand the lore pretty well and dive deep into it to know what happened to these poor Khymians. Let's just say they had it rough.
The splintering destruction
Khymeria was created by Khymia herself, hoping to make a quiet and peaceful land. It all seemed to go rather well, until the Splintering came along. Not much is know about the splintering, other then the vast destruction it created. It ripped Khymeria apart, just as it did with so much else. Many people native to Khymeria lost everything, with most even their lives. The surviving natives try to hold on to their way of life....
A light in the darkness?
Ancient prophecies had spoken of the cleansing, but it was never known to be this destructive. The people of Khymeria knew it was coming, and tried to prepare, but to no avail. A great white light engulfs all the land, and seems to take everything with it. The bright light is followed by countless meteors that bash down on the Khymians. This destruction goes on for weeks, leaving everything in ruin. Especially the city of Khymeve, which was till then the center of Khymeria for its citizens, was layed to ruin and unrecognizable.
Who's to blame?
After the cleansing, very few Khymians remain. But there was worse to come. The fexoria forces blamed the Khymians for the cleansing, as they foretold and knew about it. Already way lower in number and living in what are practically ruins, the Soldiers of the silver shield were absolutely slaughtered by the overpowering opponent. The few remaining people that had survived this onslaught, went into deep underground hiding.
Spreading like a flame
Now that the Khymian society was rebuild with the help of Khymia herself, the now prospering land had a new challenge to face: the Burn. This awful disease messes with the mind, and the only way to stop it is to utilize heliostones. The problem with this solution is that there are too little heliostones to stop the spreading of the Burn. Although the Khymians are desperatly seeking ways to pay the Gloridax for the heliostones they have, even their supply is running low....
Epilogue
What a hard life do those Khymians have, hard to believe....
I'd like to thank you all for reading, and I hope you tune in next time. As always tips and feedback will be much appreciated.
Until the next lore post!
Sources
https://www.splinterlore.com/khymeria/khymerias-landmarks-
https://www.splinterlore.com/encyclopedia
---
---