Check your WhatsApp Micheal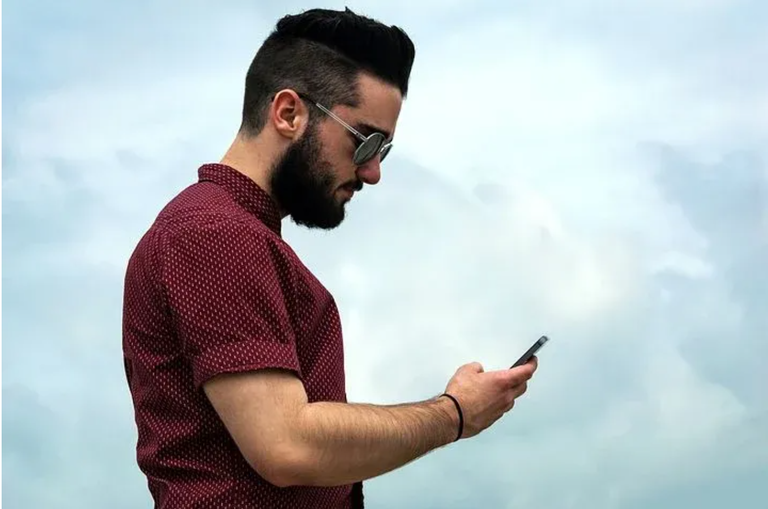 source
I see the beautiful blue sky
A man who looks like he is in his
thirties is holding onto his phone
His whole attention is on the phone.
The man looks decently dressed and has a nice haircut on.
His other hand isn't displayed in the picture.
I feel that he was walking somewhere but had to pause to check an important message that just come on the phone.
---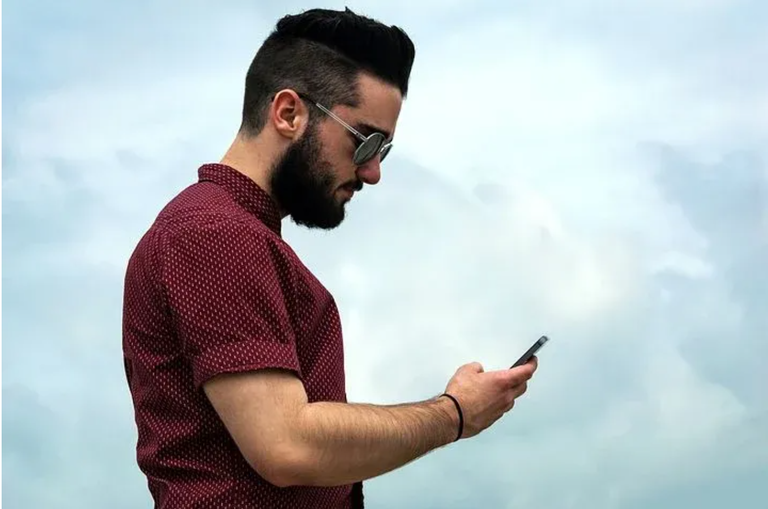 Micheal had just finished having a haircut at his favorite salon, he stood up from his chair, paid the barber, and admired himself a little bit more in the mirror before bringing out his sunshade and putting them on.
On his way back home, remember he had to get some items at the grocery store which his wife had asked for earlier. Getting to the store, he purchased all the items paid and was given a bag that contained the items he bought, then he left.
He was 10 feet away from the store when he decided to call his wife to let her know all that he had gotten.
His wife replied that she was okay with everything but one thing was missing, she couldn't describe the item properly then he asked her to send a picture of it on WhatsApp. After a few seconds, the picture was sent, then she alerted him to check his WhatsApp. He replied okay, then hanged up.
Now he held the phone a few distances away from his face, opened his WhatsApp and there was the picture.
---
---