The Underutilized Hobgoblin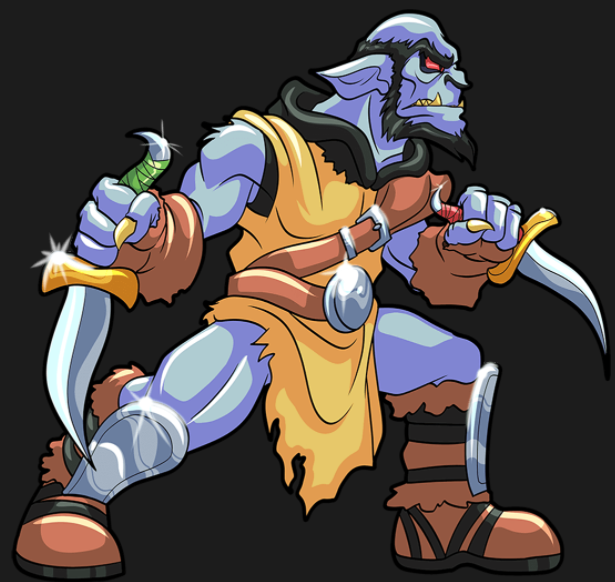 Let's be honest...how often do you find yourself using your Hobgoblin card in a match these days? This much forgotten card (particularly for myself) had never really been used much since I have so many other cards in my deck to play in any given match.
Since renting has become much easier with the improvements done with PeakMonsters as well as the in-game marketplace, I have rented out many of my cards, which leaves my hands rather empty when it comes to putting my team together for each match.
I have recently started experimenting with using the Hobgoblin card, and it can be quite effective in certain rulesets.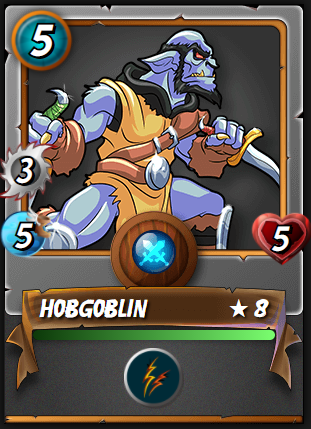 With the Double Strike ability

this card can be pretty deadly in the rulesets with a combination of Opportunity

and Melee Only. If you couple this card with Yodin Zaku and the Opportunity ruleset, it gives you a chance with a pretty fast card (speed of 5) to attack a target twice in the middle of your opponents deck twice with a 3 Melee card and damage the surrounding cards as well.
If you have been ignoring this sad soul in your deck, I encourage you to start giving him another shot on the battlefield!
---
---