Splinterlands: Buying some Riftwatcher cards
Splinterlands has been a challenging game lately and I have been considering what I could do to improve my own win rate. I have a few cards that I do not own and a lot of them are in Riftwatchers or I could increase the power of my chaos legion deck because there are a lot of cards that are not leveled up yet. Ultimately, I chose Riftwatchers because I felt that having options would be better, and what better way to start than with some legendary cards.
Riftwatchers Purchase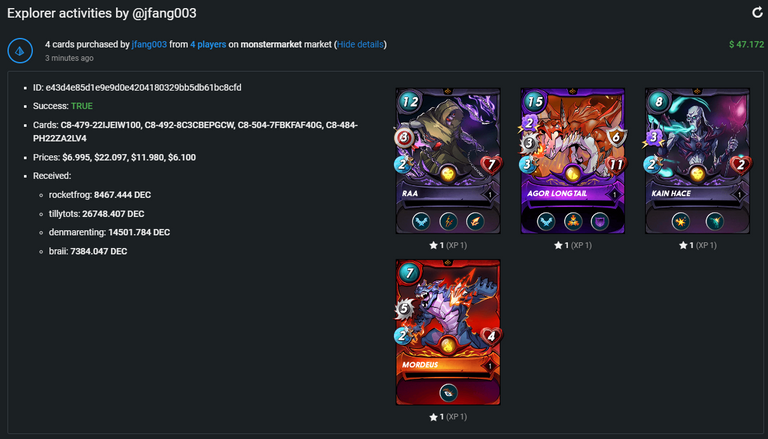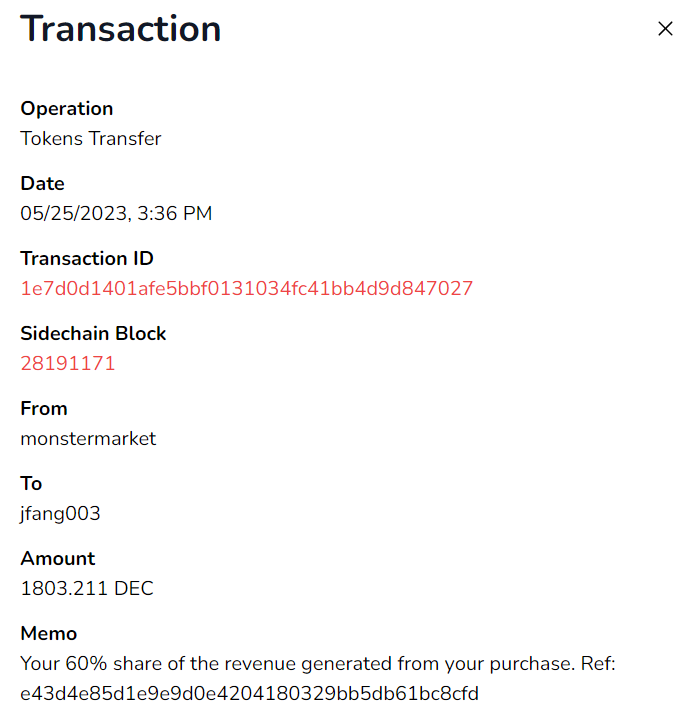 Above are the cards that I purchased: Raa, Agor Longtail, Kain Hace, and Mordeus using Monster Market. I get back part of what I paid for the cards and I prefer using this when I am buying directly off the market.



In order to purchase these cards, I decided to just pay Hive for 48,000 credits. The hive was gained from my author rewards over the past 2 weeks and I will be continuing to use them to buff up my deck. I wonder if it would have been a better choice to just use HBD for credits but I was trying to get an extra bonus if Hive was low enough on the uswap exchange. If the liquidity on one side is low enough, I can get some swap.hive for my efforts.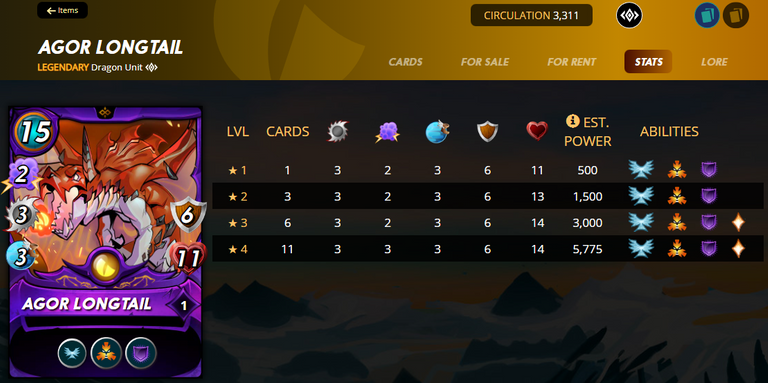 The card that I look forward the most to is Agor. This card is a beast with taunt, flying, and void armor. With this and resurrect, it can be a deadly combo. I have wanted this card for a long while. It also has both magic and melee attack making it an ideal card to place on the field and I can choose to put him in the back or the front.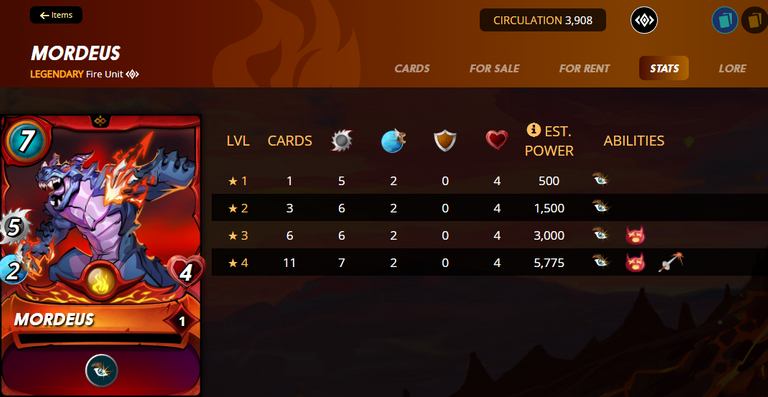 The second card that I wanted was Mordeus because it has a lot of attack and opportunity ability. I have wanted this card because of its massive damage and I think it would out well with Tarsa. I have lost a few times due to this card and I really think it's a great addition to my melee fire build.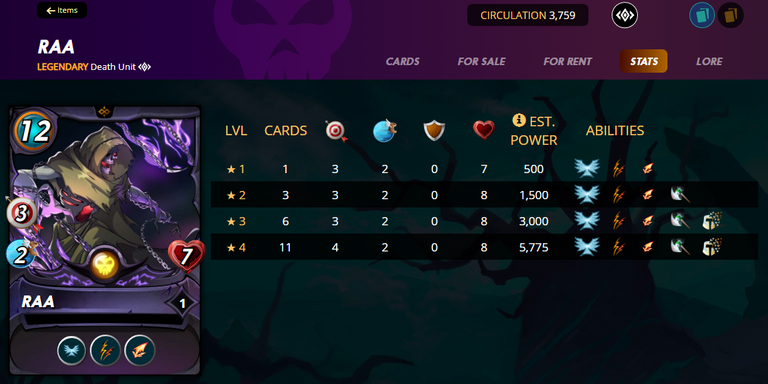 The 3rd card is Raa. I like the damage this card can output if I have enough mana available. With double attack and flying, he will be pretty useful under the right rule sets. In the end, I think having this in an earthquake rule set will be pretty nice but the only issue is that he has scattershot so the attacks won't focus on one target.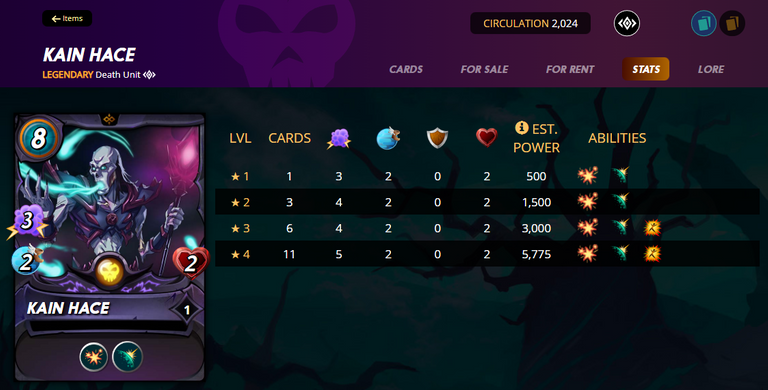 The last is Kain Hace and I have noticed that his abilities are quite good. I think it would be quite useful when a blast rule is set, so I picked him up. I don't think he will be used that much but at least he opens up some opportunities.
Conclusion
I bought some cards to help me out in ranked battles and some will be more useful than others. However, I don't regret my choice and I still think this will benefit me in the long run. I am funding th
Do you play Splinterlands and have you bought any cards recently?
Feel free to leave a comment if you read my post. If you have any questions, feel free to ask and I will do my best to answer.
Posted Using LeoFinance Alpha
---
---