Splinterlands Weekly Challenge Battle! SOUL STRANGLER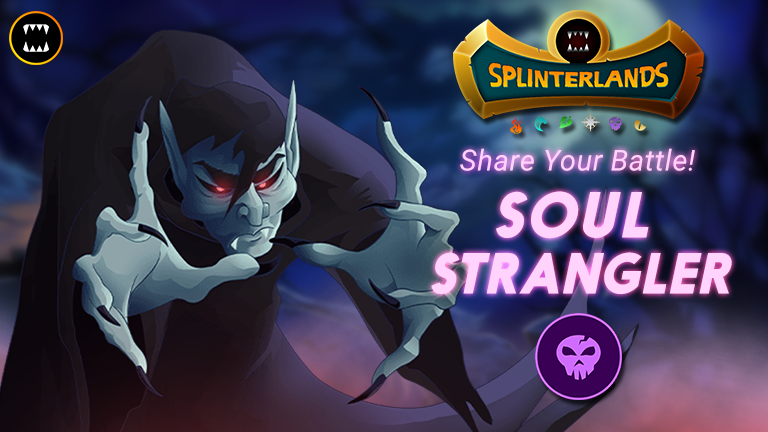 Every week there is a Splinterlands challenge to share a battle using a specific card and on this week's post it is the Soul Strangler card. I also encourage Splinterlands players to partake in the challenge because you get to try different strategies and earn some crypto in the process.
Featured Monster: Soul Strangler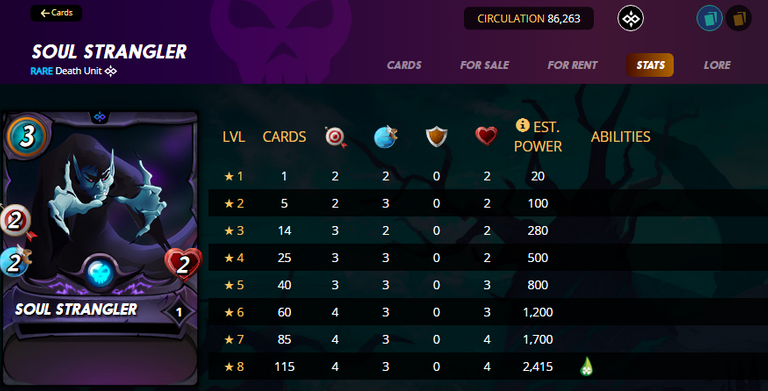 Soul Strangler is a death splinter card that costs 3 mana. It starts with no skill and learns the poison ability at level 8. As it doesn't have any skill until level 8, the stats are what matters for this card. I don't like the low health but the rest of the stats are fine. However, I do feel that it could be useful in little league or low mana matches.
Rule set, Battle and Plan

The ruleset this time is reverse speed and equalizer. This means that slower monsters move faster and all cards start at the same health before buffs/debuffs are applied.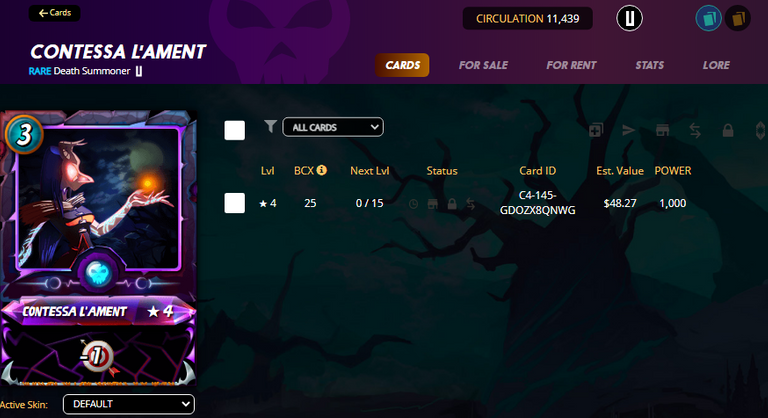 The summoner I choose to use this time is Contessa L'ament. It's the highest level summoner I have and -1 ranged is not a bad debuff.
| Splinter | Mana Cost | Position | Reason |
| --- | --- | --- | --- |
| Contessa L'ament | 3 | Summoner | -1 Range Attack |
| Giant Scorpion | 4 | 1st | Thorns |
| Corpse Fiend | 0 | 2nd | Filler monster |
| Venari Bonesmith | 4 | 3rd | Poison and Life Leech |
| Undead Badger | 2 | 4th | Sneak |
| Soul Strangler | 3 | 5th | Damage Dealer |
| Carrion Shade | 1 | 6th | Flying monster |
| Total Mana: | 17 | | |
My Giant Scorpion will be up front with thorns. Then I have some damage dealers and filler monsters to react to different situations. Carrion Shade is for sneak monsters and Venari Bonesmith is to poison the front line.
Round 1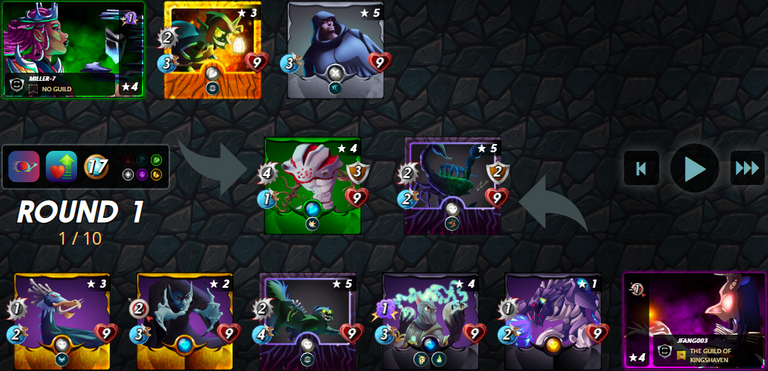 At the first glance of my opponent's lineup, I think I have this match won. My opponent did not take advantage of the rule set and only used 3 monsters. So I don't think there will be any issues.
Round 5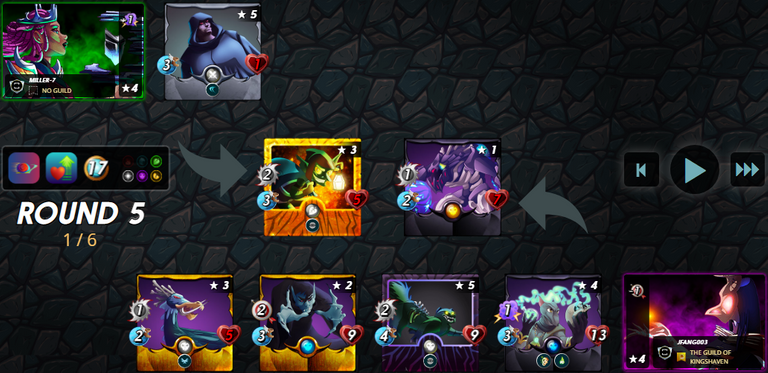 I did not get any poison off on his main tank so the entire fight took longer than I expected. It was quite boring so I decided to fast forward until the round after both of our tanks died. My thorns slowly took out my opponent's lineup. With this, I believe my win is already guaranteed.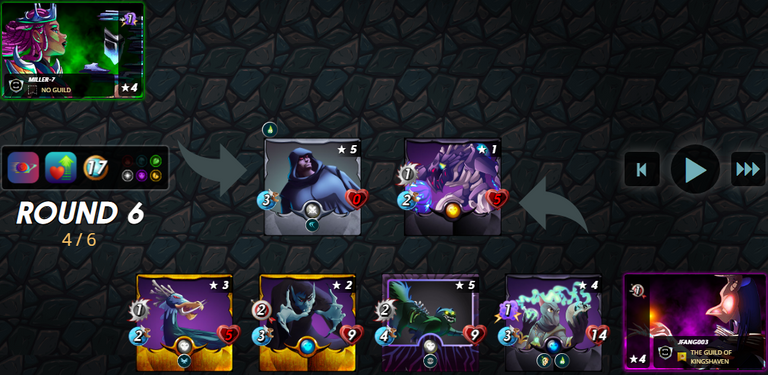 After another round, I was able to wipe out my opponent and win the match. I wasn't in any danger of dying.
Conclusion
The battle this time around went exactly as I expected. The Soul Strangler in the back was one of my main damage dealers and it was very helpful. It's a bit unfortunate that my own Venari Bonesmith could not get the poison off on the shield tank but I won regardless. All that did was extend out the match.
Contessa L'ament was a great choice as a summoner as it let me use higher-level cards but it's a bit unfortunate that my opponent did not use a ranged monster. Either way, I won the match without any issues and my opponent was probably a bot. It did not use the rule set to its advantage and I was able to slowly drain down my opponent until they died. The equalizer rule set is the best opportunity to play as many cards as you can to take advantage of the buff. However, my opponent used higher mana cards and did not take advantage of them.
You can see my entire match here.
What did you think of my match? Was there anything you would have done differently? I think it is quite interesting to see how different players use the same card.
---
---