1st Tournament Journal April 27, 2022 (My highest SPS payout)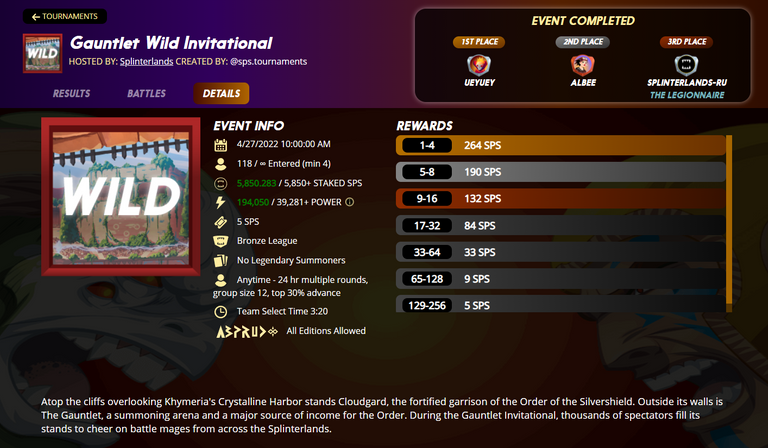 First time joining Gauntlet Wild Invitational Tournaments after staking 5850 SPS.
Bronze League with no Legendary Summoners.
First, I play Silver League and mostly fall around Top#50 in the leaderboard during end of season. While I am still building my collection I need to rent some cards to be able to complete in the tournaments.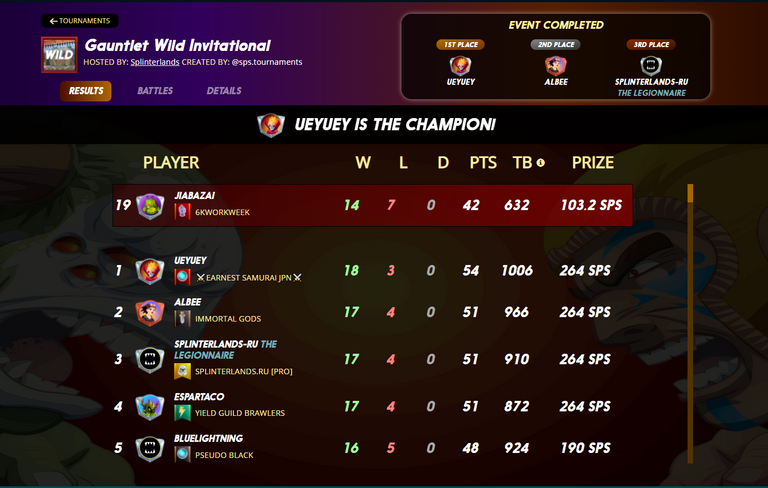 In this tournament I Rank#19 with 14 Wins and 7 Loses. Prize - 103.2 SPS. My first highest payout so far!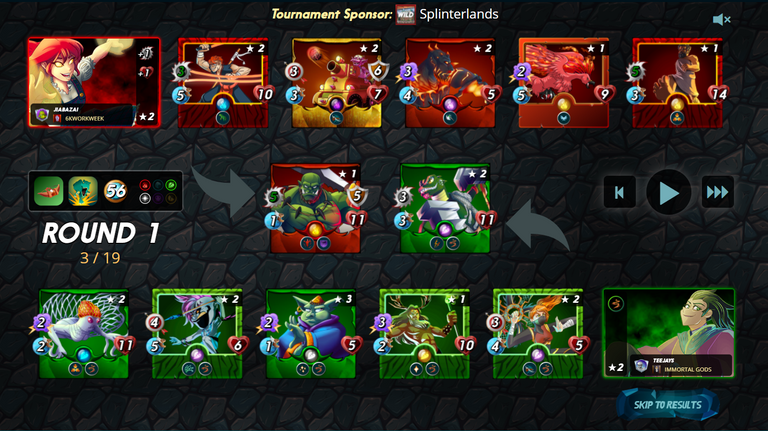 First I want to discuss here how I was able to win with @teejays having a Mylor Summoner and high damage cards like Kron, Mitica, Beatrix.
Grum in the 1st Position blocks the Double Strike and Magnor took the initial damage 1st round damage then Grum and Fineas Rage in the 2nd round. My savior for this battle was having a Djinn Inferni to give 6 damage to the Kron and the Lava Launcher 6 Armor which blocks the Mitica high range damage. Awesome battle!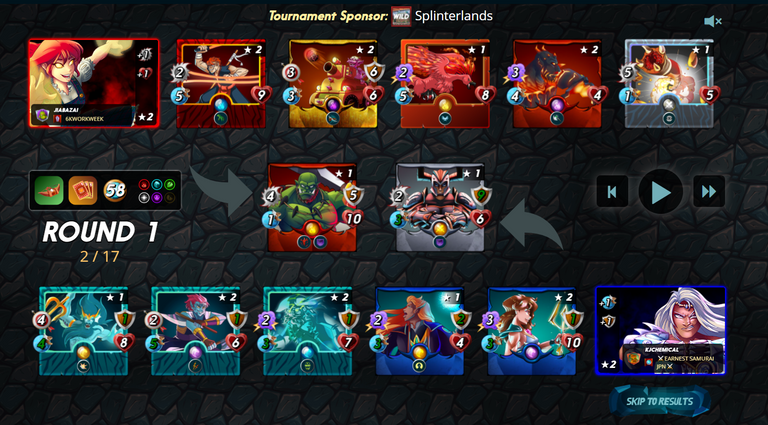 I want to was kudos to @kjchemical for an awesome strategy of placing Legionnaire Alvar as a thank and River Hellondale to resurrect Avlar with another 9 Armor. It so much for my team to deplete 18 Armor in the first round. I will definitely remember this line-up in my succeeding plays. I didn't even stand a chance!
I've enjoyed playing Splinterlands since August 2021. Will continue playing and build my collection to complete well in the Silver League. Excited to play more tournaments and compete with top players.
---
---