Splinterlands Social Media Challenge : Drawing : URAEUS
Hello everyone.
How are you all ? I hope everybody is doing well, I'm fine too.
Source link : https://splinterlands.com/?p=card_details&id=351&gold=false&edition=3&tab=lore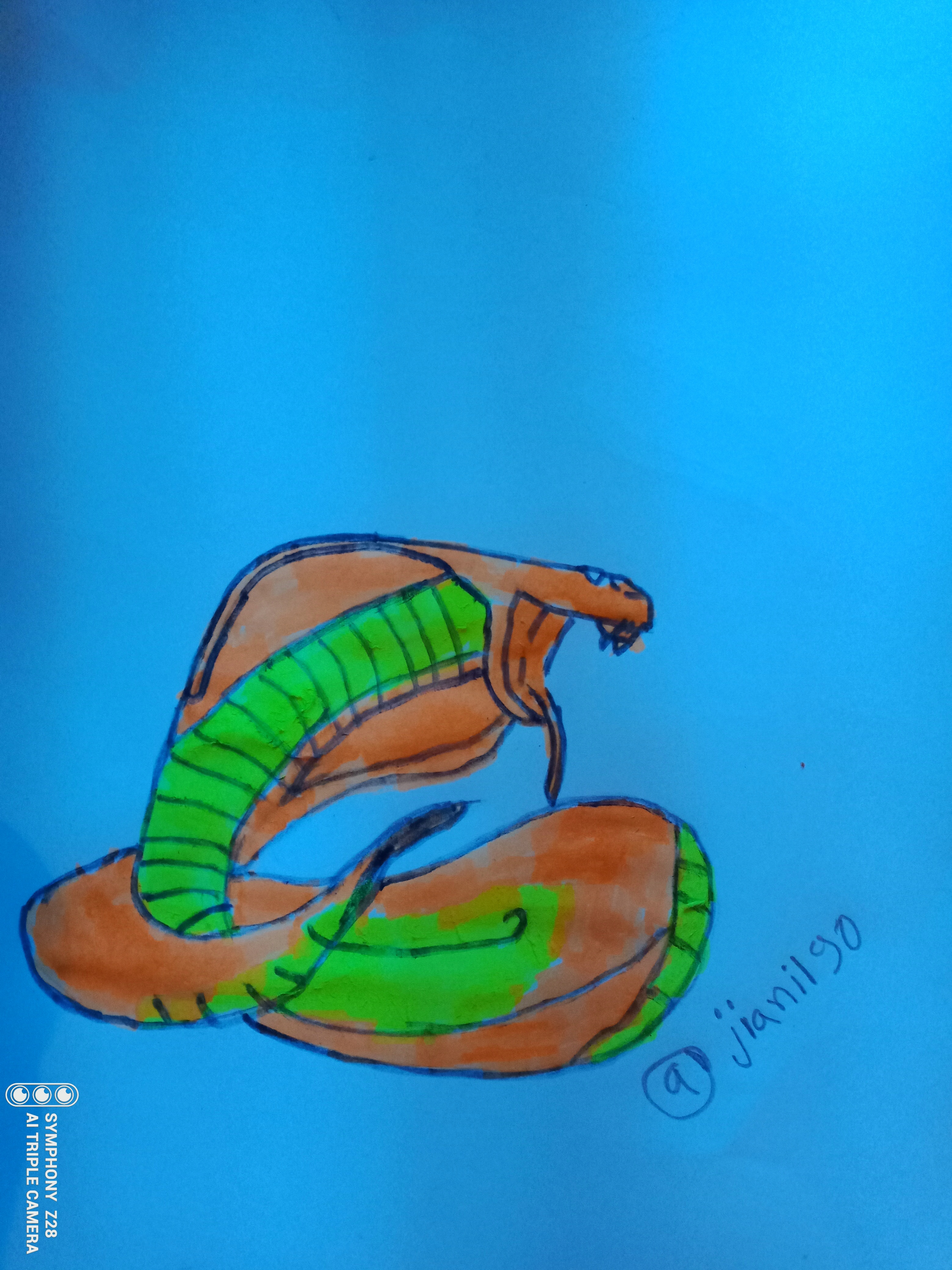 Today i am drawing Uraeus. This is one of the most common characters in the Splinterlands. I tried to share it on social media, and i shared it on Instagram.
Let's get started: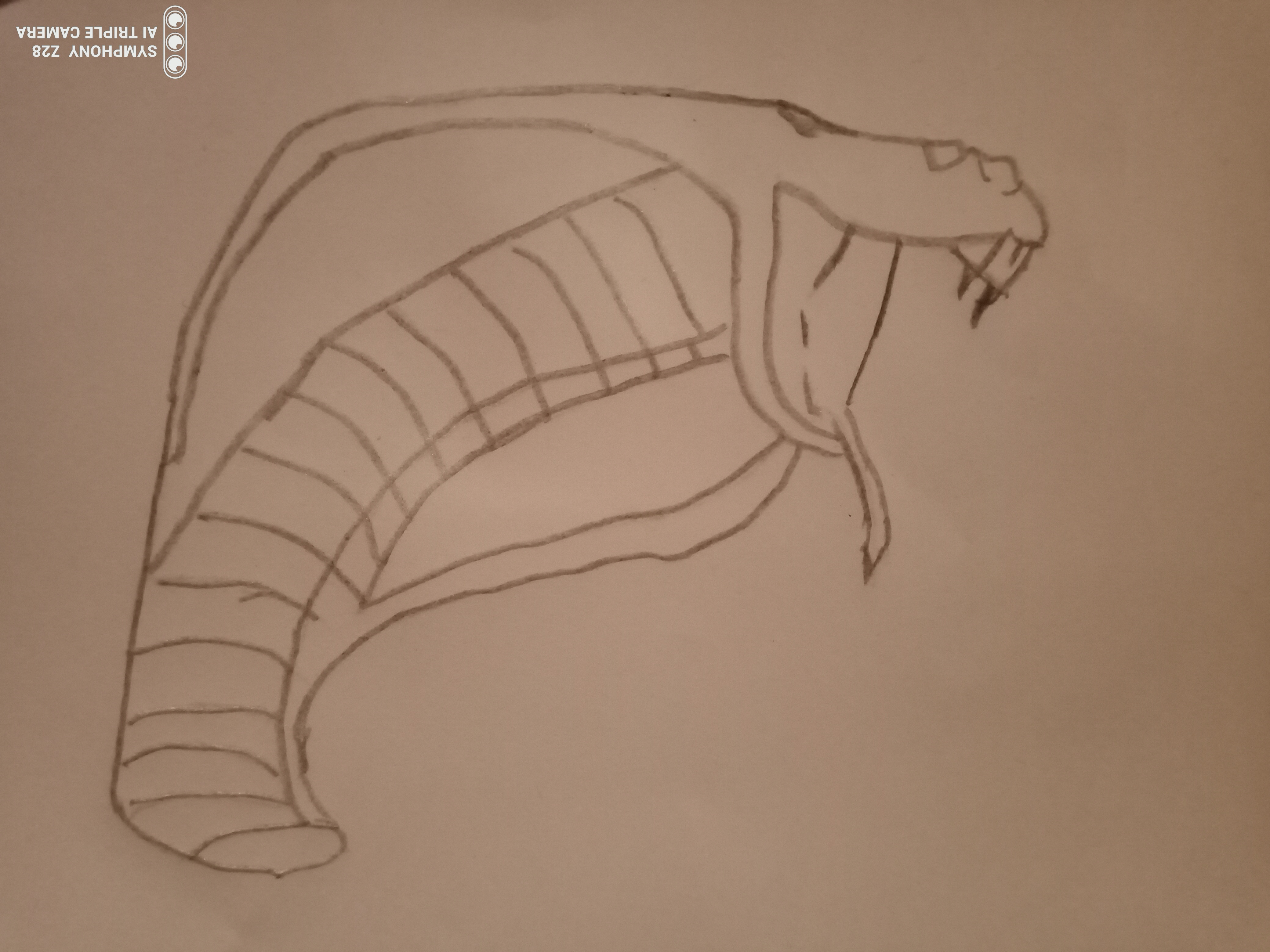 Everybody makes art on the head of every picture, i am no exception. This is a snake, you can easily understand when you see it. It is a venomous snake and its venomous venom. So its face must be deadly toxic.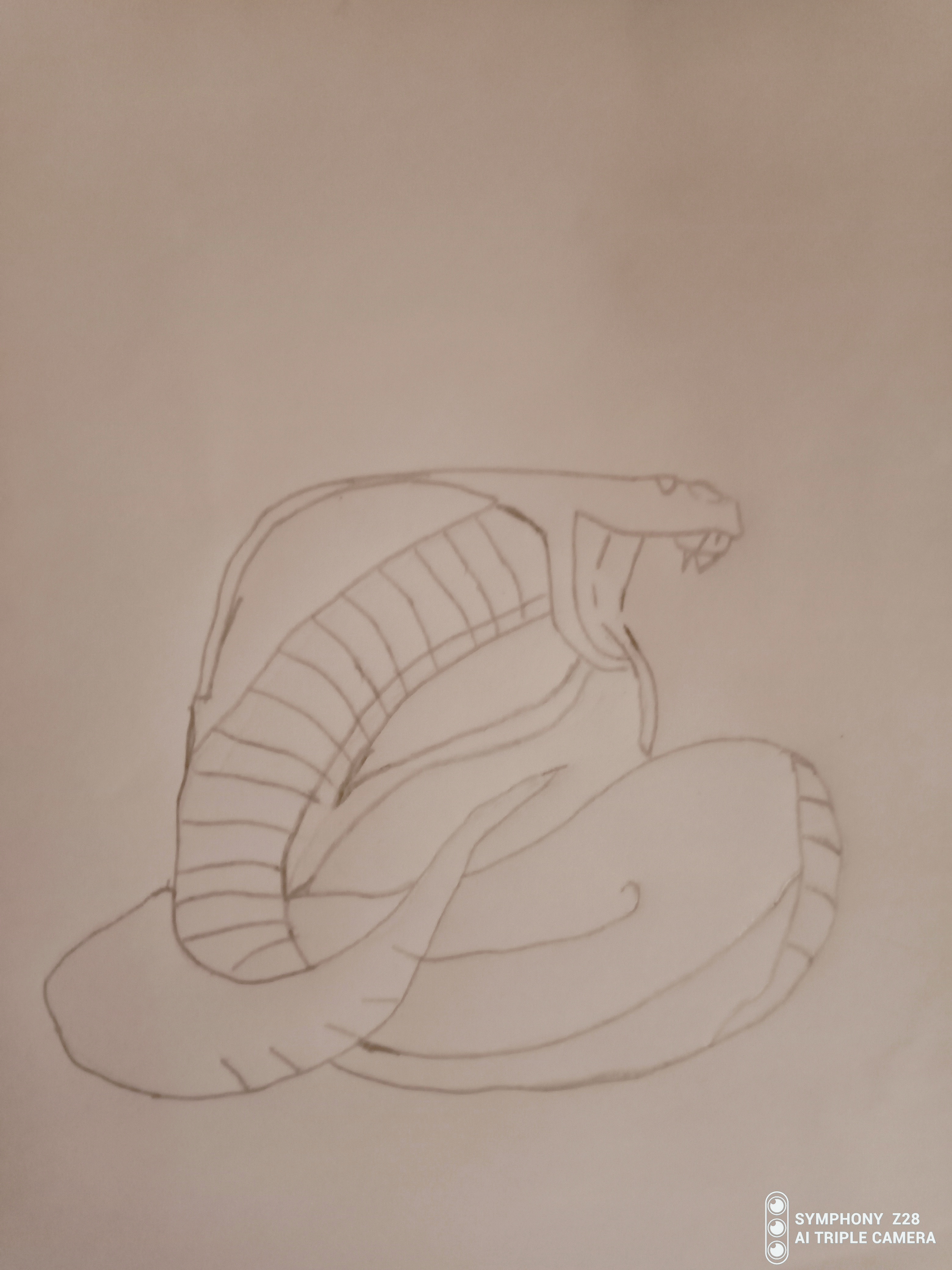 Now, i have tried its full body size. Its whole body is very slender and its body part is very slender. And i also tried my best to make it slender.
Now it's time to color:
It looks even more beautiful after coloring than it looks like without color.
Here I did not give a picture of the poison coming out of its teeth because it is very scary, which you may be scared to see. Although I should have given, but I did not give.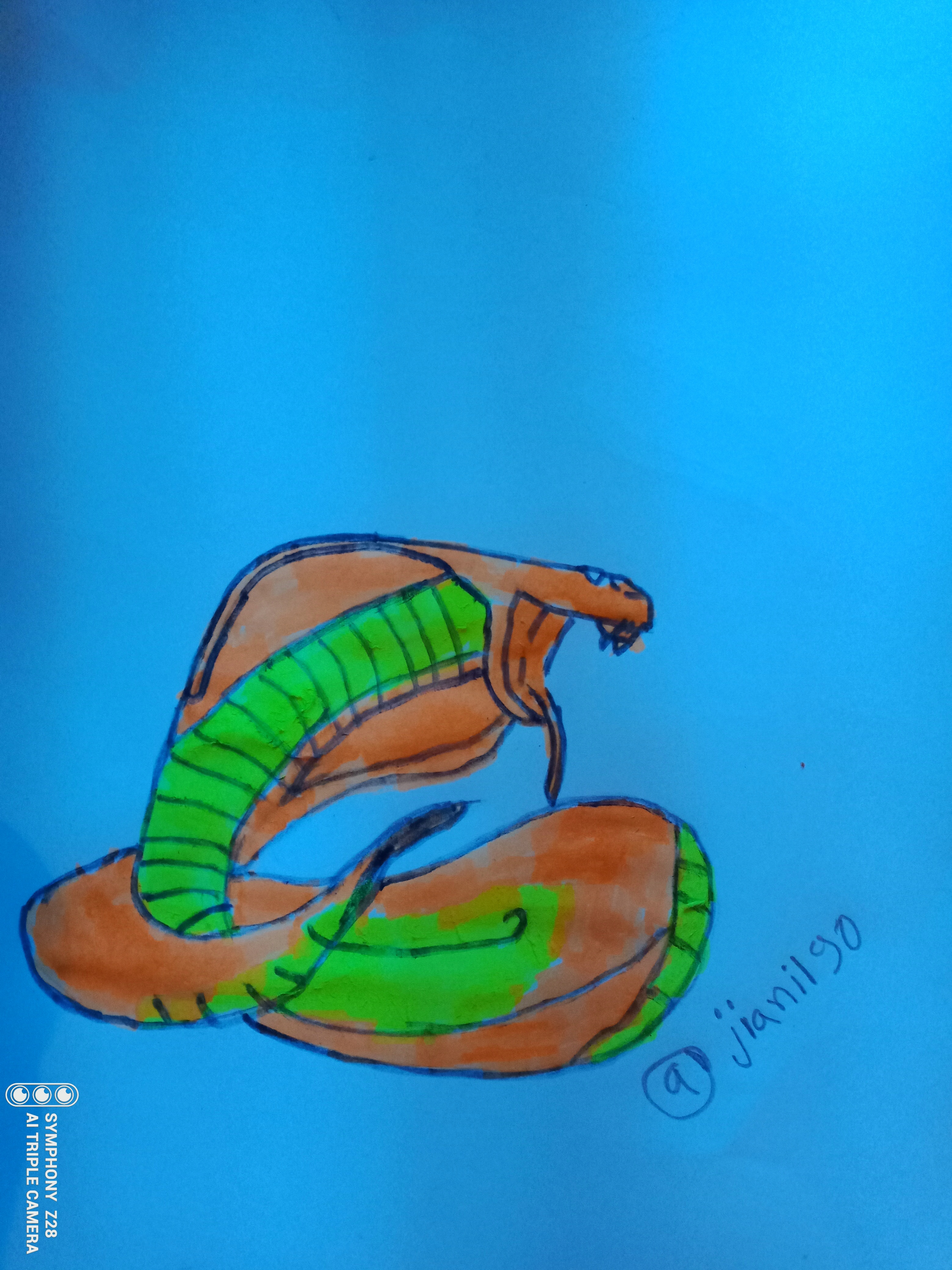 Here, it feels good to take pictures. Because when i took pictures, my mother was watching television at home, When the picture is taken, the light of the television later on the picture and its background becomes colored.
I like it a lot. Let me know how you like it.
I am trying my best to draw . I am using Instagram to share the blog to social media . Anyone can start the game here and earn something.
Thanks All
---
---