Chibis on Hive | My Splinterlands Art Contest Entry | Water Caller
Hello!
Another Splinterlands entry!~ Last time, I was not able to have an entry because I presumed that it would be another draw a Splinterlands character in your style. I drew it on Sunday and later on found out that it was a different art challenge. I just uploaded it without waiting for the announcement from Splinterlands, haha silly me! I was so impatient, lol. It was such a bummer, but I learned my lesson here!
Anyway, I am back again with another chibi-styled character! This time around, I chose Water Caller! She is so adorable!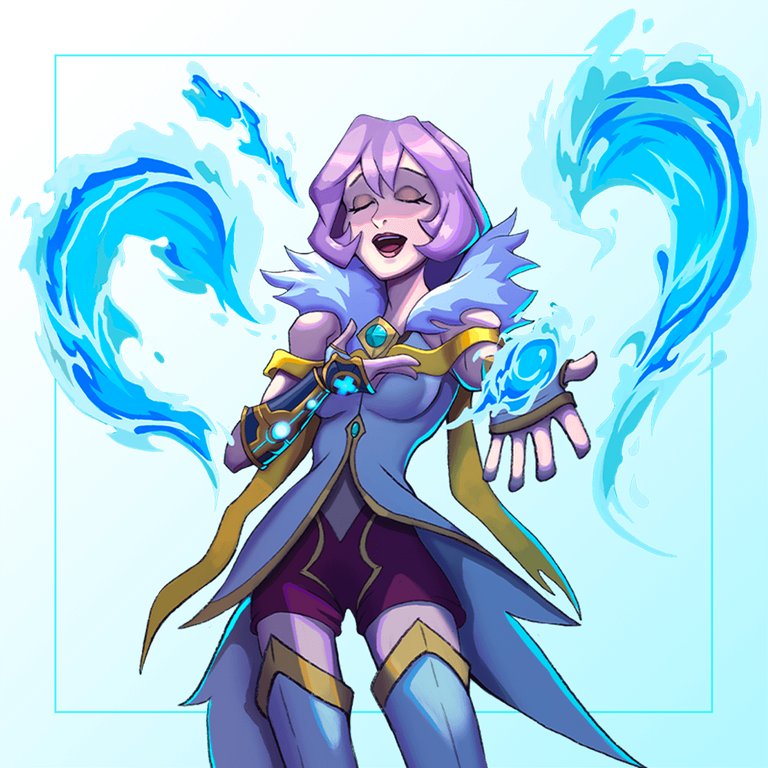 This is my first time drawing a water element character so it is new for me!
The art challenge is open to everyone. If you are interested, please check the latest announcement here. Congratulations to @solumviz for winning the first place! Yey, well deserved!
Let's start sketching!
---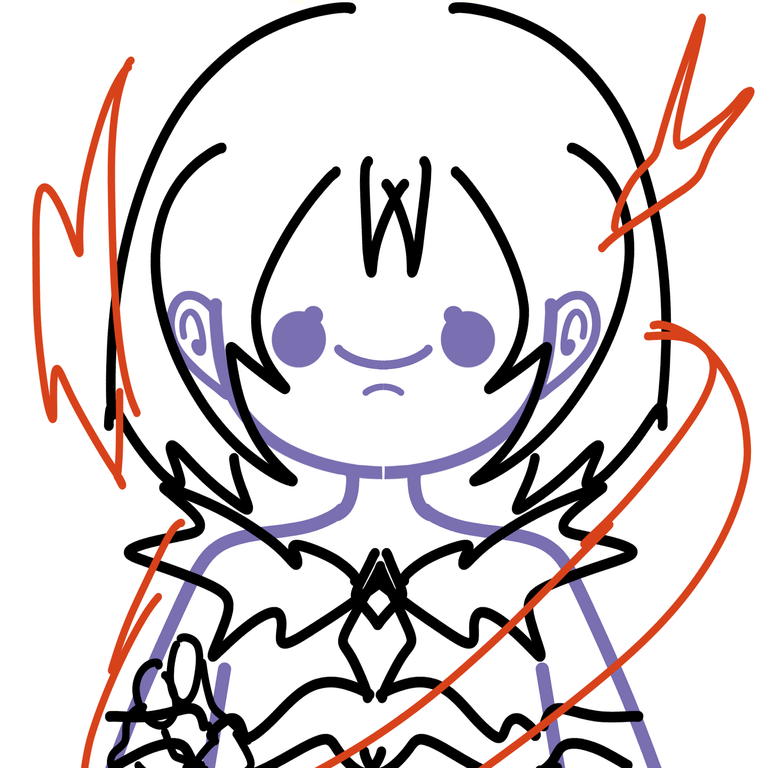 I started by copying Water Caller's outfit. Er, this is way easier than Runic Skycalw. I used a black colored pencil to separate it from the water, and I used a red one.
Also, my chibi template is in the color purple for easier tracing later. Overall, Water Caller is not that hard to copy.
In fact, I am loving her outfit! In addition, it is fun to have the element of water on the character.
---
Lineart and water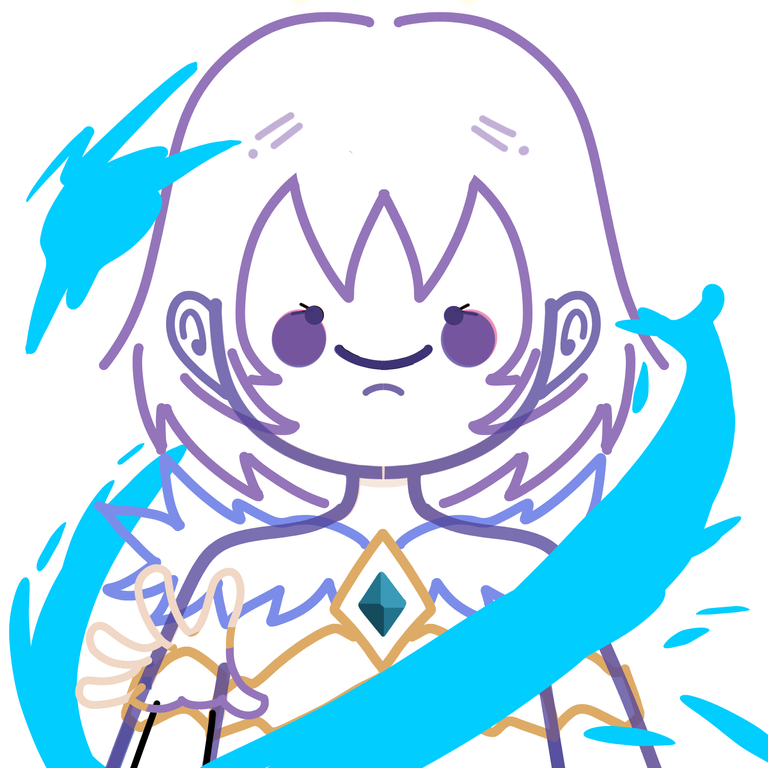 I used the color pick tool to copy the color from the original character. For the lineart, I used a darker shade of the color-picked shade.
Since the character's hair and outfit is symmetrical, I just used the symmetry pen. I just stwitched to different color depending on what part of the outfit.
Noticed that I change the hand position. Along the way, I prefer and open hand rather that doing the "rabbit" pose. I just searched some references on Pinterest for the hand pose.
I added the diamond at the center already. I used different shades of emerald green to make it appear as 3D.
Here, I already added the splash of water just to position and make a better vision for the overall art.
---
Flat colors!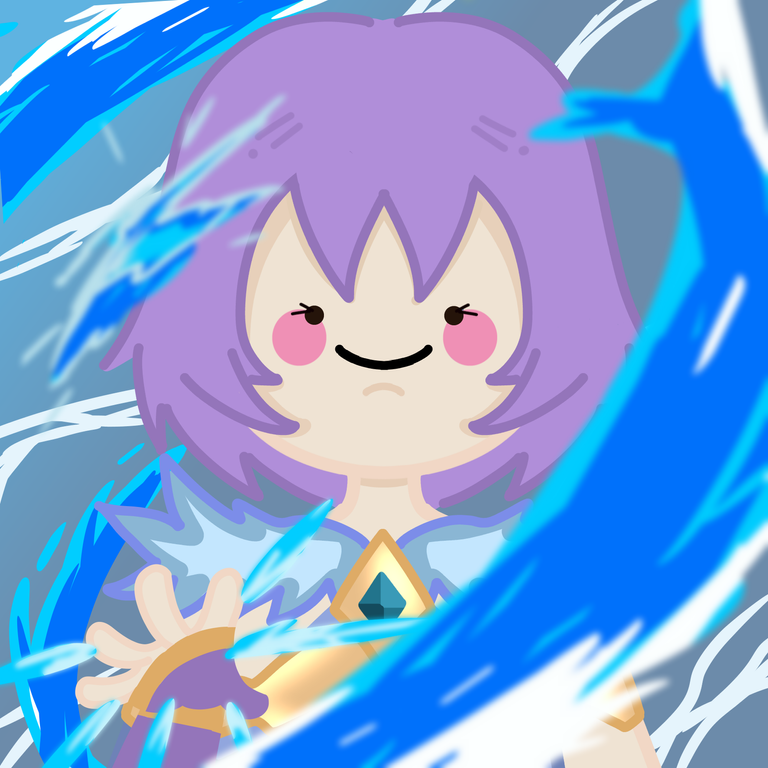 Hey, we are almost there!
Just what I did in lineart, I color-picked the colors for filling the canvas. I added some shine for the metallic armor.
I added the water splash a little bigger so it would like it is infront of the character. I added more water splashes at the back to balance it off in the front. I clipped shade of white and blue to look like a water. I also put splashes infront of her hand.
The background is a lighter shade of blue, kind of like a baby blue color. I added some stripes of white too.
---
Final art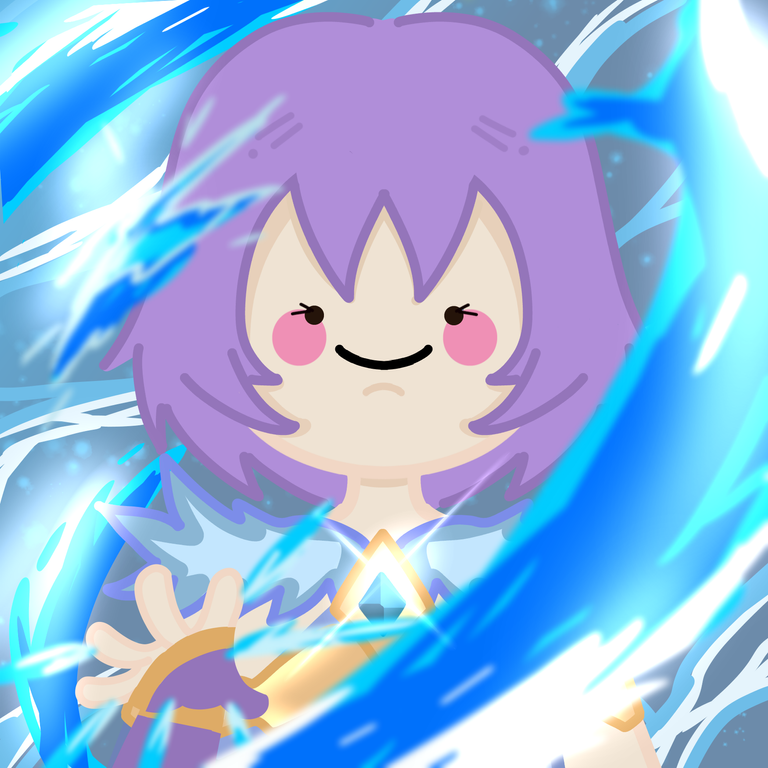 I blurred out some water splashes, especially near the hand. I added a sparkle on the diamond as if it is shining. I put some glow on the water splashes like how the sun reflects on the ocean, that glare of light when it strikes. On the background, I added another stripes of blue. Last touch is the blurred bubbles on the background.
A little polish and, Tadaaaa~ Water caller in my chibi style is done!
Woo~ I enjoyed making this one!
---
Software: MediBang Paint
Check out their website here! https://medibangpaint.com/en/
You can check out my Chibis on Hive collection on NFT Showroom
👾 NFT Showroom: https://nftshowroom.com/jijisaurart
🥰 Open for commissions!
That is it for this art blog. I will see you at the next one!
📸 All photos are owned and taken by me, otherwise credited. The image is from the official website of Splinterlands.
©️jijisaurart
---
---