Splinterlands Social Media Challenge! | Horny Toad

Happy Friday! 🐸🥳💫
Hello, hello! This is my second time joining Splinterlands' social media challenge! I lost the streak last week because I was sick. I put away my drawing tablet for a minute to recover from the flu. It was tough to get sick and be unable to do this. As of writing this, I can say that I am 90% healed. ☺️
My entry for this week is different from the usual art that I do for SPL. Usually, I go for the full gnarly vibe~ This is would be turning a grumpy toad into a cute one! 💫🥰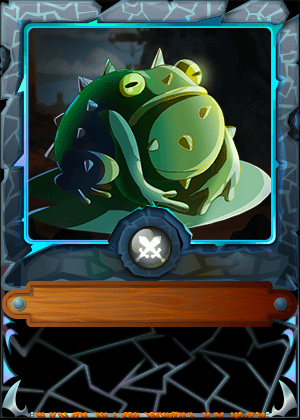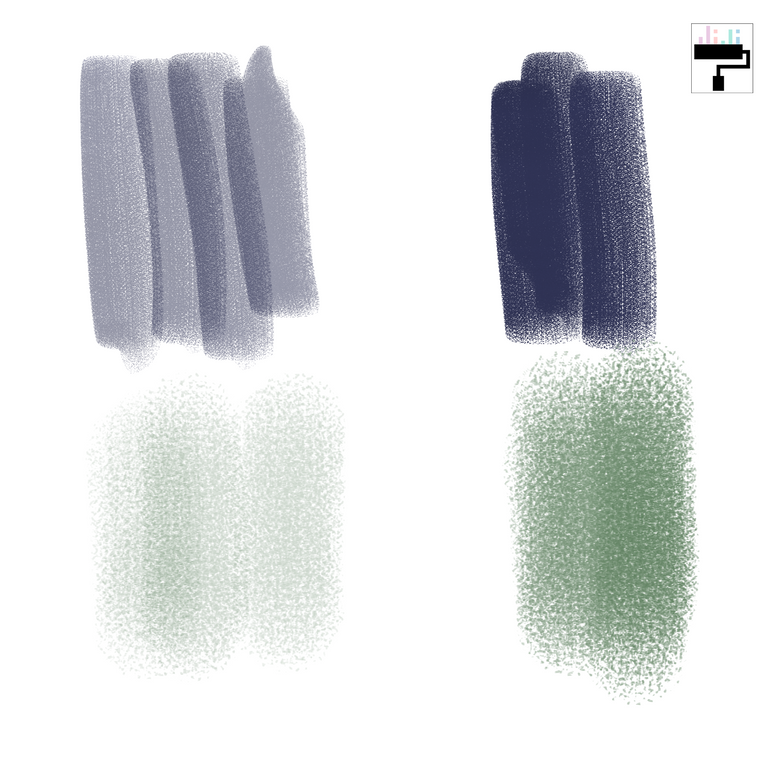 Usually, I use g-pen or Ri pen for drawing. This time, I will try different pens such as chalk and crayon.
These pens have a rough texture, imitating the real ones. Also, you can see that they are not opaque, so you can layer them with another stroke to make the colors solid.
---
Sketch and Lineart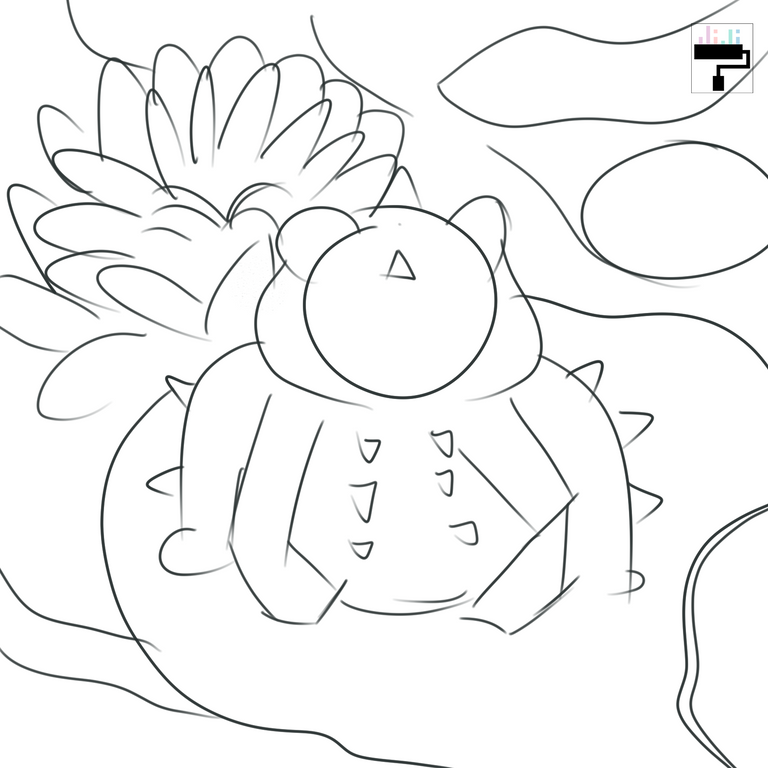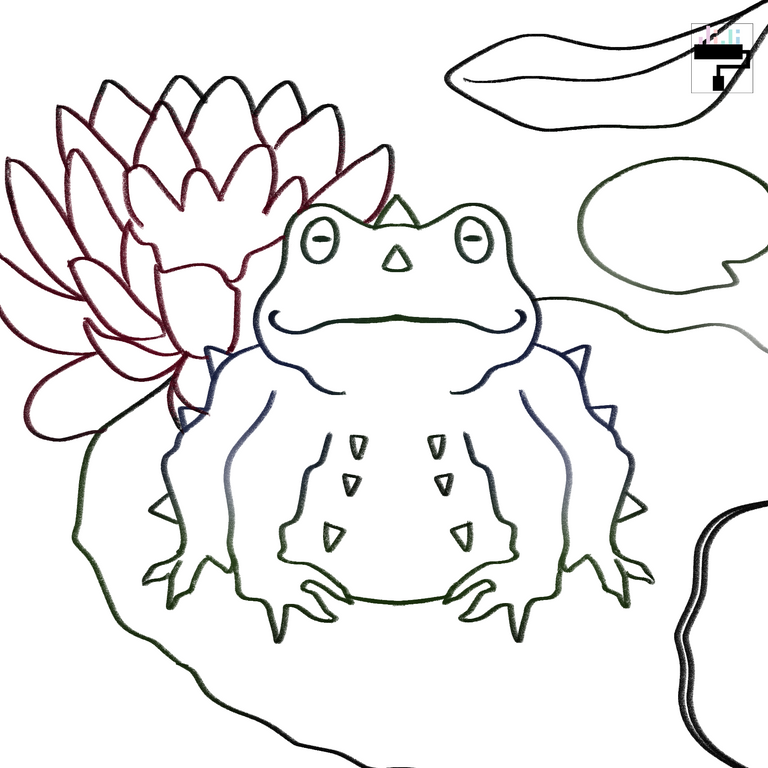 The concept would be, Horny Toad is just chilling in a lily pod. I searched for references on Pinterest to make the process faster. Found this beautiful painting of a lily and a toad. Using the chalk pen, I drew the lineart with the guide of the sketch. I put to sketch layer on top of the lineart layer in a 20 percent opacity. This is not what I trace, but rather just a guide.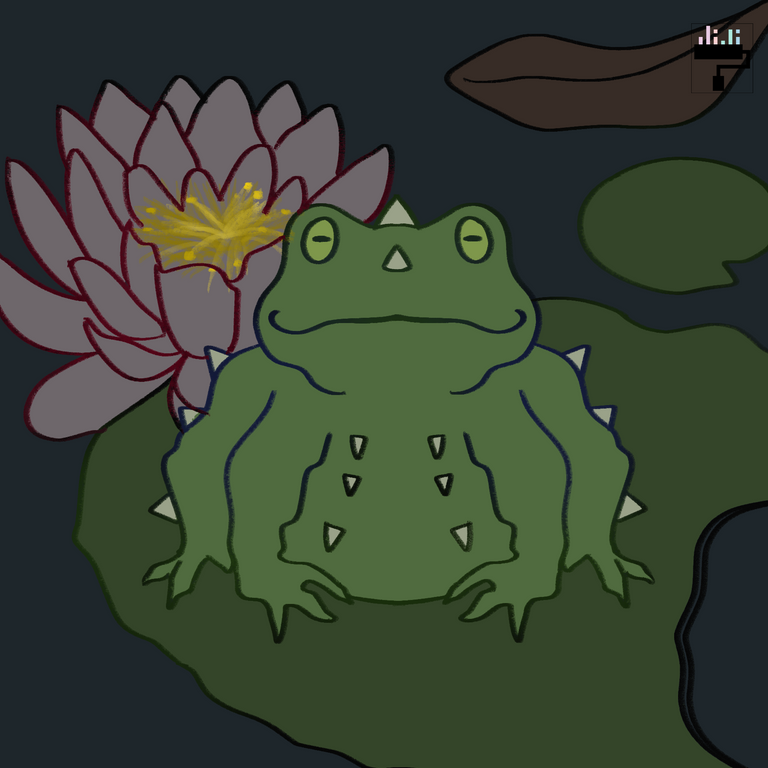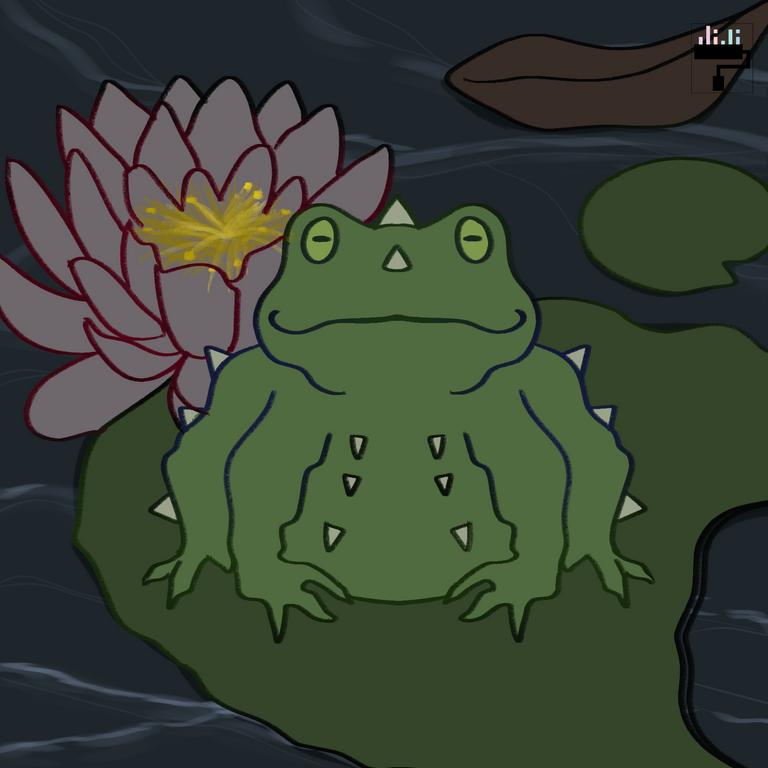 Base Color
After doing the lineart, it is time to fill in the white canvas! I chose dark tones this time. the flower is in color pale pink because later, I will add more pop of colors. I used different shades of green for the pads and the frog, just to separate them.
On the next picture, I focused on the water. I used a soft brush pen for the whites of the water. For the shadow, I copy and pasted the layer, and lowered the opacity. For the hard shadows under the pads and the leaf, I used a darker shade of blue, almost black.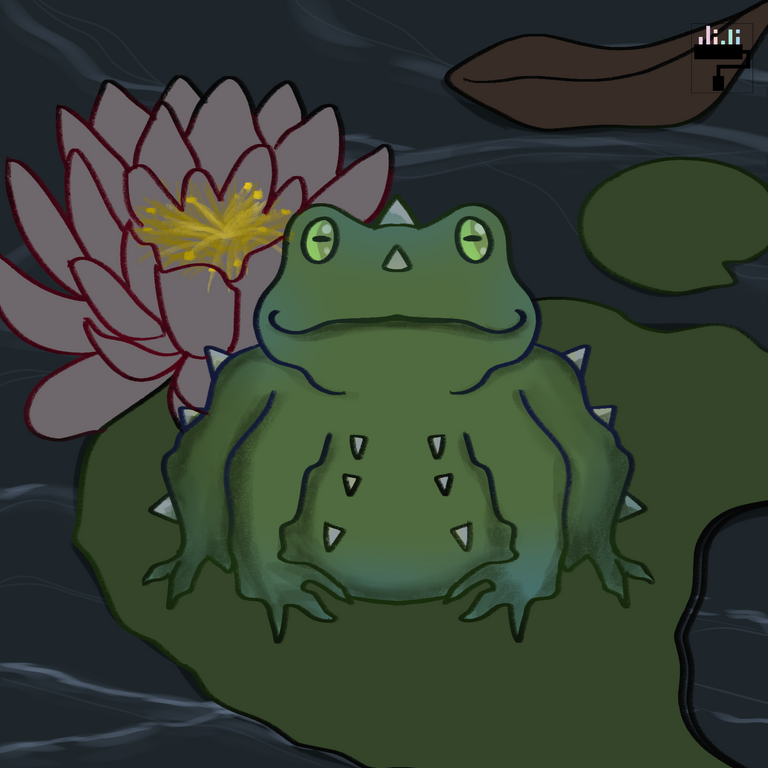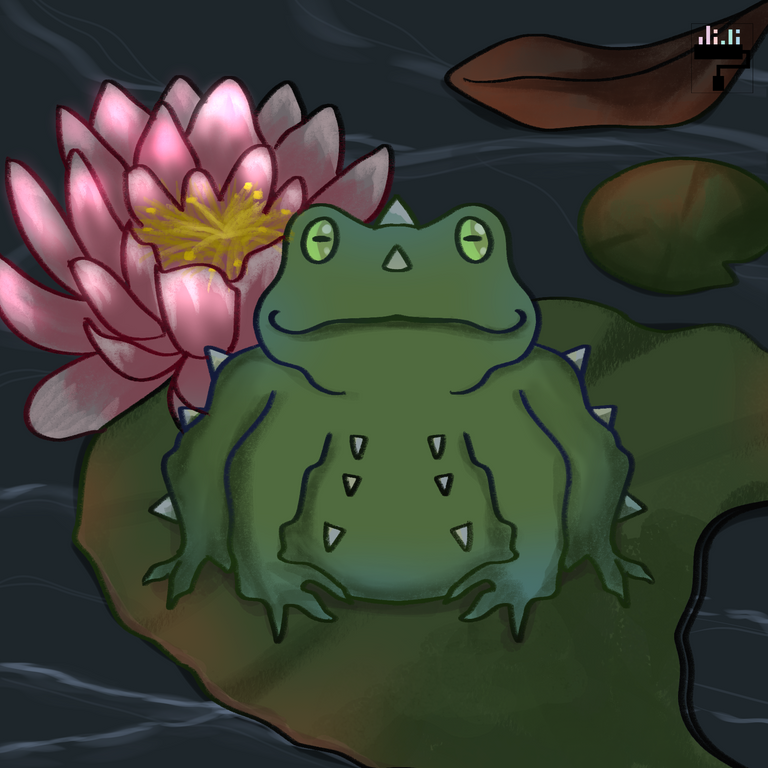 I started first with the Horny Toad's shadow. I am assuming that the light source is coming from the upper left corner. Using the chalk pen, I clipped a layer above Toad's base color and darkened the lower belly, arms, and feet. Also, on the lower lip.
Next, I use the combo of airbrush and crayon for the lily pads, flower, and leaf. I used hints of orange and brown for extra color dimension. I also changed the black lineart to pink for the flower.
Final Art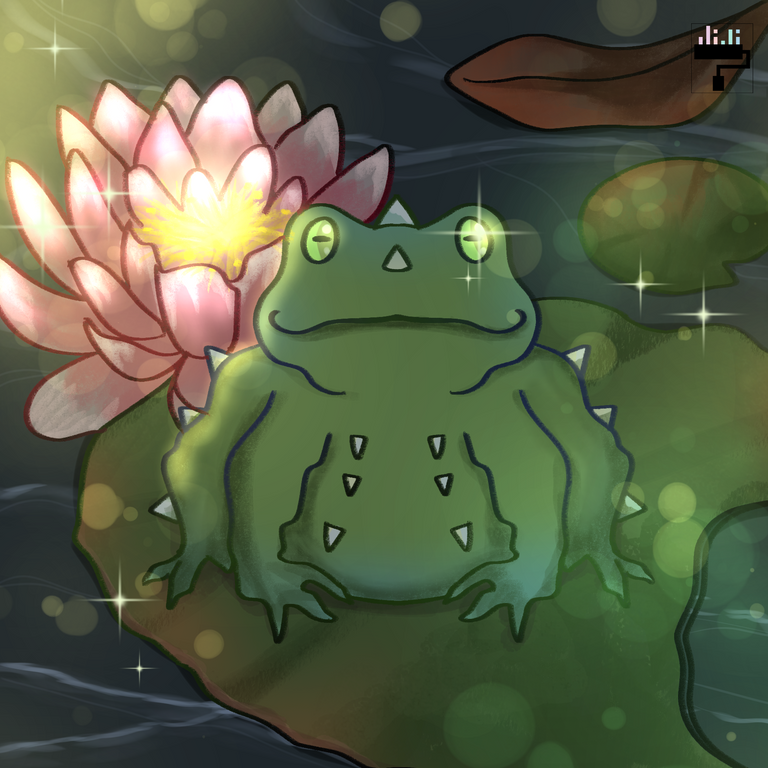 For the final touch, I put everything in one folder and then created another layer on top. I used an airbrush and set the mode to Add Glow. I first brushed the upper left corner of the canvas as the source of light. Airbrush to the left part of Horny Toad. Using the bubble brush, I randomly put a glowy circle around Toad. Put sparkles too for extra cuteness~ 💫💫
Finished art~ 🌸💫🐸
Join Splinterlands here!
Made a quick banner for my Splinterlands art! 🔥

---
Software: Clip Studio Paint Pro
That is it for this art blog. I will see you at the next one!
📸 All photos are owned and taken by me, otherwise credited. Logo and original art from Splinterlands.
©️jijisaurart
👾 NFT Showroom: nftshowroom.com/jijisaurart
🥰 Open for commissions!
---
---