Splinterlands Social Media Challenge! | Twisted Jester
HELLO, SUMMONERS! 🧚‍♂️
I am early today to submit my entry for the social media challenge! 😁 I was already done with 90 percent of the art last Sunday, so I just did the remaining parts tonight. I am enjoying too much of the chibi 3D model, huh? 😁 I have to because I want to get out of most of it. It is 100 Clippy points after all, haha.
For this week's challenge, I chose Twisted Jester. It is a popular card to draw. I saw a lot of art already on this card. Now, it is my turn. 🙂
It reminds me of the Joker and the Demonic Jester from Bofuri.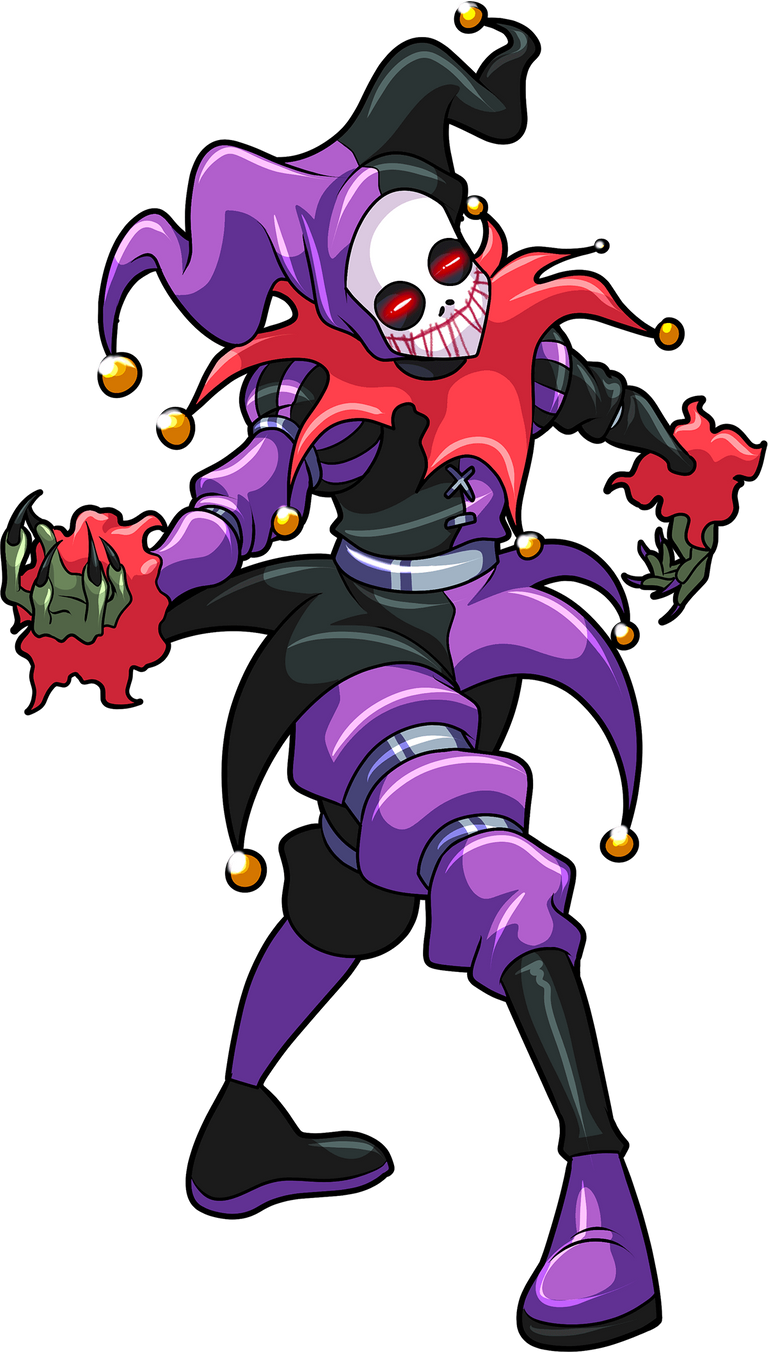 ---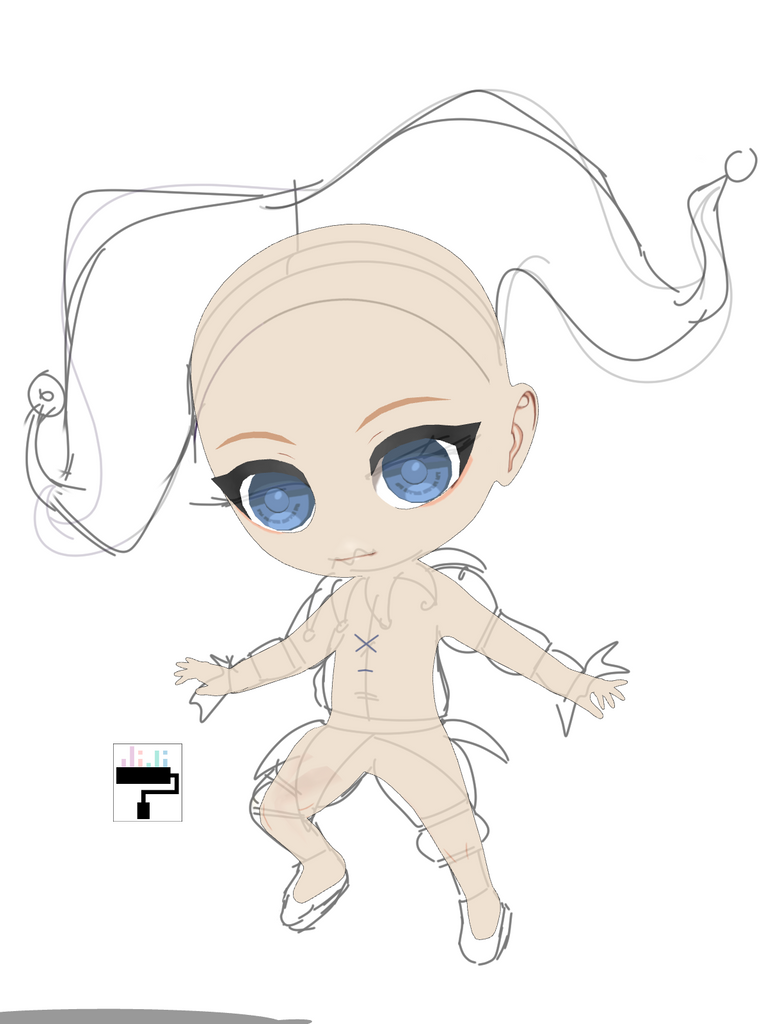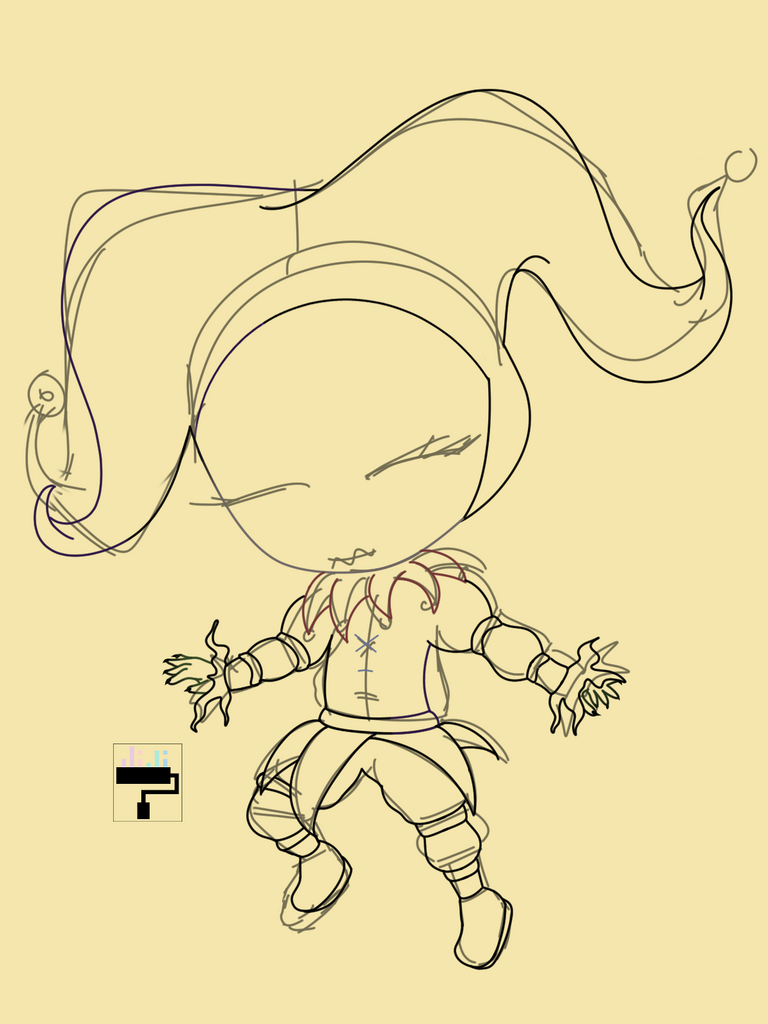 The first thing to do is to twist and turn those limbs to make a pose. I am getting used to it! 🥳 I imagine Twisted Jester in a levitating pose. It took me about 10 minutes to get to this pose. I then added a new layer on top to draw the hat and the clothing. After sketching, I did the lineart using a solid pencil brush. I chose yellow as a background as a color complement to purple and red.
---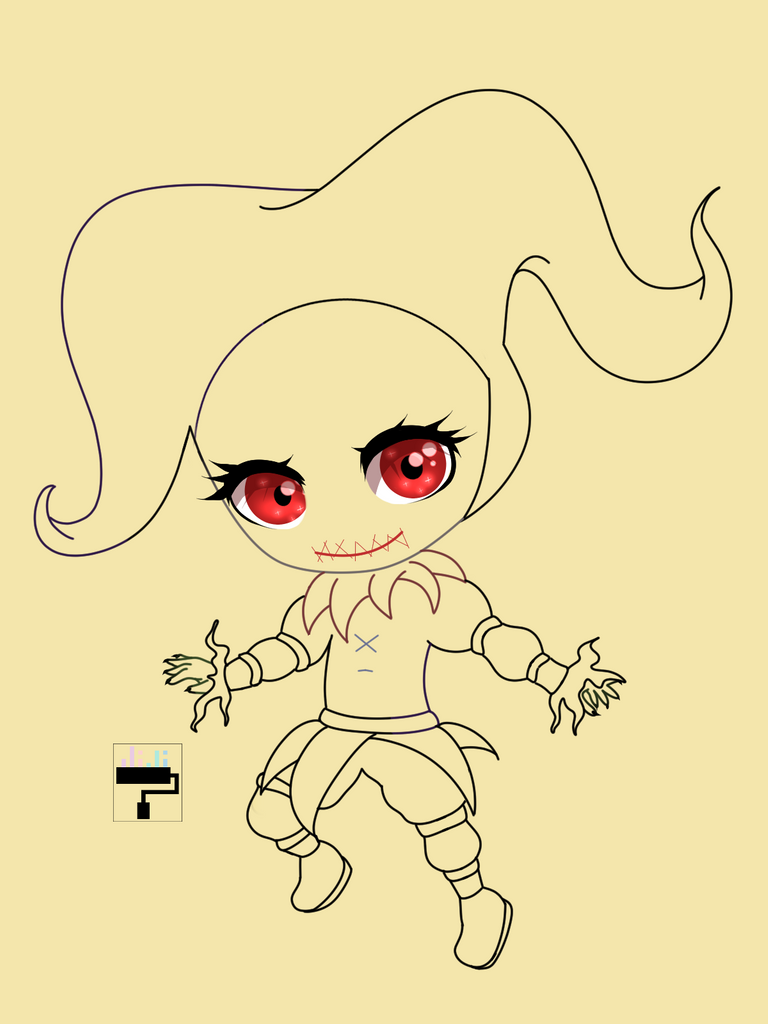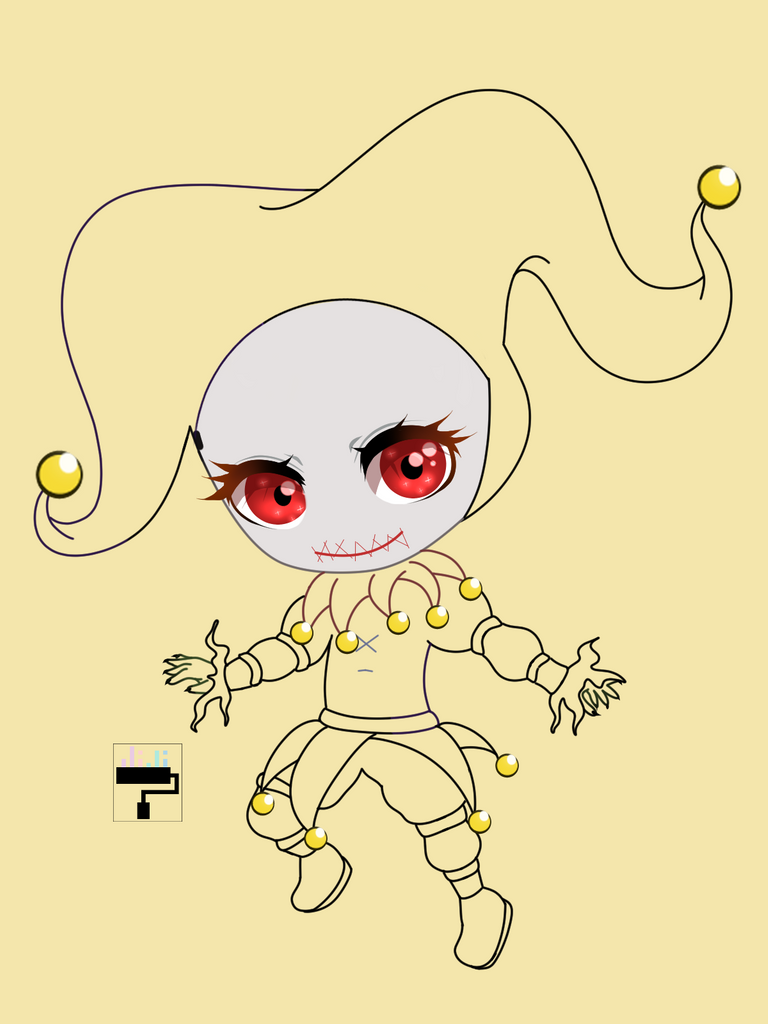 I started with the big eyes and smile to set the mood of the chibi. At first, I was thinking of a smirky expression, but I thought of turning this dark card to have a lighter vibe. I replaced the original eyes with those charming eyes. I just copy-pasted the other eye and use transform to make it a bit more slant since Twisted Jester is in a 3/4-ish portrait pose. I then drew one yellow bell for the hat, and copy and paste them to put on the clothing. I chose a pale gray for the skin.
---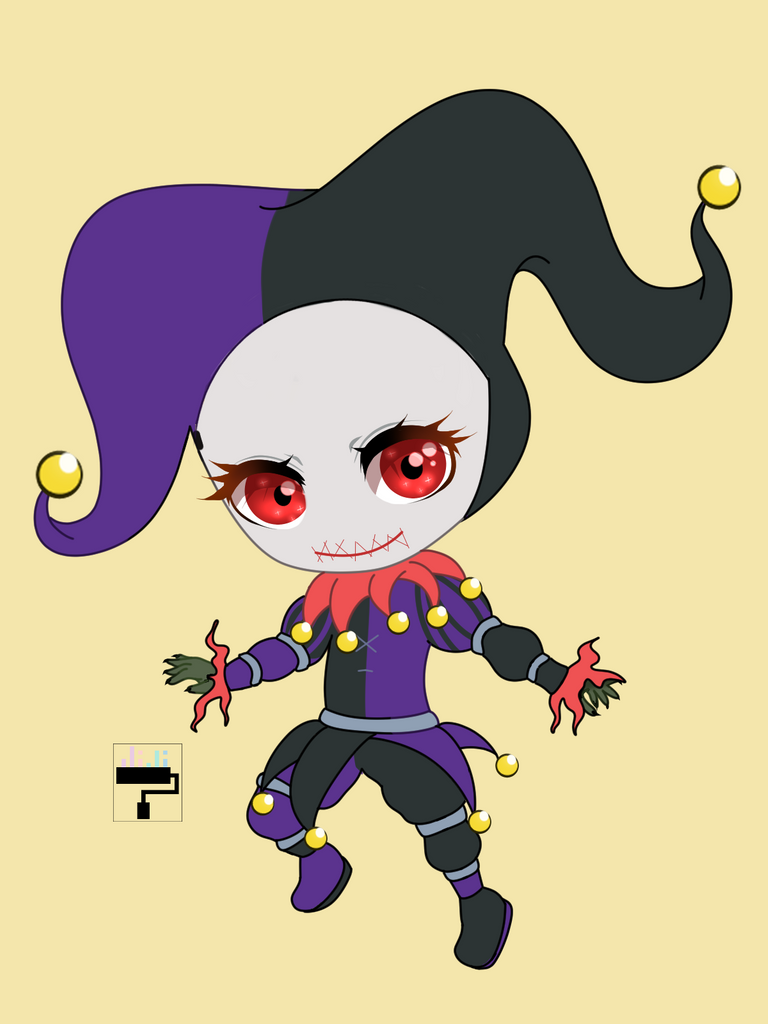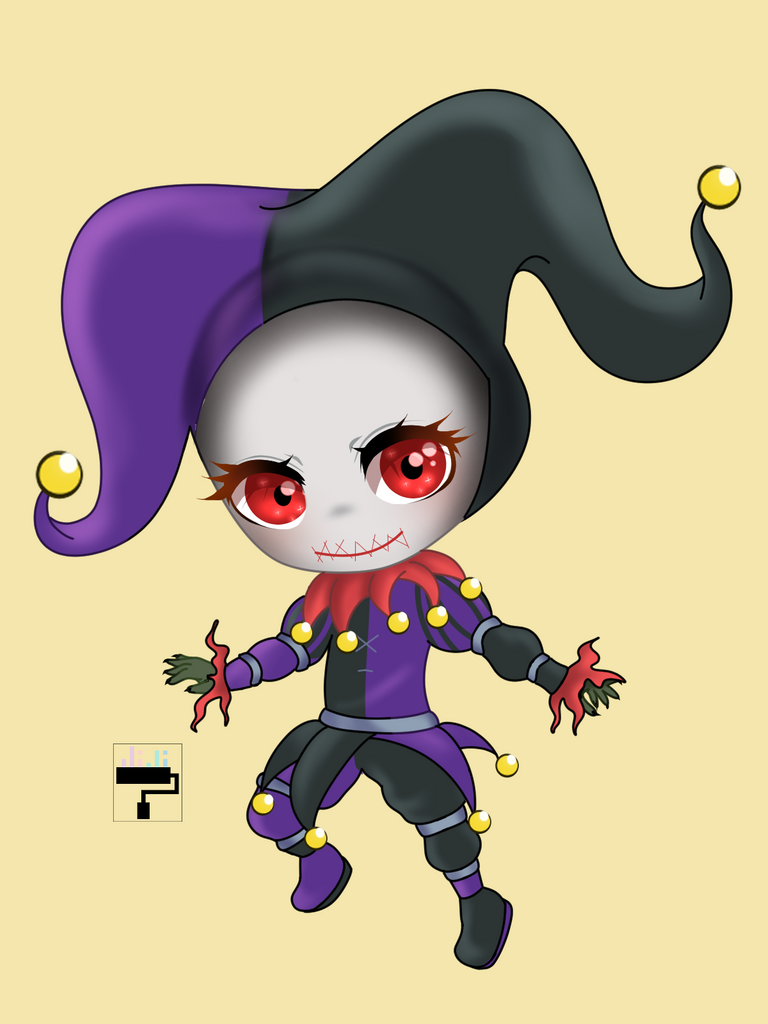 The clothing coloring pattern was fun to do! 🥳 It is an alternating color pattern of purple and black. It was confusing at first but when you get the drill, you get faster to put the colors in the correct places. I just want the shadowing just subtle, now overly done like what I do on the art contest, hehe.
---
Final Art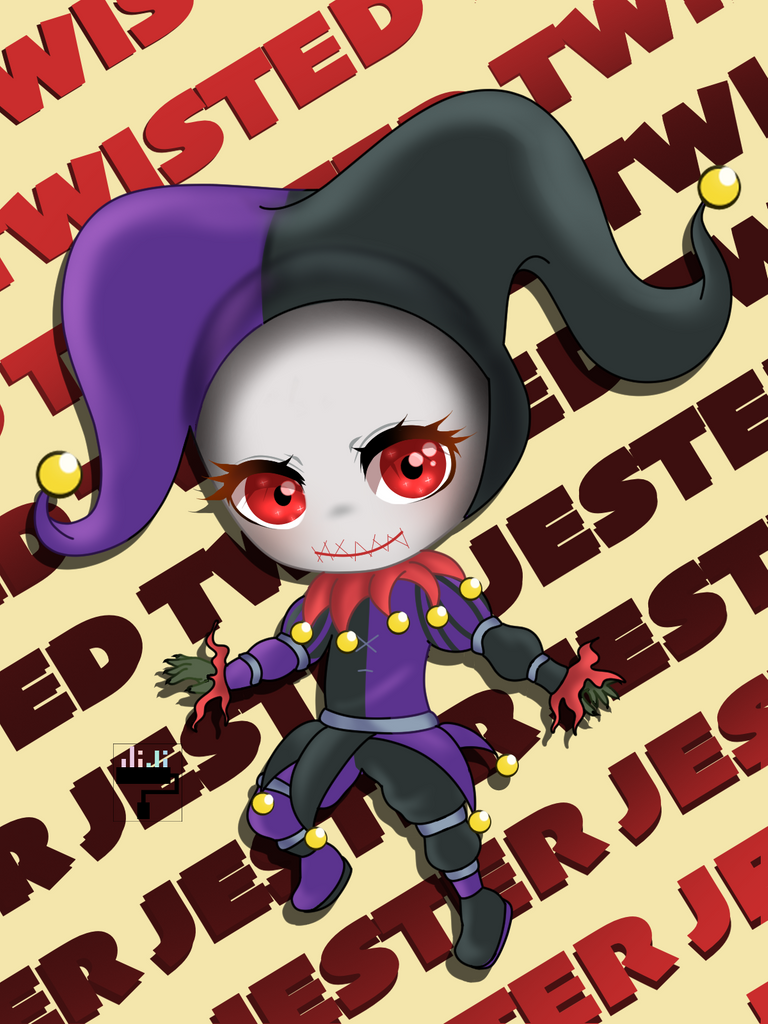 To make the dead space a little busy, I added words in the background. I used the text tool and picked on a right-feel font. I think the font suited the character. I airbrushed a dark brown color to make a gradient effect. I copy pasted the layer and put it in the color black as a shadow. I put a shadow on the character as well.
Join Splinterlands here!
🔥Collect, Trade, Battle!🔥

Software: Clip Studio Paint Pro
That is it for this art blog. I will see you at the next one!
📸 All photos are owned and taken by me, otherwise credited. Logo and original art from Splinterlands.
©️jijisaurart
👾 NFT Showroom: nftshowroom.com/jijisaurart
🥰 Open for commissions!
---
---