Week 222 | My Splinterlands Art Contest Entry | Technowizologist
Hello!
Happy new year, Splinterlands! I am happy to cross paths with Splinterlands before the year ends. I met new friends and wonderful artists along the way. I did not submit an entry last week because I was on vacation, also just taking the holiday as my break from grinding especially in blogging. We deserve a rest once in a while.
I would like to congratulate @solumviz for making it of the winners of Week 221! Well deserved!
It has been a while since I made a chibi entry for Splinterlands. So, I decided to be in chibi style. I chose Technowizologist!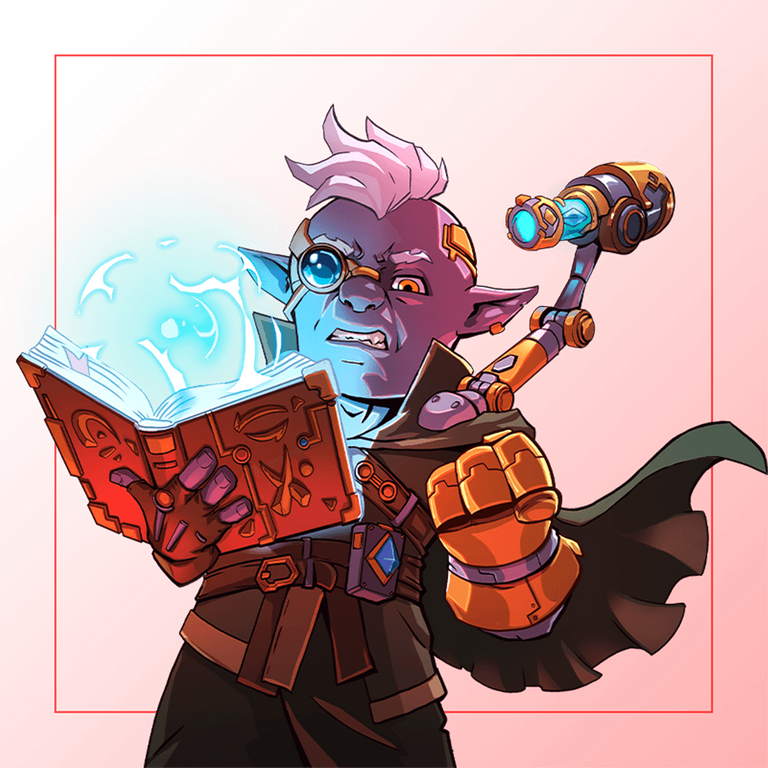 Source
---
Sketching Technowizologist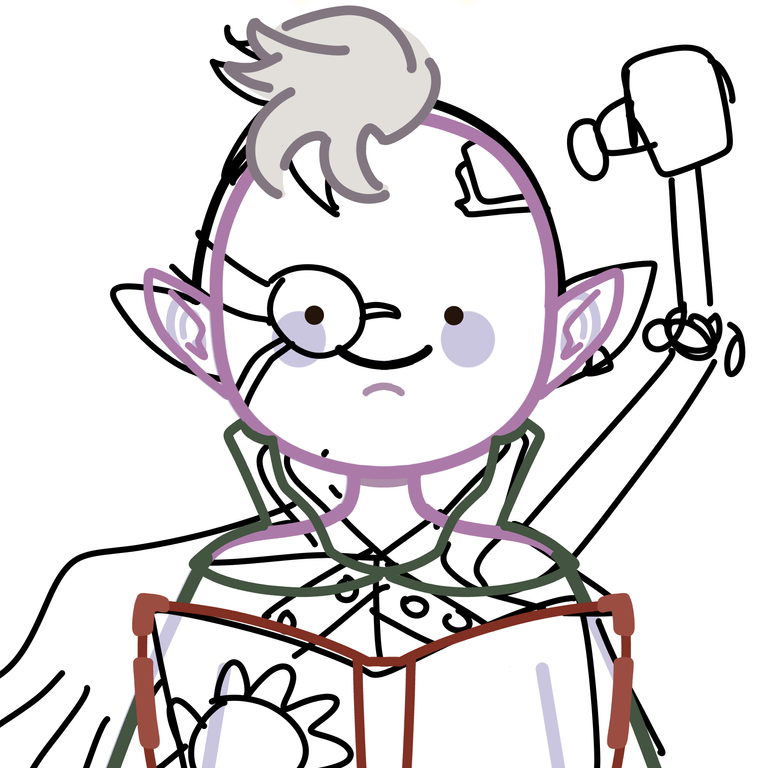 Before starting to sketch, I already have my chibi template so that every chibi that I make is uniform to each other. So, I used a black pencil to put all the detailes first. I struggled on the mechanic camera at this point so look how my sketch is~ HAHA.
I seldom draw mecha or robots because I am not fond of those stuff. So, this is a quite challenge for me. But I find it beneficial so that I can practice mecha once in a while.
---
Flat colors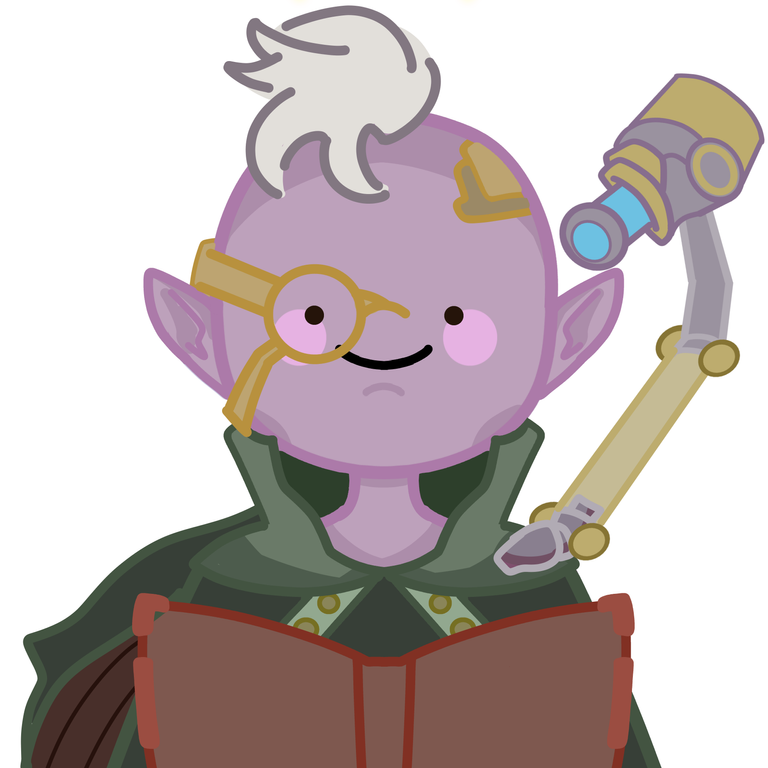 As you can see, I scratched off the hand because I focused on the details instead of the mechanic camera. I probably took 15 minutes to do the lineart alone for that part, ugh. It is really time-consuming, hehe. I did not use the color-picker this time. I manually chose the color based on what my eyes can see.
On this part, I already put shadows on the green cape. I also added the details on the face such as the one eye binocular and cape.
---
Background and more details~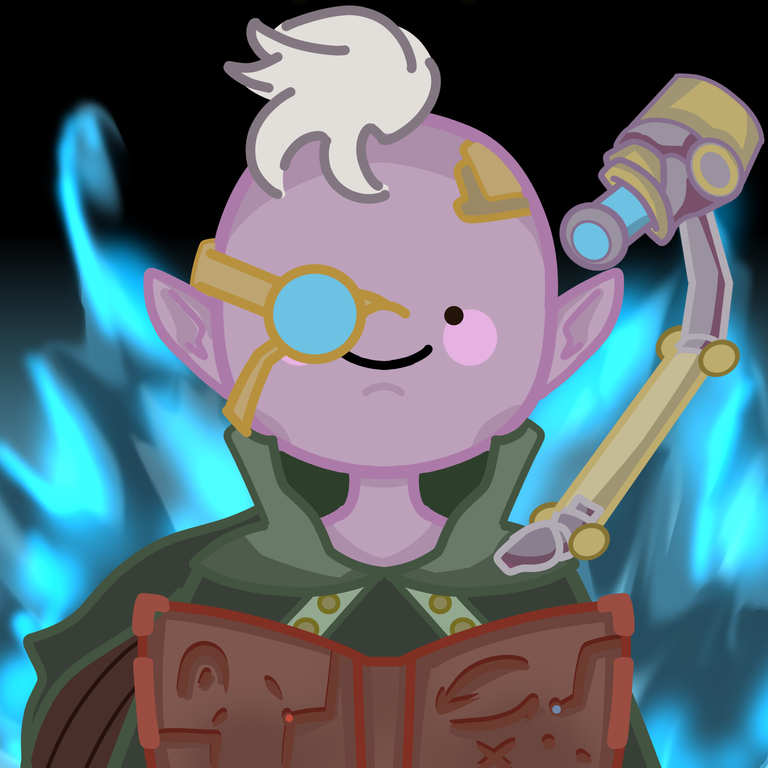 The details of the books seem like hieroglyphics of Egypt. Looks like a writing for a magic spell of some sort. I added the blue glass for the one-eye binocular. Shadows for the book and mechanic camera were also added.
For the background, I used a gradient of sky blue and black. I used the airbrush and smudge to create the blue smoke.
---
Final art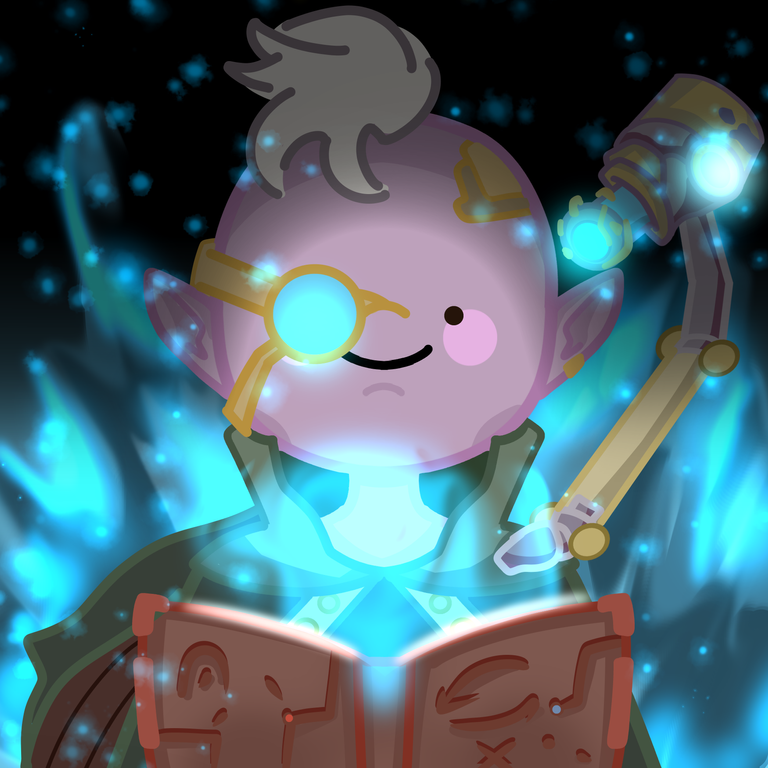 This is when the picture come to life! When you add glows and shadows, that is when it has this 3D effect, which is nice, right? :D
I added a ball of glow on the front of the magical book using an airbrush and pen tool. Also added glow on the eyewear, a mechanic camera, and little sparkles of blues. I put another layer on top of everything for shadows.
Tadaaa~ Technowizologist in my chibi art style is done!
---
Software: Medibang Paint Pro
That is it for this art blog. I will see you at the next one!
📸 All photos are owned and taken by me, otherwise credited.
©️jijisaurart
Check out my Chibis on Hive collection on NFT Showroom
👾 NFT Showroom: https://nftshowroom.com/jijisaurart
🥰 Open for Chibi commissions!
---
---