Week 223 | My Splinterlands Art Contest Entry | Death Elemental
Hey, Legendary! ❤️
I am yet again to share another entry for Week 223! Congrats to all winners and entries who participated last week. You can check the winners here. As I mentioned in my last blog, I will be experimenting and trying new art styles. I am planning too to make a compilation of my progress for 2023. Would that be cool? Also, I might do a separate Splinterlands art progress. :D
For this week, I chose Death Elemental to draw in my art style. It reminds me of a grim reaper, but with a different shade of cloak. I like the glowing eyes too!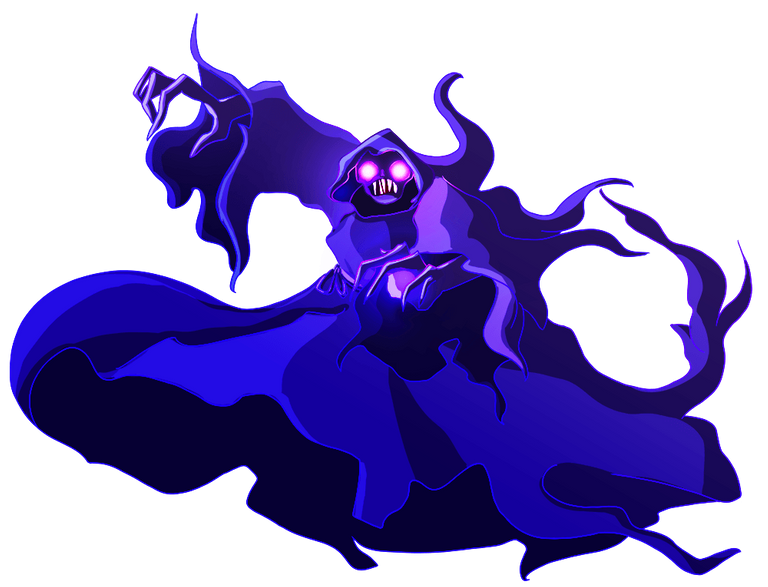 Source
---
Sketch and concept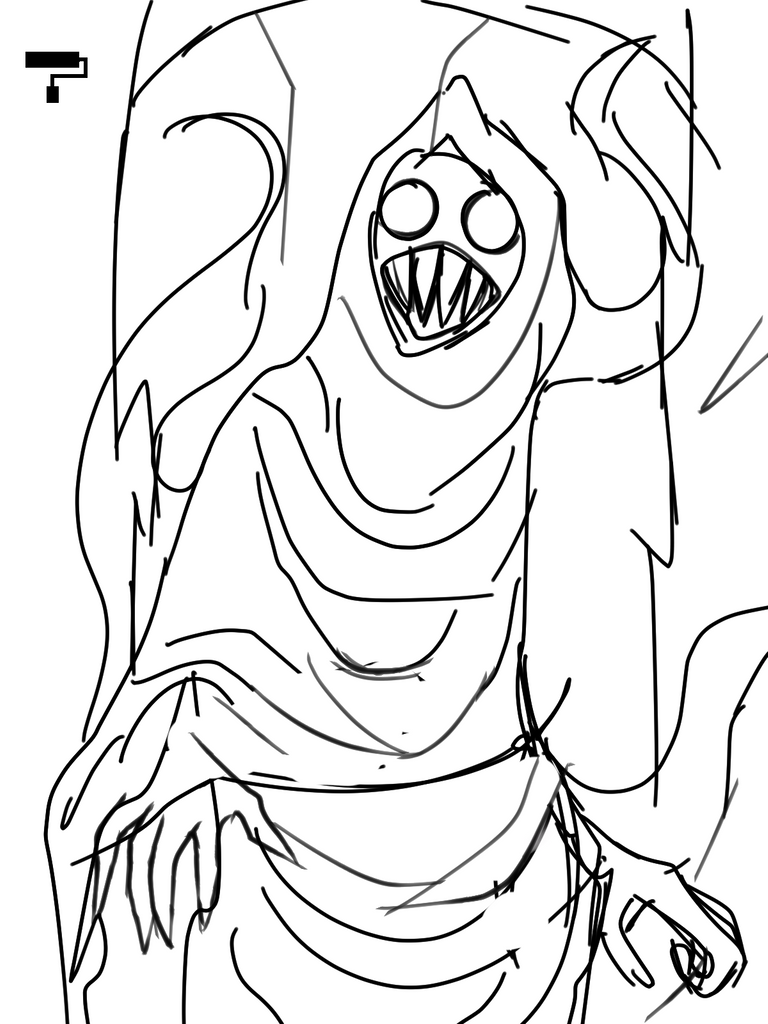 For the concept, I searched for images on pinterest with a flowy cloak. I want to challenge myself on clothes folds, honeslty.
Being good with imagination is a blessing in terms of cloth flow, and I do not have that. 🤣 So, pinterest and Google is a big aid for me. So, this is the picture I chose as my inspo for Death Elemental's cloak.
For the background, I thought of random black buildings with hints of red lights.
I just copied the eye and the teeth, nothing much for facial expression.
---
Line art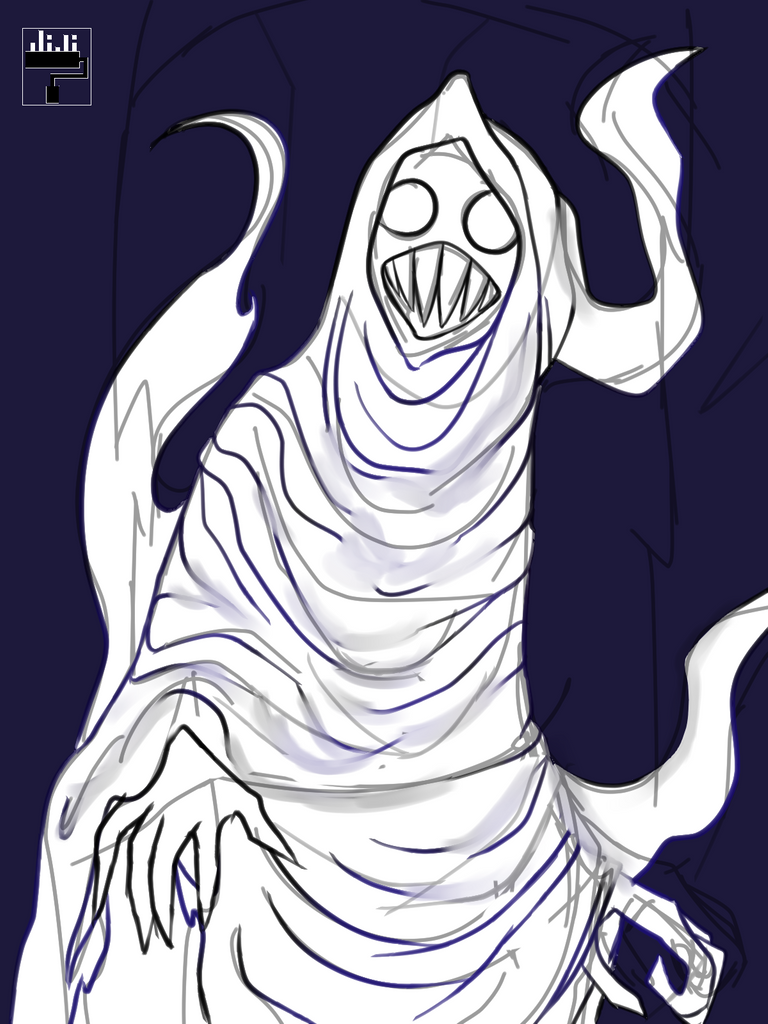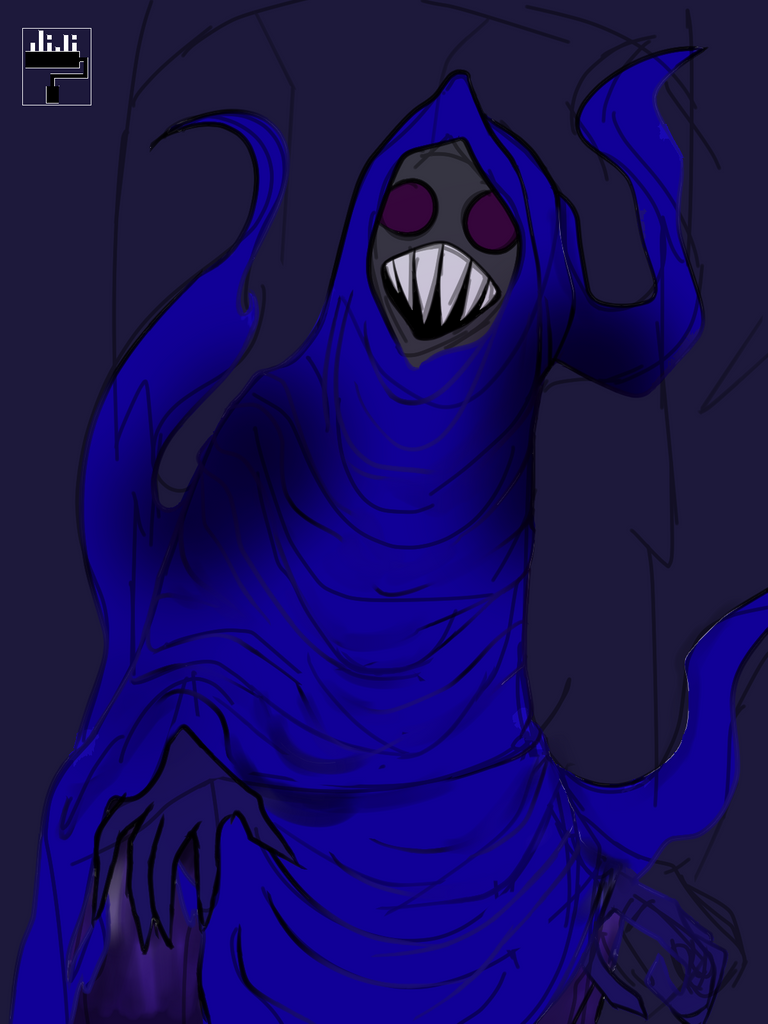 I switched to different brushes between the flat brush and the pencil. I was just experimenting on this part if two tools go together.
For the fold of the cloak, I just randomly do the curves, and just be random with the flow. In my head, I am imagining also where to put the light source and hard shadows.
The hands are kind of meh this time but will fix it later on. I chose a dark blue-ish purple for the background.
For the second picture, I filled in the color of the eyes and the teeth. I chose a blue color for the base of the cloak. I used airbrush for the drak shadow parts of the cloak.
---
Details, glows, and background detail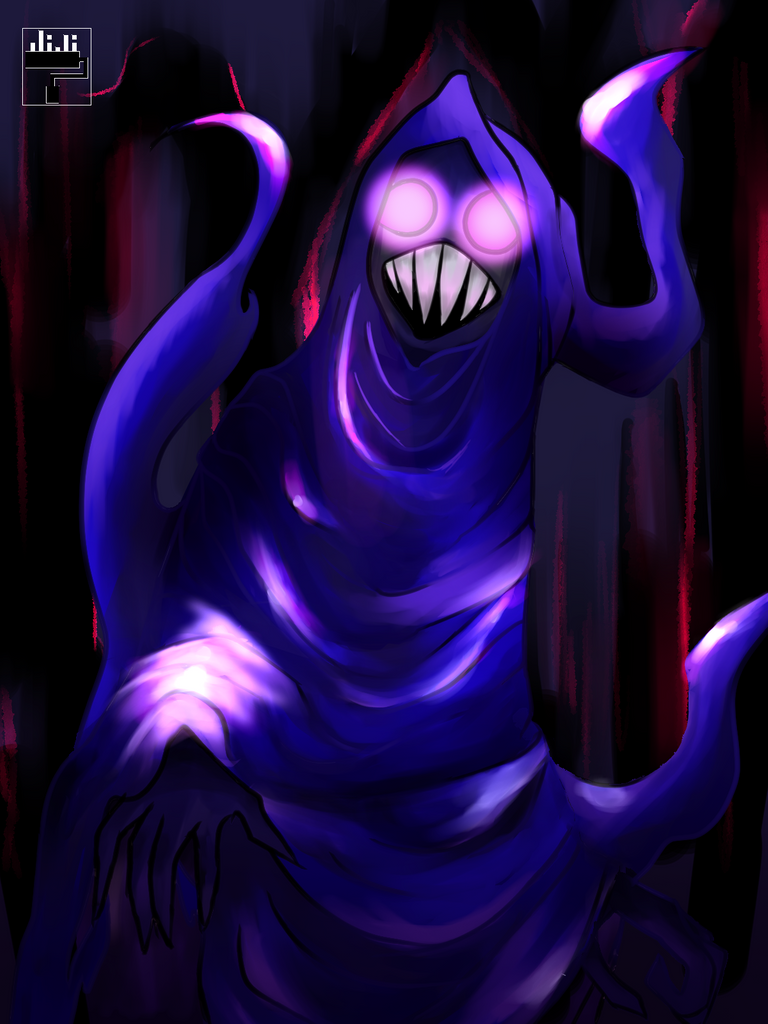 As I said earlier in the sketch part, my background will be structures. I imagined those ancient arcs and buildings.
To make it more interesting, I put some red glow on the edges of the buildings.
In this part, I added the glows of the cloak. I mixed the color purple, white, and pink using the airbrush tool.
After airbrushing, I use the blender and smudge to get a smooth texture.
I added another layer to make the lower part a bit darker. I set the opacity to 50 percent.
---
Final Art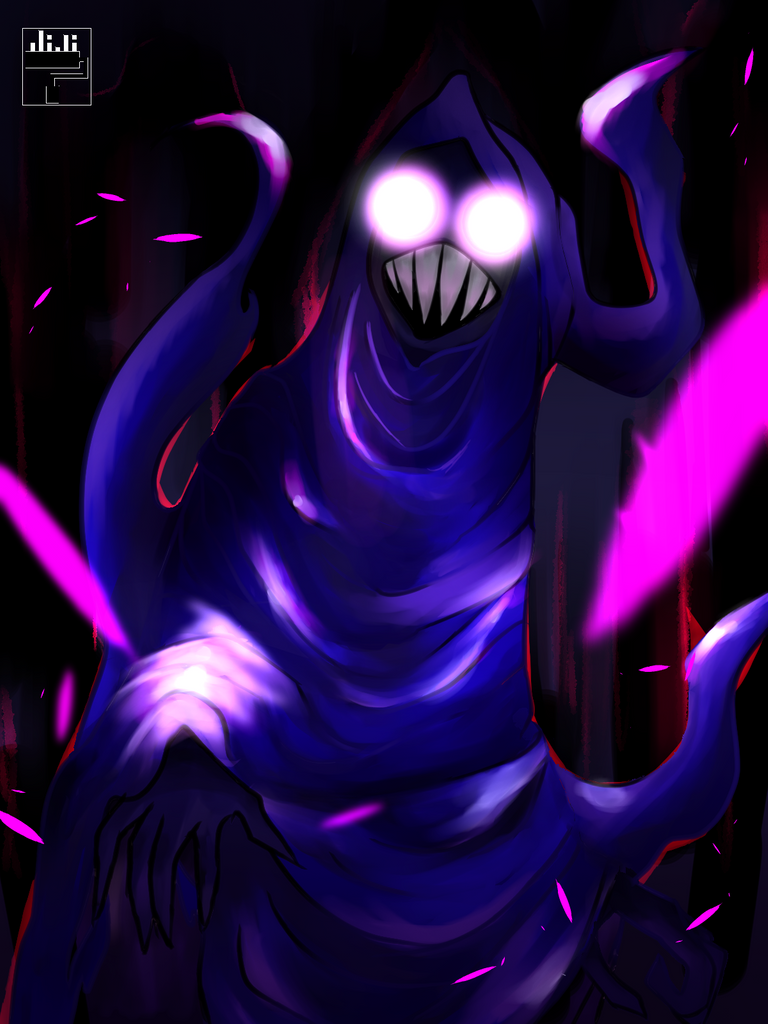 I made the eyes more glowy to make them pop from the dark background.
I use the glow effect using mixed color of white, purle, and pink. On the background, I added more of the red lines.
Noticed that I masked it with a draw shadow on the upper part of the canvas. Also, I put some random droplets all over just for the whole art looks busy.
A little polish here and there, and tada~ Death Elemental is done! 😌
---
Software: Clip Studio Paint Pro
That is it for this art blog. I will see you at the next one!
📸 All photos are owned and taken by me, otherwise credited.
©️jijisaurart
Check out my Chibis on Hive collection on NFT Showroom
👾 NFT Showroom: https://nftshowroom.com/jijisaurart
🥰 Open for Chibi commissions!
---
---