Week 243 | My Splinterlands Art Contest Entry | Oshuur Constantia
Sooo yeah... I break my streak! HAHA~ I skipped the contest last week because of a combination of everything. 🤣 One, I played too much on Switch. My blogging time was overridden by playing Legend of Zelda: BOTW. Yes, addicting huhu. One time, I played for over 9 hours. 😆 Two, well, the visitor every month for girls. 😁 Actually just an excuse haha!
But, hola! I am back. 😁
Just an update, we are currently experiencing a typhoon, so I charged everything in full battery in case of power shut down. What is scary is the wind. It picks up when it rains hard. Also, we are ready in case whatever happens.
---
This week, I chose Oshuur Constantia 😍
---
Art Process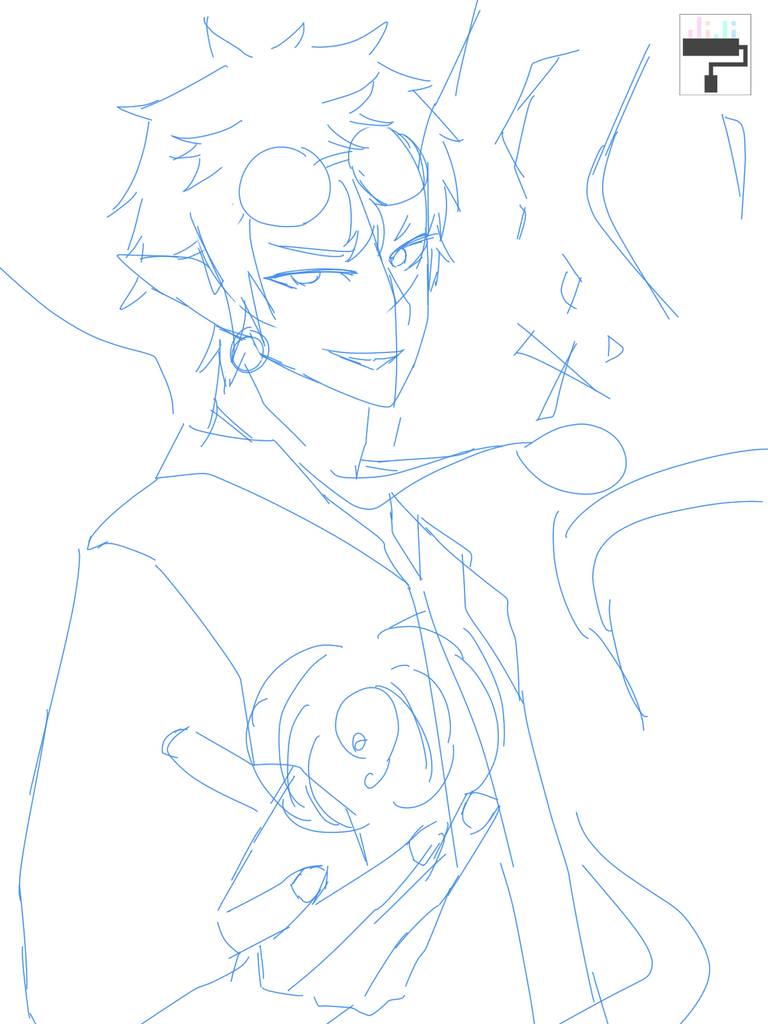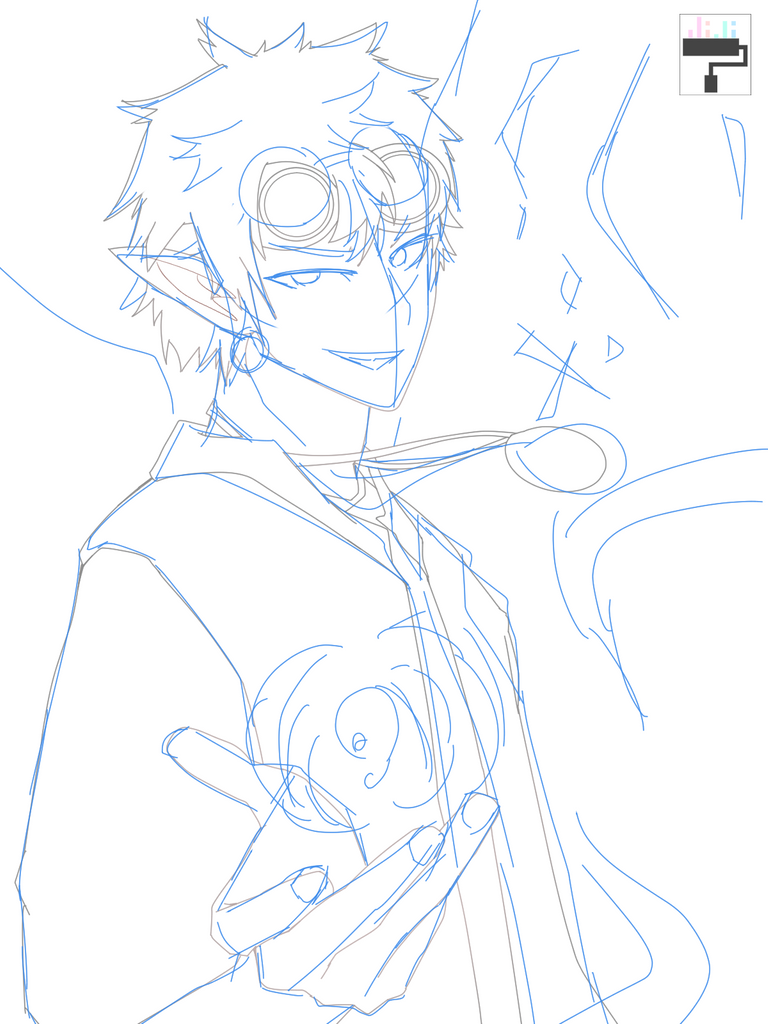 Starting off with the sketch. There is an option on the layer to make the brush automatically turn to a color of your choice. I usually use this feature for sketching so that it is not confusing when I do the lineart.
For a twist, I turned Oshuur Constantia into a male manhwa version. 😁 Actually, I did not realize that the character is a female until I zoomed in haha~ She has boobs. 🤣
The reference I used.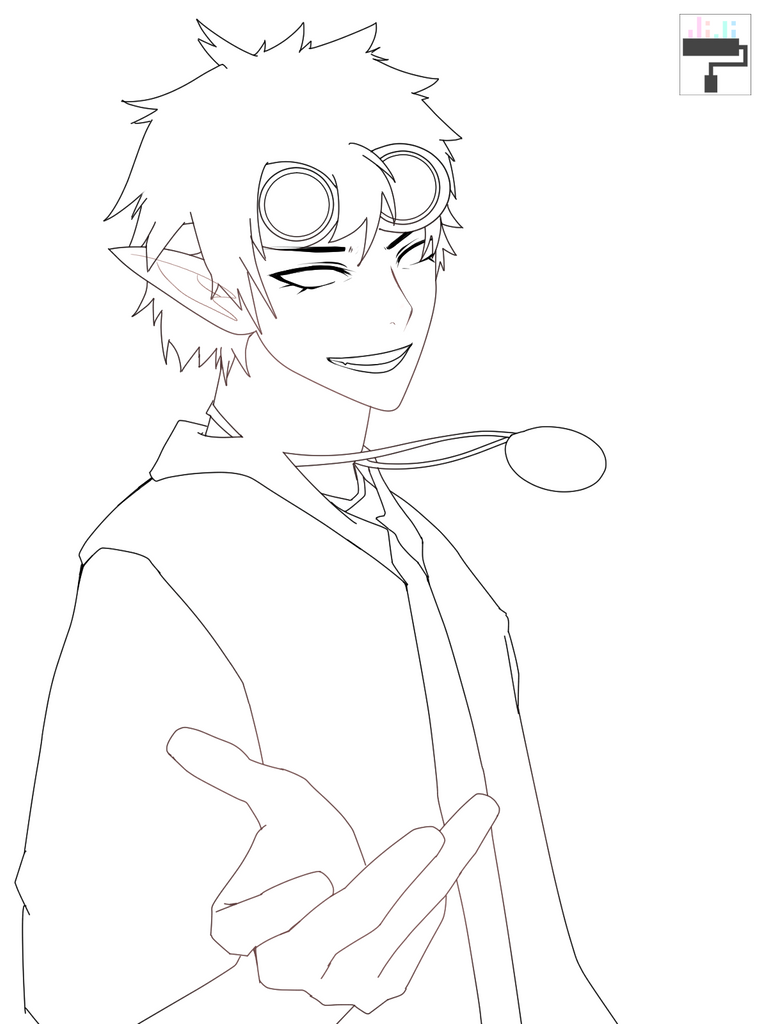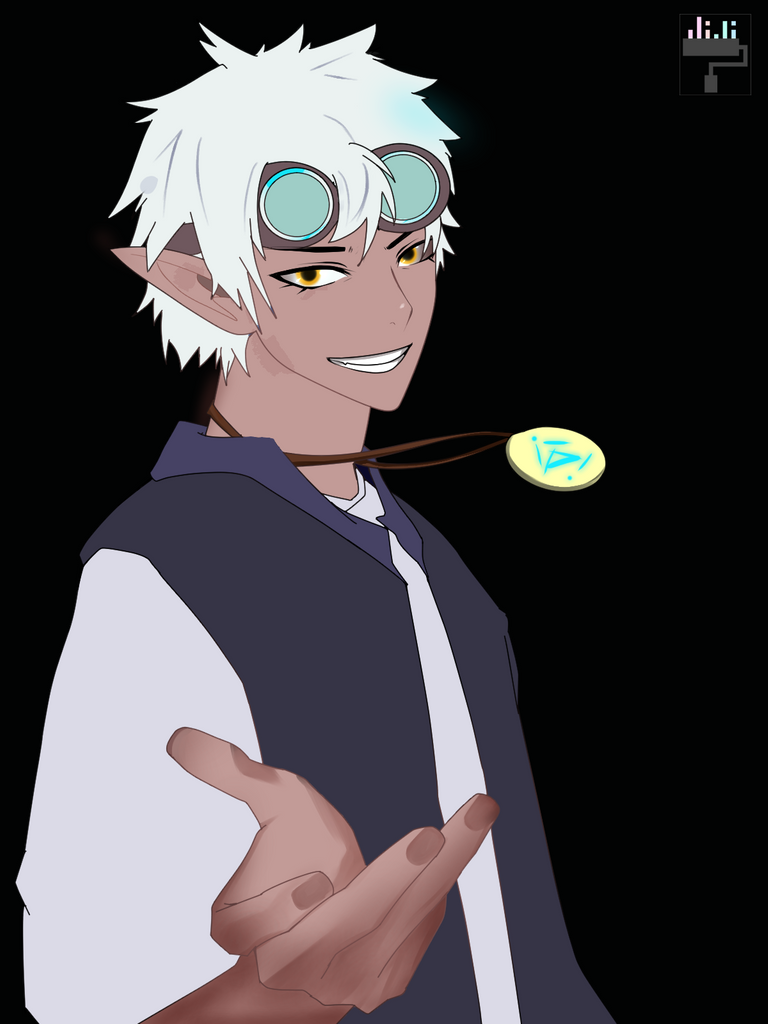 I used a solid line for the line art except for the eyes. For the eyes, nose, and mouth I used a g-pen. I used it because of the sharp edge of the pen. I used the shape tool for the goggles. It is hard to do a manual hand-drawn perfect circle, so being familiarized with the tools is really a time saver.
Noticed why the hands have already shadowing? It is because I colored it in the base layer. 😆 I did not realize it, haha! But it is okay, I just have to be careful next time (But I know it will happen again). 😁 I also did not draw the accessories here such as the earrings and bracelet.
---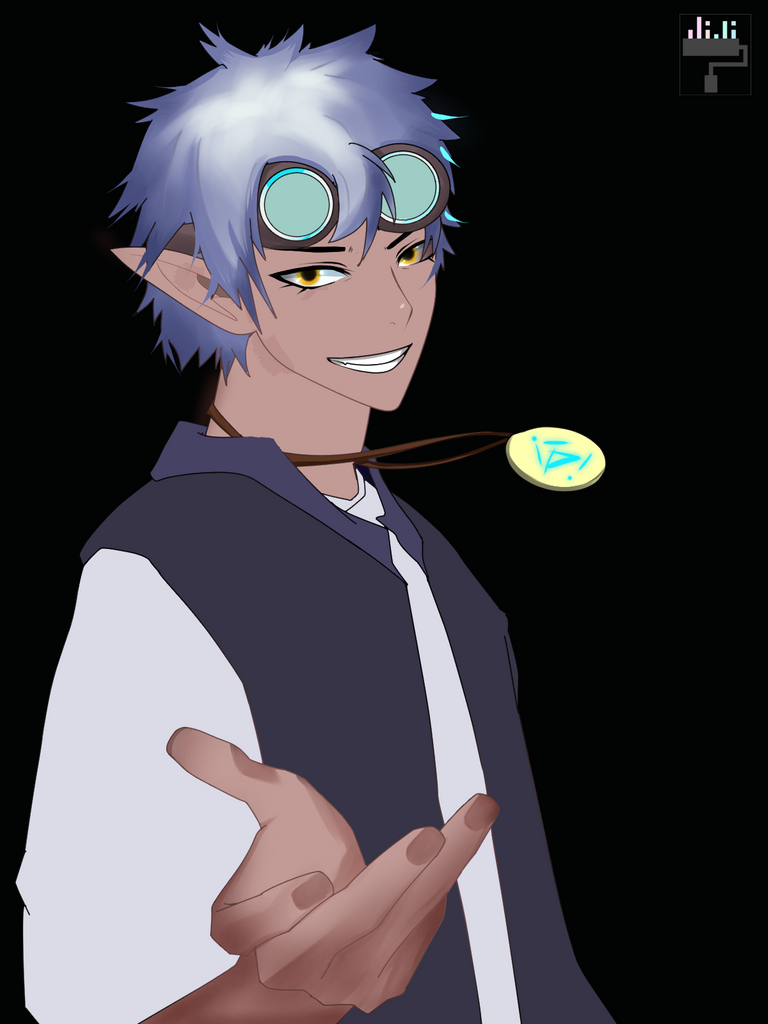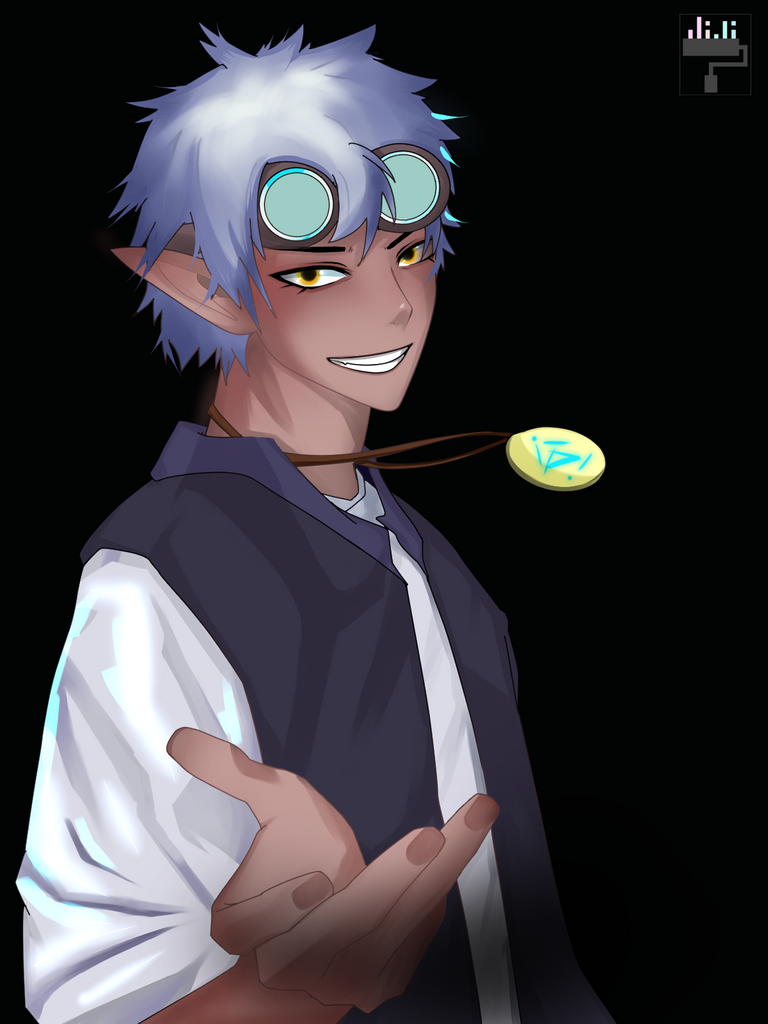 I tried a different shadowing this time. I used a flat brush instead of an airbrush for shadowing. I see this technique of Mogoon. I am watching his tutorials on YouTube lately. He uses simple brushes and tools, but damn, his works are freaking amazing. I am liking this style of shadowing. Hehe. I like how the clothing turned out. It has more definition and depth. Now you can see more of the foldings.
I added a dark shadow underneath the hands.
---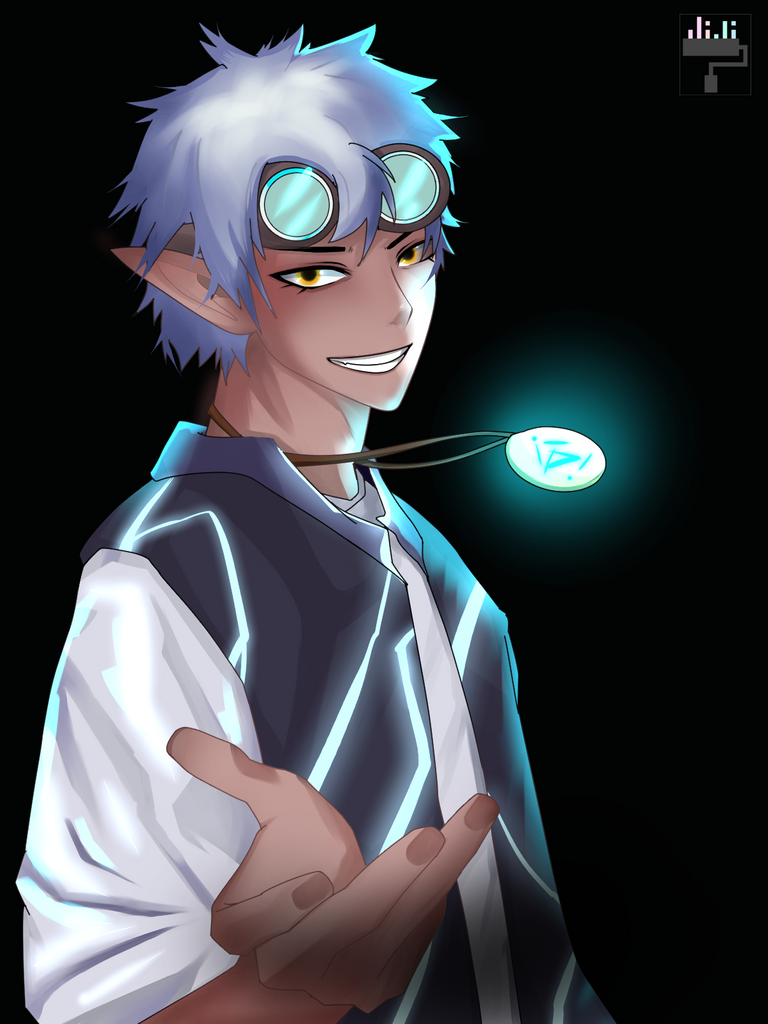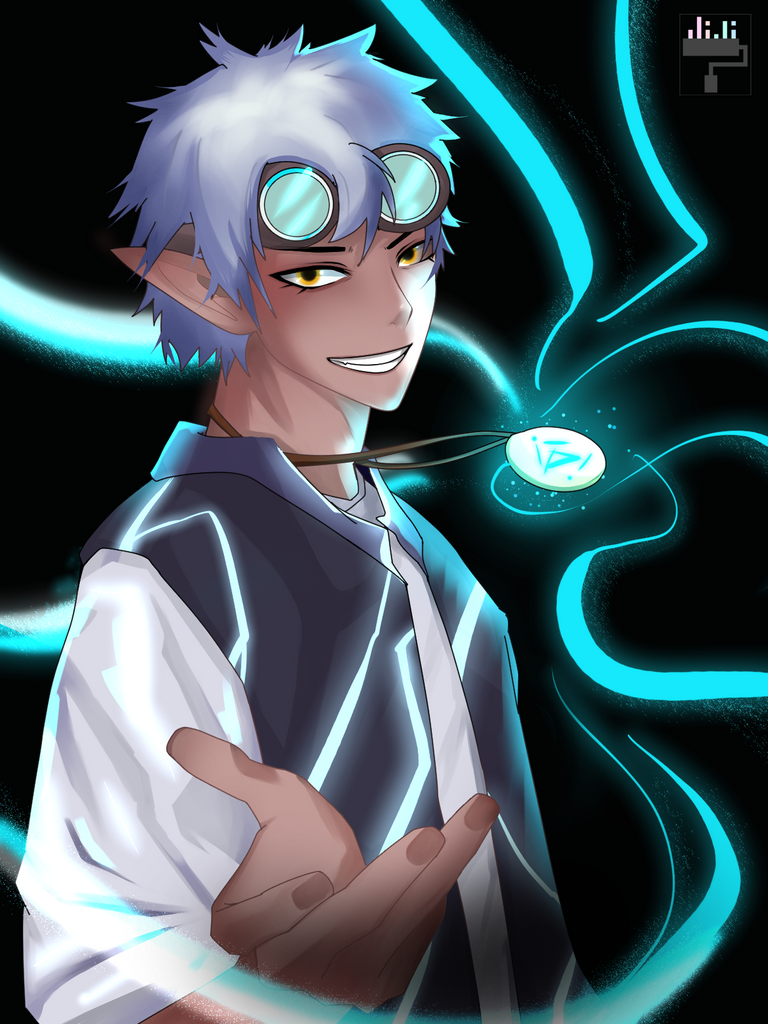 Let there be glow!🤣 The source of light is coming from the talisman necklace. So I added more glow to the surroundings in the goggles, hair, neck, face, and clothing. Using the g-pen I made the swirls outward from the necklace. I put little sparkles too just for extra detail.
Final Art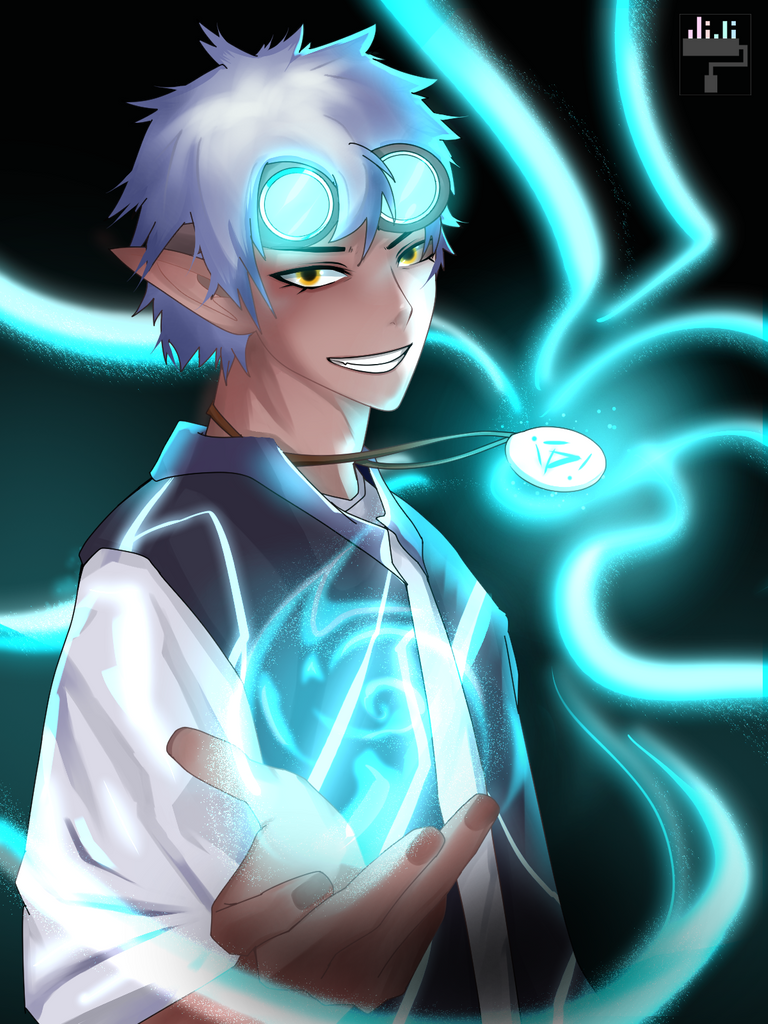 Finally adding the cherry~ The glowing blob in the hand was time-consuming for me hehe~ I go back and forth in adjusting the right swirls and glows. I do not like to cover the clothing, so I lowered the glowiness a bit. I set the layer to blur, then add those sparkles. ☺️
~Tadaaa finished art! 💙
---
Thanks for reading~ 💖
Software: Clip Studio Paint Pro
That is it for this art blog. I will see you at the next one!
📸 All photos are owned and taken by me, otherwise credited.
©️jijisaurart
👾 NFT Showroom: nftshowroom.com/jijisaurart
🥰 Open for commissions!!!
---
---