Hivechain : Yesterday vs Today. $Hive moves 12 places, now rated 140th [ market cap ] of all cryptocurrencies! #splintertalk #oneup #leofinance #cubdefi
Hive all time highs again!
The $Hive token has broken through its previous all time high and is currently trading around the $1.75 mark. Hive token is now rated 140th overall, which means that it still has a LONG way to grow if it is to catch up to the bohemeth market caps of #Cardano #doge #dot or #solana. Not to mention the indomitable number 2 ranked #Ethereum that is a lot cheaper to send these days [bridging technology has come a long way] and ETH still has the best 'use case' of any of the #altcoins. A lot of dApps are built on Ethereum and EVERYTHING supports it!
---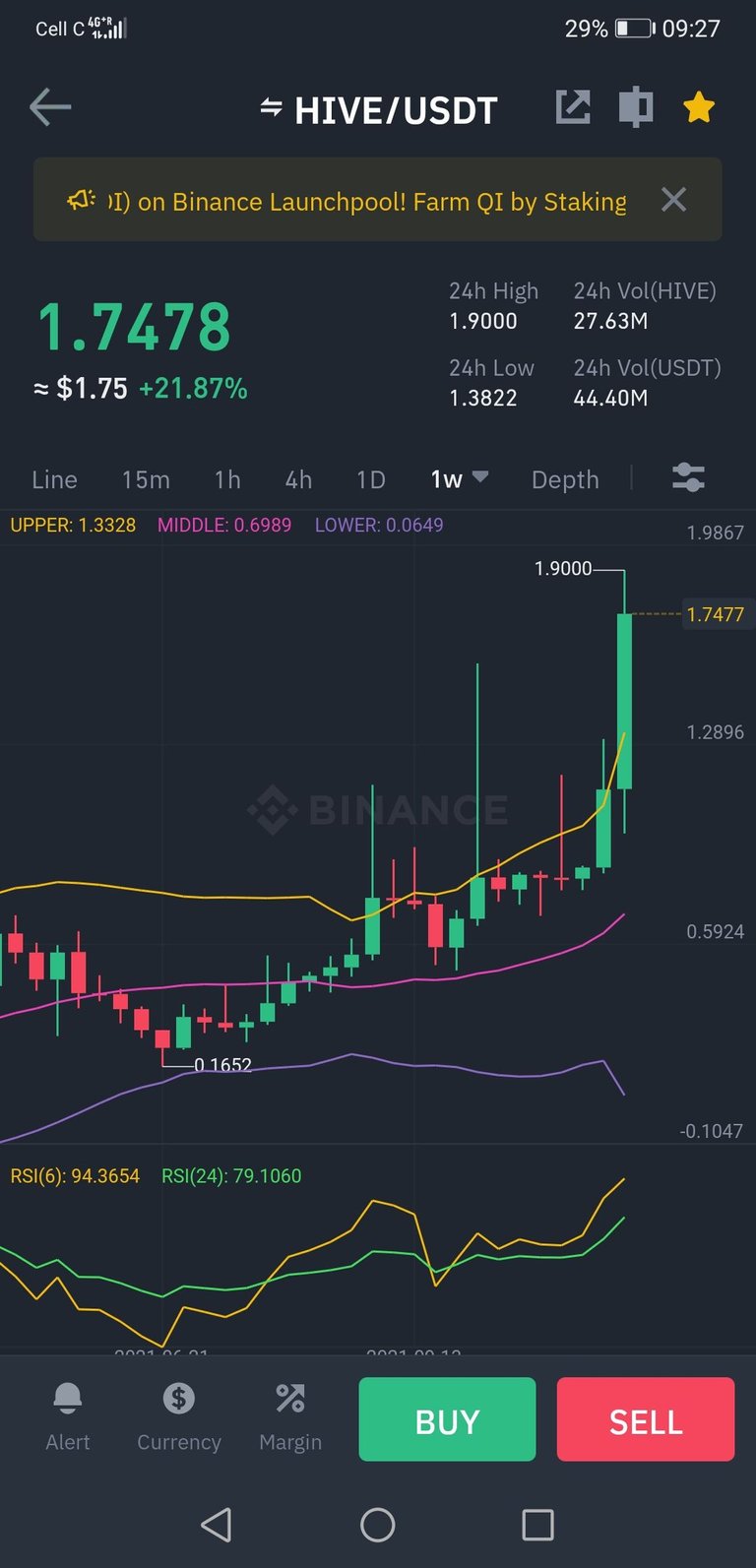 ---
Yesterday Vs Today
---
I LOVE the fact that $hive is not in the top 100 of cryptos yet. If you are reading this you are an early adopter in the #hivechain ecosystem, with the ability to make millions as 'normal users' over the next few years. This is why I stake + Hodl every token I earn in the Hivechain!
25 / 11 / 2021 ⬇️
24 / 11 / 2021 ⬇️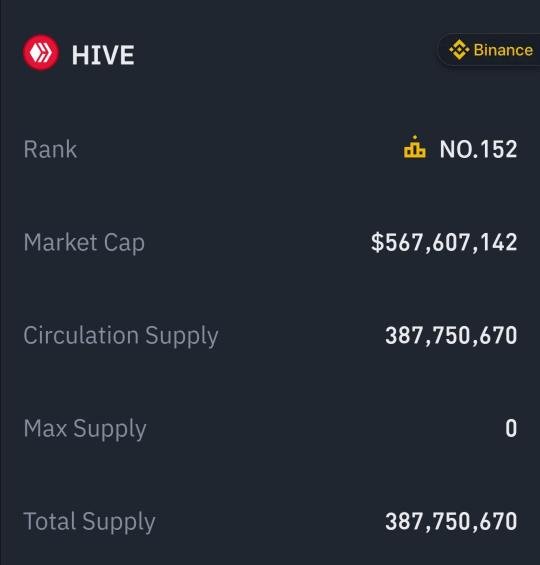 ---
Why I'm Bullish on HIVE long term!
Yesterday I posted regarding the HIVE breakout and why I think the #hivechain is a great long term investment. You can read the full write up here ⬇️
24/11/2021 $hive heading for another ALL TIME HIGH? ➡️ 10:14am (CAT)
https://peakd.com/leofinance/@jim-crypto/are-we-headed-for-an-all-time-hive-leofinance-oneup-splintertalk-thgaming-alltimehive
We have a crypto trading channel on the @thgaming Discord server if you want a safe space to speak freely and make predictions on #cryptocurrency across all #Blockchains. Discord link at the bottom of this post.
Trade wisely, Game hard & remember to never stop exploring the Metaverse!
THE END
---
---
---
#nft #crytocurrency #gaming @captainquack22 @jbtc19warrior @arcange @darkflame @oneup #splintertalk #leofinance @leofinance #cubdefi #oneup #hiveblogshare @hiveblogshare #Genesis #ICO #GovernanceToken #play2earn @poshtoken #poshtoken @BesFriend @synist3r #playtoearn @cryptohustler101 @ultm8xgaming #HiveEngine #socialtokens @cubdefi
All votes on this post will be converted into $HP + #HiveEngine Tokens and will be kept within THE VARIOUS #hivechain exchanges 🚀
Official Social Media Links :
---
---