POST HIGHLIGHTS : $HIVE Price today - Muterra Partnership - Crypto-Shots Competition - King of Duels Tournament - Bigtime Ambassadorship - $THGAMING Twitter Giveaway

Christmas Updates and Competitions!
Christmas is here so a very merry Merry Xmas to everyone reading! We've had a crazy ride this year with the crypto markets on an ever steady decline (where will it end?), but we've continued to build and grow in @thgaming Guild so I am feeling bullish as this year draws to a close. I continue to invest in and explore new crypto games wherever possible.
In this post I will highlight some recent developments from THGaming Guild, our Partners, recent Competitions, as well as taking a look at the $HIVE Chart today!
---
1. The $HIVE 3-day Xmas Chart
This is not financial advice. Please do your own research and formulate your own trading strategies before making any financial decisions. Never invest more than you are willing to lose!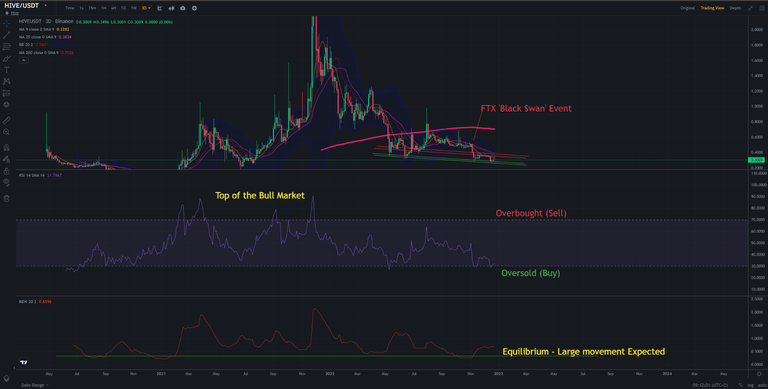 [Above] - The $HIVE / $USDT (Dollar) 3-day Graph today. Can we hold the $0.30 support level? Below are some of my favourite technical indicators with a brief explanation :
Bollinger Bands (blue 'worm' on top Chart) shows trading volume.
Relative Strength Index [RSI] (middle) shows buying strength - overbought or oversold.
Bollinger Band Width (Bottom indicator) shows equilibrium point (large movement expected up or down) when the Green line is touched, or close to being touched.
Right now the crypto markets are not looking great and it's pretty tough to ascertain what is going to happen. The FTX Crash caused all #Bitcoin bullishness (buyer strength) to evaporate overnight as one of the World largest exchanges crashed and died. Many market trading experts are predicting a $9-$12k Bitcoin in the coming year, so we are likely close to the bottom...but in trading nobody really ever knows is going to happen 100%, we can only make educated guesses!
My personal Support and Resistance Levels see $HIVE trading between $0.26 (Low) and $0.35 (high), on the 3-day Chart. This is not financial advice : heavy Bitcoin up or down movement will likely see Hive trading at higher or lower points. As always, #altcoins rely on $BTC price movement which forms the bedrock of the crypto industry and relative cryptocurrency market confidence.
Check out my Bitcoin Analysis from October 14th 2022.
---
2. @Muterra Partnership Announcement
Keen eyes may have noticed that we've been sharing more info about @MuTerra in our Discord as of late [and created a #Muterra Discord Channel] so we're pleased to announce we've officially partnered with the @Muterra game! This partnership aims to showcase gameplay when the alpha launches and ensure members of the #THGaming community have an opportunity to play this promising RPG/TCG hybrid.
LINK : Read the THGaming Partnership announcment Post Here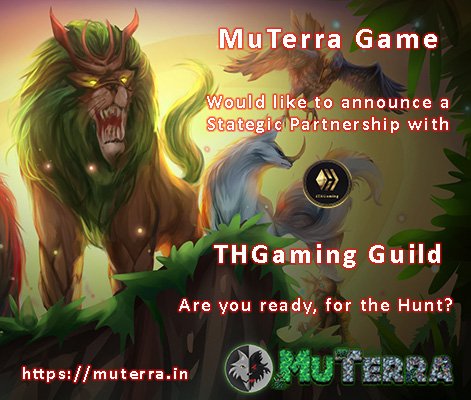 Enter the official #Muttera Competition : @MuTerra + @Splinterlands Xmas Giveaway Post
---
3. Crypto-Shots - Mars Map competition
We are doing a HUGE @cryptoshots.nft Giveaway in this post, so please read to the end and enter the competition if you're keen to win $HIVE and $WAX based NFT Packs!
LINK : Crypto-Shots - Mars Map competition. Also, #cryptoshots added to the $THGAMING Curation Contract!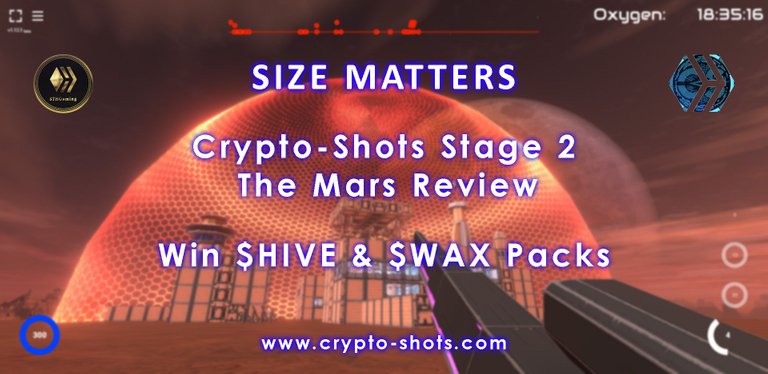 ---
4. King of Duels Tournament
They say that good things are shared and we are happy to announce that you can now be one of the organizers of @kingofduels tournaments because we have added for you an in-game option where you can provide the necessary information that participants can see and join in a very simple way.
LINK : Tournaments on KOD - Win 35 HIVE for free, Generate money by organizing tournaments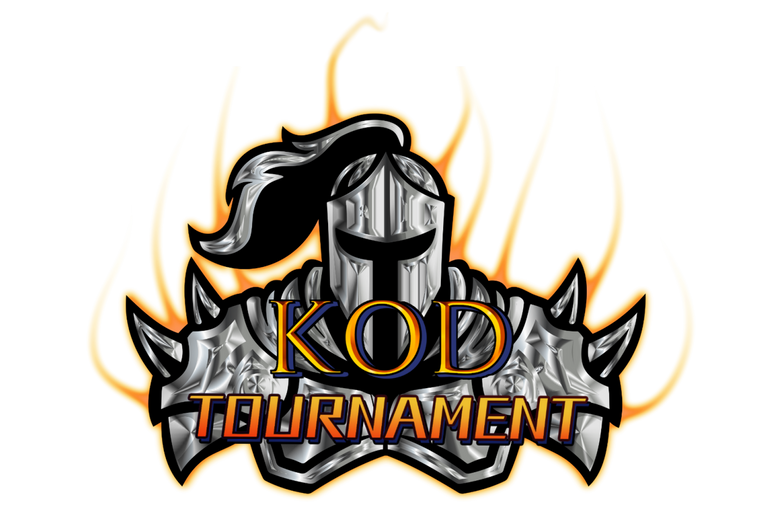 ---
5. Big Time Game Ambassadorship. Claim your Alpha access Ruby Pass today!
On November 16th 2022 I went through the process of registering to become a Big Time Game Ambassador. This was done on behalf of @thgaming Guild as we need to have someone 'on the inside', and I am personally controlling all direct communications with the game dev team.
LINK : Are you ready for the Big Time?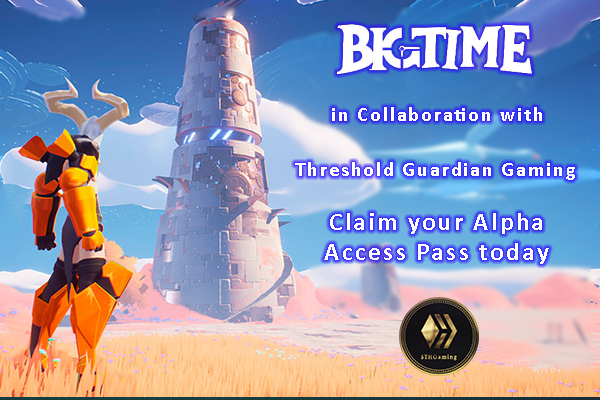 ---
6. 20 000 $THGAMING Twitter Competition
Entry Details in The Tweet seen below. Winners chosen on the 26th December 2022!
https://twitter.com/threshhold_gg/status/1606586467555463170
---
Wrap Up
If you'd like to learn more about $THGAMING (our token) and recent Guild developments, read our latest article here : '$THGAMING Token : Passive Rewards, Use-cases and Recommended Curators'
As always—and MOST IMPORTANTLY—do not spend any Money / Crypto you can't afford to lose! The global crypto market is undergoing what could be a long term bear cycle (more sellers than buyers) and/or extended "crypto winter", and everyone should be preparing for the long haul.
During the current bear market, Threshold Guardian Gaming will continue to innovate and collaborate while rigorously developing our Token, Guild and Economy.
If you would like to join THGaming and explore the #metaverse with us, find us on any of our Social Media below.
Trade safely, Game hard!
---
I am now curating #thgaming #cryptoshots #pimp #lolz & #pgm tagged posts. Be sure to include those Hashtags in your Gaming & Crypto Posts for continued upvotes!



Linktree Official - All Social Media links


$THGAMING on Tribaldex
---
---