Twitch stream today with tons of prizes ($400+) - 17th December 2022 by @bunsbagsandcaps

The Crypto Market has taken a serious knock this year but @thgaming Guild just keeps growing! We now have a serious Curation Team on Hive, a number of strategic partnerships, are active across our Social Media Channels and are also striving to bring Streamers and Games together.
Crypto Games have certainly suffered during this 'Crypto Winter' with many seeing a decline in player numbers as well as their Token prices. Continuing to build a strong player base is extremely important and it is my belief that those games that survive this Crypto downtrend will flourish when the Bull Market returns!
This is why we continue to help Games and streamers 'meet' as video streams are extremely popular and #play2earn crypto gaming allow Streamers to make profits while getting views and helping to introduce crypto games to new players.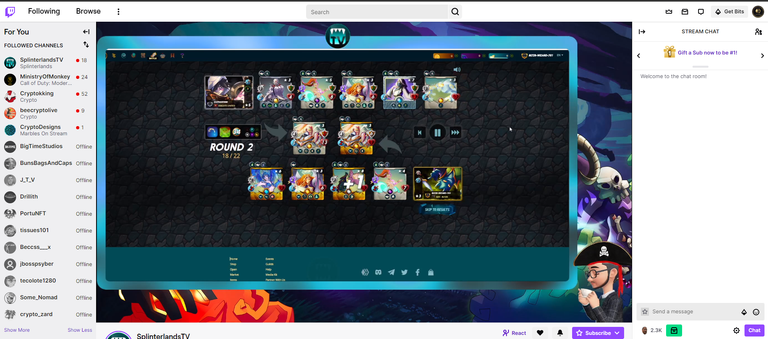 [Above] If you're a @splinterlands player check out www.twitch.tv/splinterlandstv
For those of you who have never used https://www.twitch.tv, it is the most popular streaming platform on Earth perfect for gamers to showcase their gameplay, strategy or for the sheer entertainment value. Successful streamers can earn a living (though Donations and Subs) just by playing their favourite games every day! In THGaming we have befriended and supported many Twitch streamers, especially those that are active Hivechain gamers; here are a few of our favourite accounts that you should follow :
@bunsbagsandcaps @ twitch.tv/bunsbagsandcaps
@splinterlandstv @ twitch.tv/splinterlandstv
@risingstargame @ twitch.tv/atomcollector
@crypto-zard @ twitch.tv/crypto_zard
@newenx @ www.twitch.tv/newenx_
Secret Santa Stream Giveaway
@bunsbagsandcaps : Hey guys and gals! This is your last reminder about today's FOUR HOUR Secret Santa collaboration stream! We have over $400 worth of prizes and giveaways from a ton of different games [and platforms] like Warsaken, @Splinterlands, @cryptoshots.nft, Big Time, @dygycon, the waffles kitty, TheOnlineInn , @psyberx, ABSALOM, Scetrov and more! Special shout-out to @Scetrov for creating the art for the adverts to this stream! This stream is gonna be so much fun you don't want to miss it! So Make sure you get your Santa hats ready, make
sure your reindeer are fed and get your butt to this stream!
TIME AND DATE : Saturday, 17 December 2022 18:30 to 22:30 (CAT)
LINK - www.twitch.tv/bunsbagsandcaps
Good luck if you jump into his stream today. I know you'll be entertained and there is a good chance you'll win some NFT or Crypto prizes!
As always, Trade safely and Game hard! If you would like to join THGaming and explore the #Metaverse with us, our Social Media links are below.
THE END
---
Official Social Media Links
🔸 Linktree Official - All Social Media links


$THGAMING on Tribaldex
---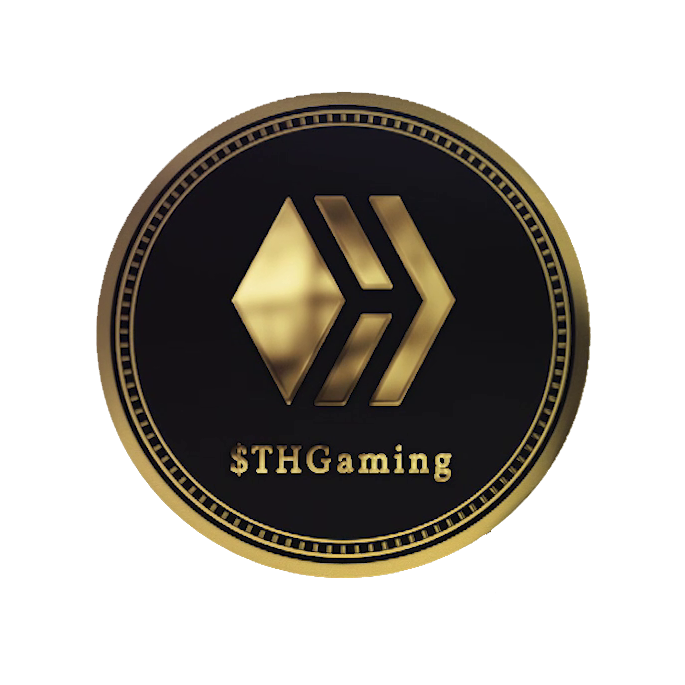 ---
---