Youtube - Account banned and re-enabled 3 days later. The dangers of centralised social media.
Just a heads up that my Youtube channel was taken down for a few days. No warnings at all just blocked by youtube. I haven't uploaded anything in a while, or commented anything contentious, so this ban came as a huge surprise to me especially as I am a paid 'Premium' subscriber.
While the Hive Blogging network might not always be everyone's cup of tea, and to be honest I often feel like the top Witnesses do not give @thgaming a chance, we are free to post what we want here and can only ever be downvoted for unscrupulous activity. Whereas the centralised social media networks like YouTube, Twitter, Instagram, Twitch and Facebook have complete control of our accounts and can block us at any stage even by accident as it seems happened in my case.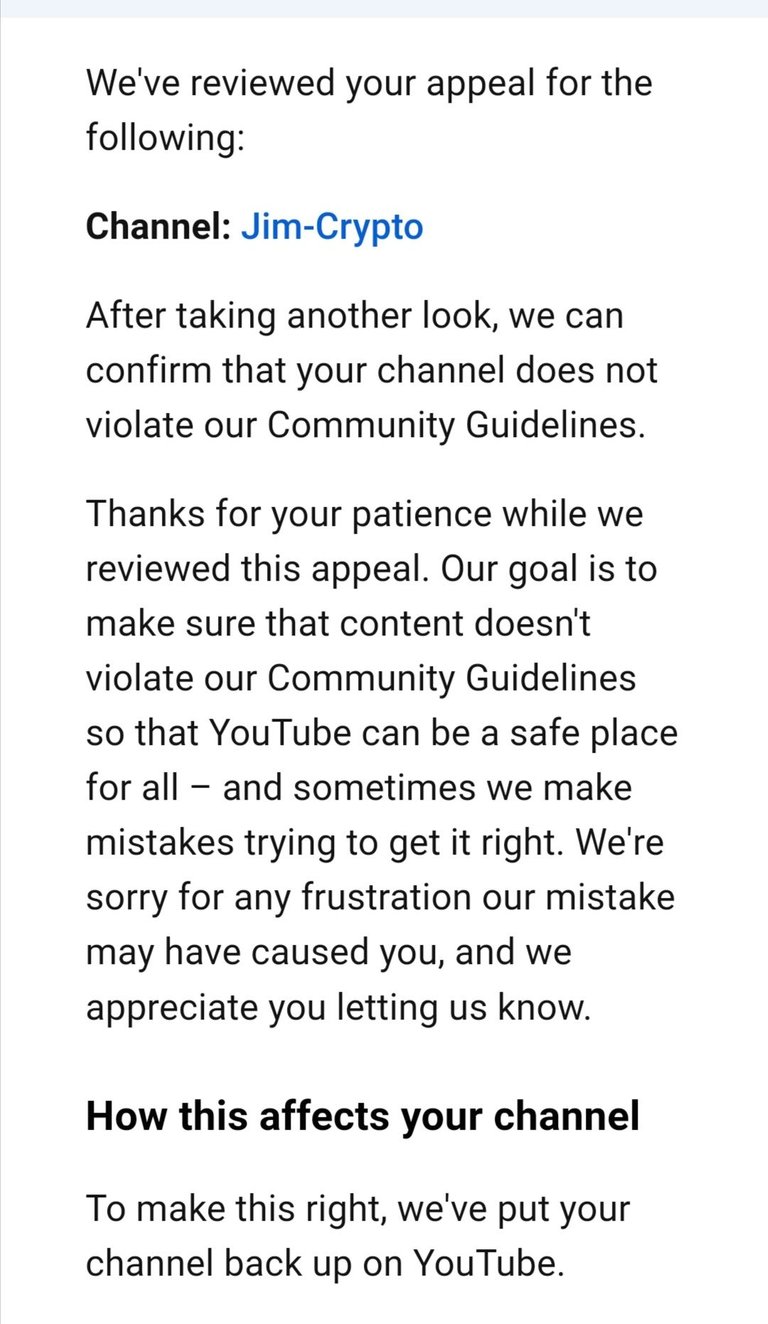 In my mind there are two reasons why this short term ban occurred. Either the FTX crash had caused social media networks to harshly monitor crypto related content, or I was reported by the larger 'Jim-Crypto channel' out there...even though I have been a registered account for more than 10 years.
Whatever the reason I am just putting out a warning to people who rely on centralised social media networks to have a backup plan if you are reliant on social media for an income in any way.
Whatever your blog of choice is, the #hivechain has an answer for you and you get paid in tips (upvotes) for quality posts.
While I will continue to post on traditional social media (due to the reach), you better belive them I will be actively posting on Hive as the busiest and most decentralised Social media platform in existence
Trade safely, Game hard!
THE END
---
We are now curating #THGAMING #PIMP #LOLZ & #PGM tagged Posts. Be sure to include those Hashtags in your Gaming & Crypto Posts for future upvotes!



Linktree Official - All Social Media links


$THGAMING on Tribaldex
---
---