A Monk's Indestructible Will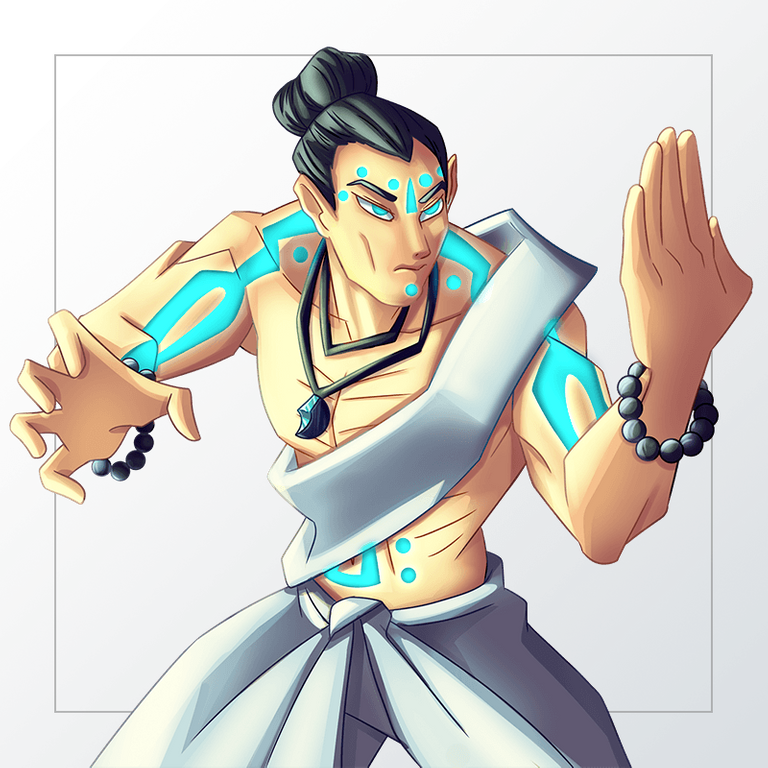 The code of the Xenith Scale focuses on the art of healing, shielding, and directing the flow of Mana.
Be a shield to those in need.
Be a guiding light in the darkness.
Be a helping hand to the weary.
Be an unmoving scale, balanced as all things should be.
As of recent I've come to be acquainted with this wonderful Monk. I recruited him quite cheaply off the market and had quickly leveled him up to LVL2, allowing him to gain the HEAL ability. This dude's a beast for a 4 mana card lemme tell ya.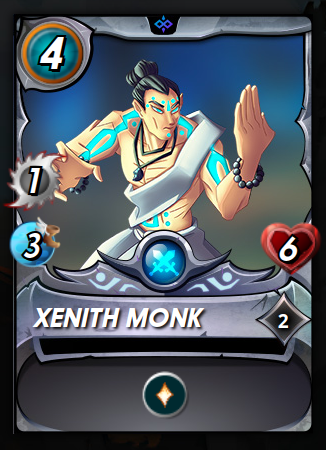 I never really knew just how useful his heal ability would be, especially as a neutral card, where I can pair him with any other Element.
Xenith Monk really outdone himself in a battle today, which you can watch below. I was cursed to play a low mana battle; the gist of it was that I was lookin to try out some new ranged-monsters i bought, paired with my General Sloan "SHOOT THE FUCKERS DOWN" strategy, but for a 14 mana battle my choices were limited...i could have went with a bunch of 2 mana range cards...but i didn't have my Soul Fiend back yet as i'm renting it out to someone. Something called out to me to include the Monk...and something called to me to bring a tank along with him for back up, but that plan backfired on me when my ranged attacker got destroyed, not to mention the backup tank being wrecked, leaving the original backup of the backup (the Monk) to fend for himself.
:(
He was totally outgunned and outmanned, pitted against that fucking Truthspeaker with her PROTECT ability, and that FUCKING Time Mage with her SLOW ability. It was a really tight spot lemme tell ya.
But since it's rare to see LVL2 cards in Bronzeville, i guess it gave me a tactical advantage...
Even with the Fatigue condition triggered, it really did show me how versatile and powerful the Monk can be.
I'll be needing his aid in the future for damn sure lemme tell ya.
---
---