Tips and Tricks for the New Splinterlands Player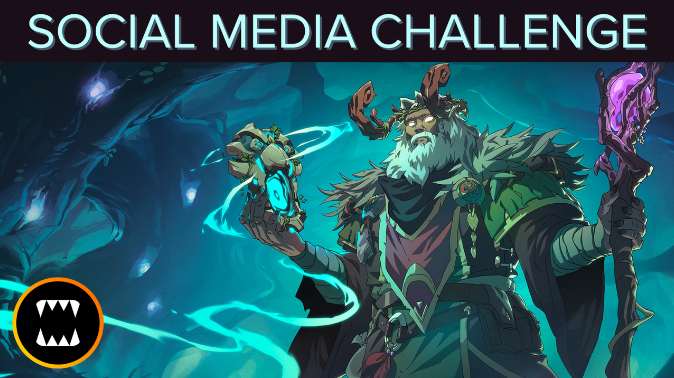 Introduction
If you're reading this then you've probably already found Splinterlands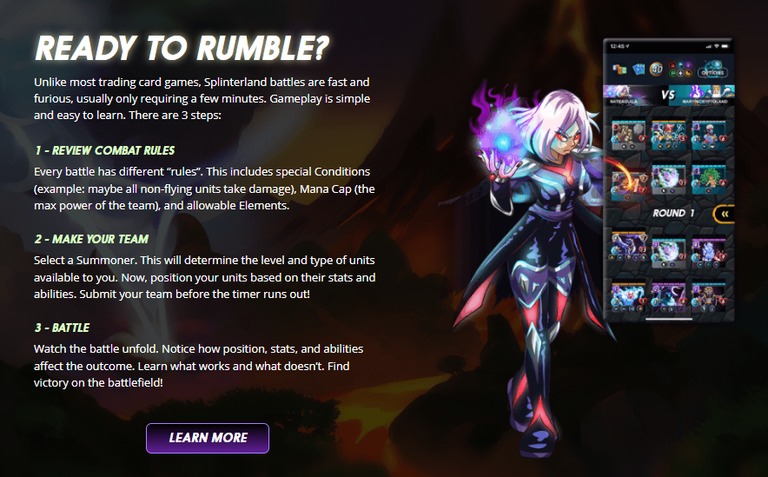 Splinterlands is a fast paced trading card game that works on the Hive block chain. Everything is online including the cards that you own which means that you can sell them from anywhere and play from anywhere.
Getting Started
Splinterlands is free to play. The first step is to just try it out. Go ahead and click on my affiliate link to get started https://splinterlands.com?ref=jingo-submo I'll wait. On the opening page you can scroll down to the How to Play link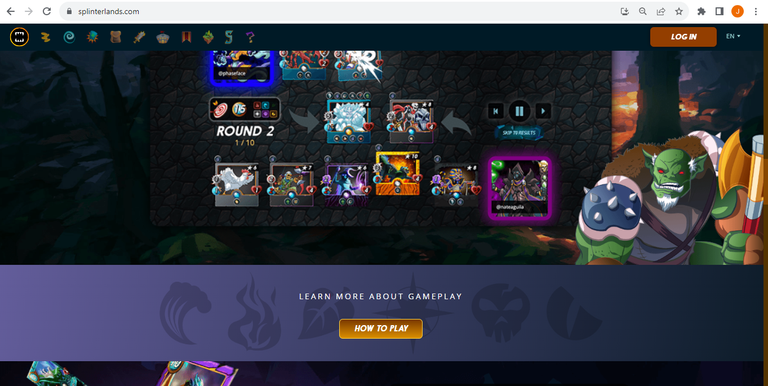 Which includes information on card structure. The difference between summoners and other cards etc... tons of good stuff.
At the end of the page click I'm ready

From there you can click battle near the middle of the page and that will take you to the login page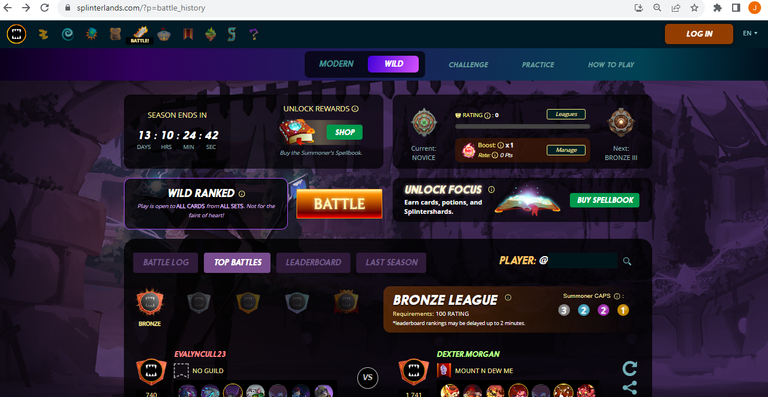 Or you can just click login at the top right corner of the page when you first click my affiliate link.
On the login page click register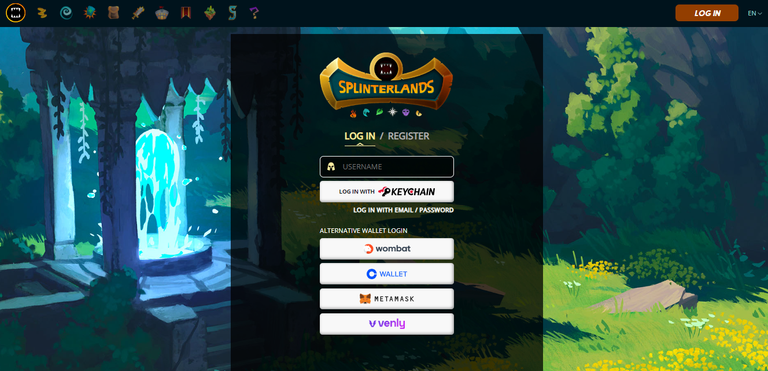 Then you can enter your email, come up with a handle and a password.
Strategy tips
The first several games are against the easiest bots you'll ever encounter. A simple strategy to blow through these is to pick obsidian as your summoner when the earth splinter is available and pair that summoner with a bunch of magic attackers. If you happen to lose a battle, see what you can learn from the lineup that beat you.
It's fine to play for free, but you have to invest $10 for a summoner's spellbook if you want to own assets (cards and cryptocurrency) within the game. Feel free to take your time playing for free.
If you decide to dip your toes in a little further, you'll have the opportunity to try tons of new stuff. I would recommend trying a few new cards. I've got a bunch of posts here on PeakD with recommendations for some of the first cards you'll want to try out and then level up. Some of the cards get pricey, but many are very affordable right now. It's dirt cheap to rent cards if you want a test drive before buying them.
Community
Splinterlands is an awesome game and it's part of an incredible digital ecosystem. You can participate in all sorts of communities here on PeakD. You can trade on the hive exchange. You can invest in liquidity pools on tribaldex. The opportunities are pretty much endless. If you want to keep up to date on Splinterlands happenings, I would recommend following their page here on PeakD. Much of their content also goes to their Twitter/X and Facebook pages.
Another shortcut to trying out some higher level cards and gameplay when you're ready is to borrow a deck on NFTY Arcade
Here's a tutorial
https://peakd.com/hive-184309/@masterzarlyn28/how-to-borrow-splinterlands-deck-from-nfty-arcade
Borrowing from NFTY Arcade is where I found that I can compete in gold league.
My early experience
When I first started on Splinterlands it was like a comedy of errors. Everything was super expensive with DEC going for more than 10x what it is now. SPS was like 50x what it is now. Cards were crazy expensive. I bought some individual cards for hundreds of dollars that aren't worth $100 combined now. I thought Venari Bonesmith looked awesome, so I started leveling it up before I had any summoners leveled up. All things blockchain went into crypto winter, but I was hooked. The game is fun and I'm still working to collect assets. I think they'll go up some day, but if they don't then I still had fun playing the game.
I hope this post has been helpful and informative. Thanks for reading and thanks for all the upvotes, reblogs, comments and follows. I'll see you in the game. If you're interested in starting your own Splinterlands adventure feel free to use my affiliate link to get started https://splinterlands.com?ref=jingo-submo PeakD is a terrific site for learning more about the game and the market.
---
---