Earning 268% APR from Splinterlands - without owning a single card.
The Splinterlands eco-system has gone from strength to strength lately, with SPS performing very well and the new vouchers for Chaos Legion pre-sale another smash hit. It seems that every step the Splinterlands team and community is taking is hugely successful.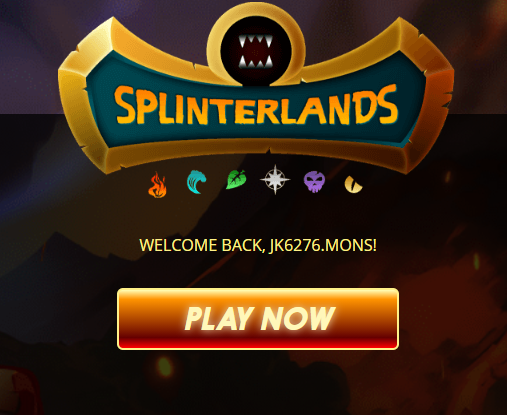 As the title of this post suggests, I don't own any cards. I wrote about my foolish move of selling my entire deck a couple months ago in this post. Since then, I've been playing a little with the starter deck, but have converted any rewards into DEC. So I don't own a card.
But I can still earn 268% APR right now.
SPS.
Aside from some Champion points (earned before I sold out) that are generating a small flow of SPS, I had little else going on in Splinterlands. However, recently I moved some funds, plus whatever DEC I had handy, into the DEC/BUSD liquidity pool on Cubfinance. So lets look at the earnings from that: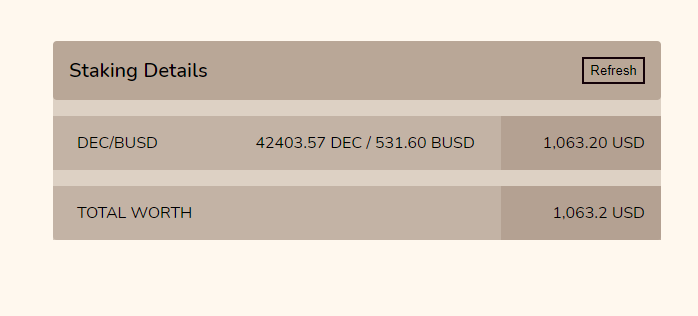 That's how much I currently have in the DEC/BUSD pool. $1063.20
My SPS stake. 1115 SPS (Prior to distribution) Value $794.995
So total assets - $1858.19
My SPS earnings from that today were 11.201 SPS. current price $0.713 Total $7.99
Staking rewards - 1.75 SPS (estimate only, forgot to check) $1.25
Voucher drop - 0.276 voucher * $16.12 (value at time of post) = $4.45
Total income $13.69 per day = $95.83 per week
$95.83 per week is a weekly return of 5.16%
Annual return is 268.32%
Not bad!
Important to note that the vouchers are only a short term incentive, 37 days total I think.
Excluding them, the return is $64.68 per week or 181% annualized. Still pretty good passive income.
---
The Splinterlands project has been a huge success. Despite my regret from selling out just before the boom, I have still found a way to get a foot in the door and earn a really nice return from just under 2K worth of assets. Once the dust settles from the Chaos Legion launch, I will likely shift some funds to get some pack and mons to start building a new deck. For now I'll just build some passive income to have available to buy in later, once the FOMO rush cools.
Congrats to all that have killed it with Splinterlands.
Cheers,
JK.
Posted Using LeoFinance Beta
---
---