How to maximize profit from your Dark Energy Crystal (DEC).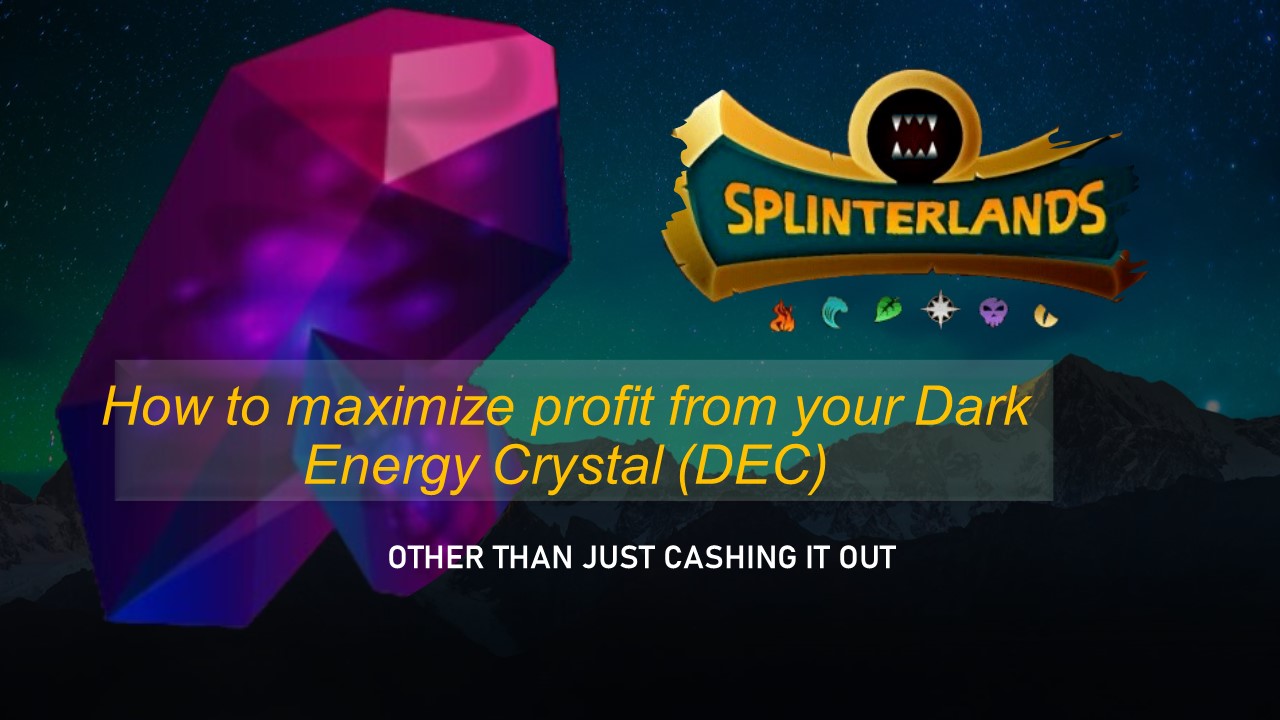 While it is very tempting to cashout your DEC right now because of it's good price point, there are a lot of other ways out there to help you maximize your profits from your DEC tokens. Investing in DEC liquidity pools, buying SPT, and delegating your SPT are just a few of the ways to use your extra DEC.
In this post, I will discuss the benefits of using your DEC to buy more gold cards and then renting them out to other players.
DISCLAIMER: The details on this article can change every time due to the changes in prices and this post may not be applicable to everybody as we have different goals in playing this game.
If you are considering the long term benefit, then this post may be for you.
It is no secret that Gold foil cards keep on increasing in value. So I will be using VENARI SEEDSMITH gold foil card as an example.
At the time of buying (2 days ago), this card was priced at $19.60 which was equivalent to 1,354.143 DEC.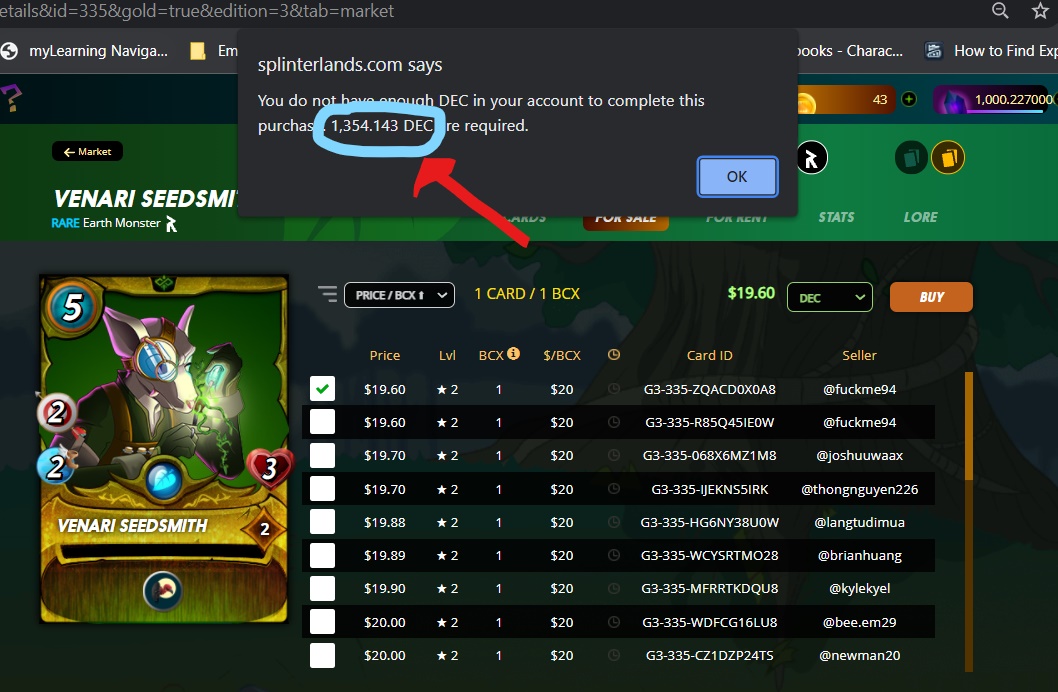 After buying the card, I then listed the card to the rental market for 14.50 DEC
which got rented very quickly because I set the price to be the cheapest just for this post's purpose.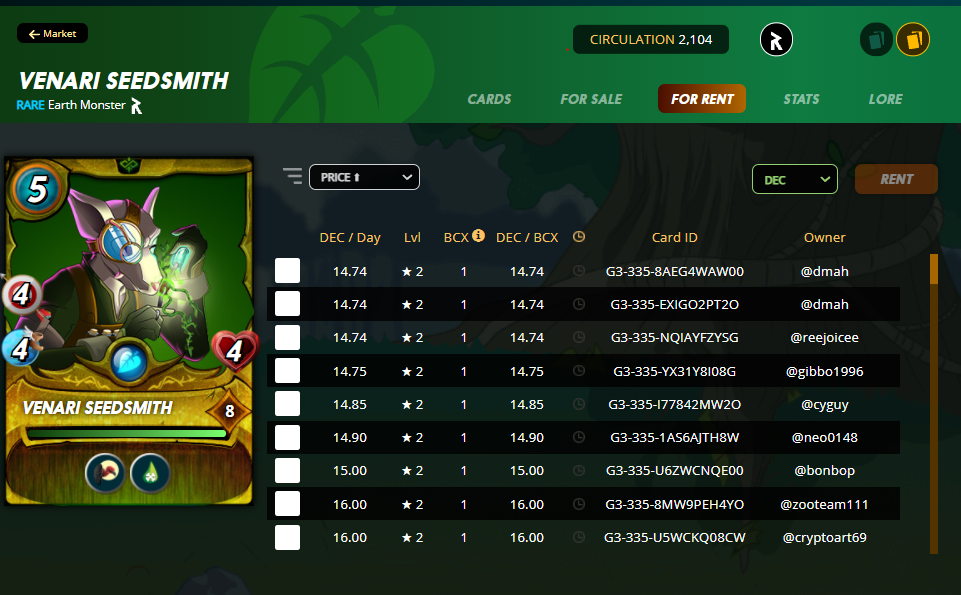 Now, I am not saying that you all list your cards to be the cheapest all the time, but list them in the price that is comfortable to you instead. However, if you want your card to be the first pick, then this strategy may work. The rent price has gone up since this screenshot but I will still use 14.50 DEC to do my hopefully right math. LOL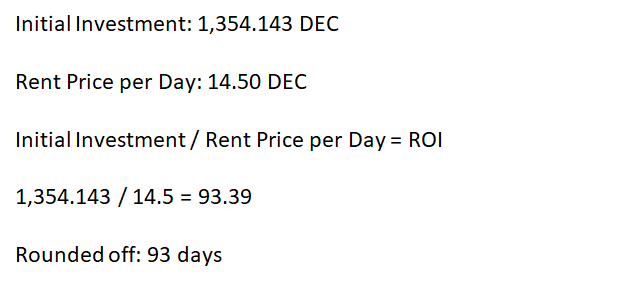 I will get my initial spend back in 93 days and I still have the card which not to mention is also increasing in value. From there, I will then re-invest in another card and do the same process and ROI should be faster since I already have 2 cards listed. Just RINSE and REPEAT and watch it snowball.
In the long run, you will have more cards, you will have more DEC everyday from rentals, and more SPS airdrop. As opposed to just letting it sit on you wallet or worse cashing out.
I hope this post is helpful and let me know what you think.
You all have fun playing the Best game in the world. SPLINTERLANDS..
#splinterlands #spt #dec #play2earn #splintertalk #leofinance #steemmonsters #airdrop #sps #hive #playtoearn #peakmonsters #oneup
---
---