End of Season Rewards & Card Giveaway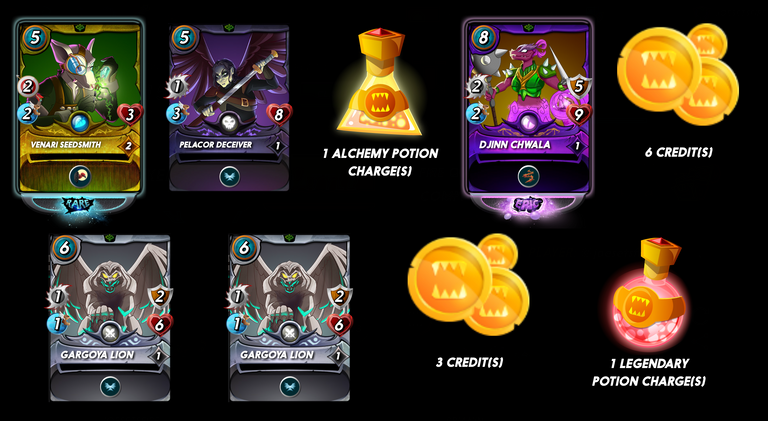 EOS is here again, and I was preparing myself for a handful of credits and some Pelacors after last night's good luck with the Chaos Legion pack.. It turns out my streak continues with a gold rare and my first Djinn Chwala.
This finally puts me over 1k CP which is also a satisfying milestone to hit.
I figured I might as well have a little giveaway to celebrate! To enter I just want to know ONE thing...
It appears Chwala is one of the more desirable rewards from daily/season
rewards. What is the best reward you have daily/season reward you think it is possible to get? Is it a specific card? A bunch of DEC? Something a little unusual? I am still learning the game and would love to know more.
Leave your thoughts as a comment below (and an upvote if you are feeling generous) and I will randomly pick a winner to take home one of those extra Gargoya Lions. Please include your in game Splinterlands name. I will choose the winner at Thursday 18th December, 12am UTC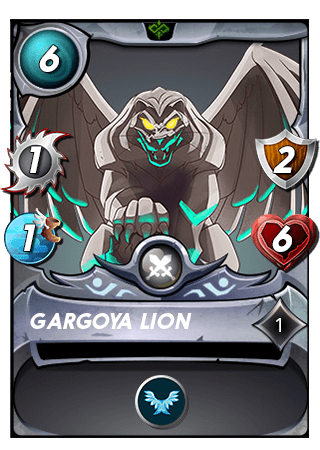 Personally, my favourite reward so far was Venari Wavesmith. Before Chaos Legion released, I used it a huge amount for several seasons and it was responsible for a lot of wins with Alric. These days it has really fallen down the rankings but I will never forget you Wavesmith! Thank you for your service!
Game on and may the EOS gods shine upon you!
---
---