Chaos Last Beast Standing
---
It was a battle rich in Mana cost so we could afford to go big fielding our deadliest monsters in a Holy Protection and Close Range battle and neither my opponent nor I cared about Range monsters, we left it for the Magic and Melee monsters to take themselves out. But there was a beast among them determined to be unstoppable.
It is CHAOS DRAGON, you never know who is next on its attacking list.
As it flew through the spinning vortex, the Chaos Dragon let forth a violent shriek, so loud that it was felt in the far reaches of every Splinter. The people of Praetoria fell to their knees, terror taking the strength from their legs and the courage from their hearts. For an army of monsters can be fought, the land defended with righteous fervor. But when even the invading hordes are fleeing before such a beast, what hope can there be? The answer is none when the eater of worlds has arrived, the true devourer of existence.
Some Lore about CHAOS DRAGON for a better perspective of the kind of beast we are dealing with, the true devourer of existence.
| Opponent's Summoner | Element | Ability |
| --- | --- | --- |
| KELYA FRENDUL | Water | +1 Armor & Speed |
| My Summoner | Element | Ability |
| --- | --- | --- |
| CAMILA SUNGAZER | Dragon | -1 Melee |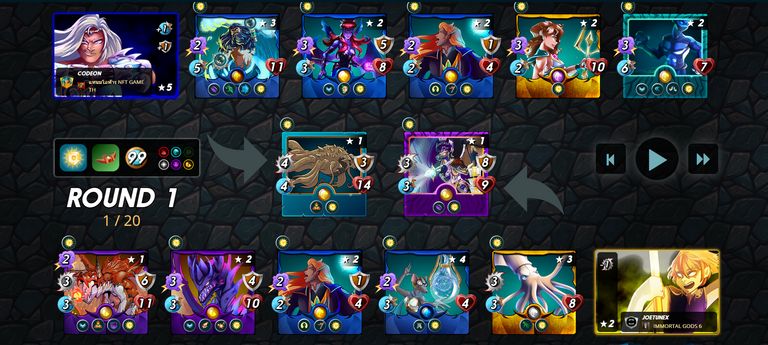 Battle Ruleset
Holy Protection
Close Range
99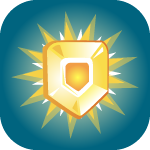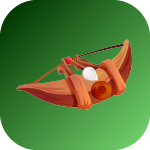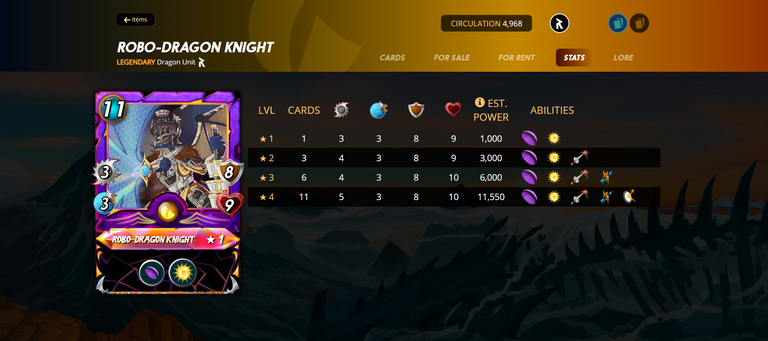 You may consider ROBO-DRAGON KNIGHT as one of the most reliable Tanks in the game and you might just be right. With high Armor and Health coupled with Void and Devine Shield abilities, it is a card that can hold the frontline impressively. It takes up my frontline.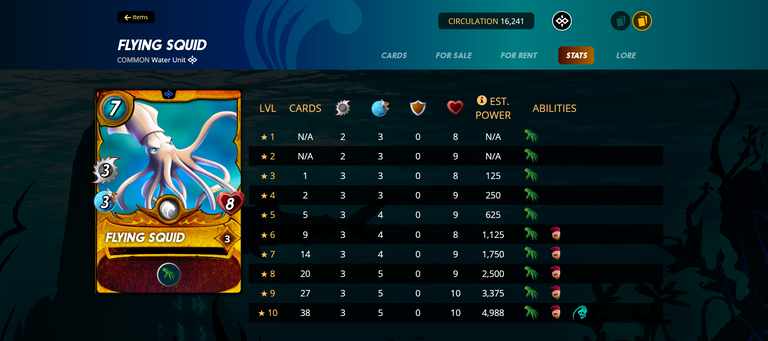 With Reach ability and a high amount of health I had FLYING SQUID in the second position and with Inspire ability From HELLONDALE, the goal is to get 4 melee damage out of it but the opponent's PHANTOM OF THE ABYSS was there to counter with Demoralize ability.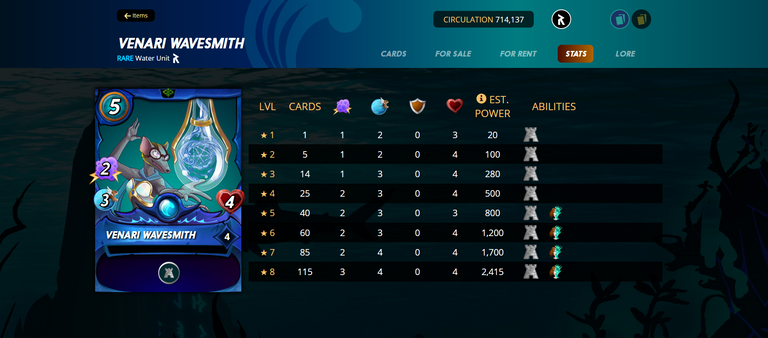 Perhaps OSHANNUS would have been a better option in place of VENARI WAVESMITH in the third spot but defense is always on my mind while building an attacking team, so WAVESMITH comes in with the Protection ability.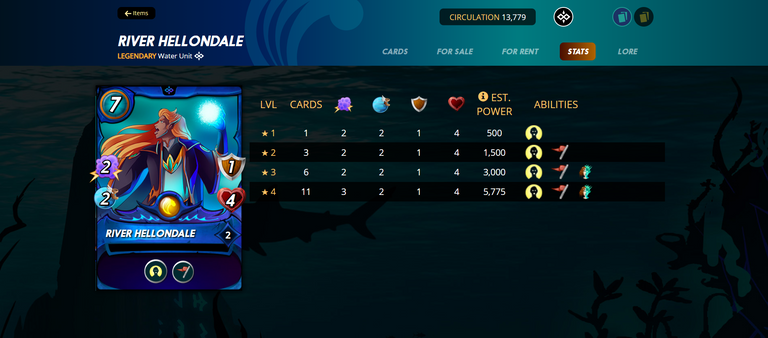 In fourth place is RIVER HELLONDALE with Resurrect and Inspire abilities, having HELLONDALE is mainly to have AGOR resurrected to buy time for my other monsters. HELLONDALE made it to the eighth round of the battle.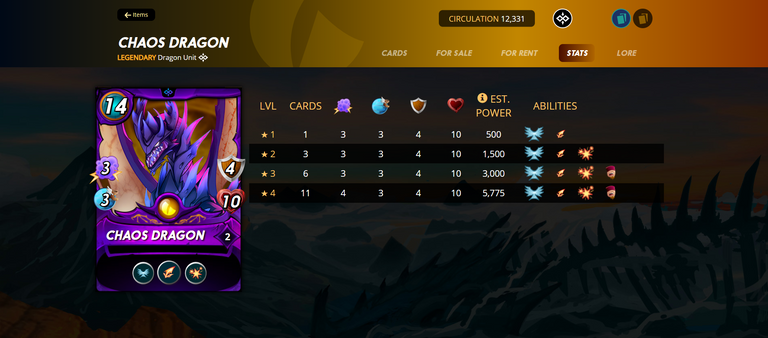 The Blast ability of CHAOS DRAGON comes in very useful in this battle, along with the Scattershot ability making it the deadliest beast on the battleground. It occupies the fifth spot in my lineup throwing everything it has at opponents. I doubt if the beast itself knows who is on the list of its target. For opponents, it is a wish of hoping not to be the next or the next monster next to me.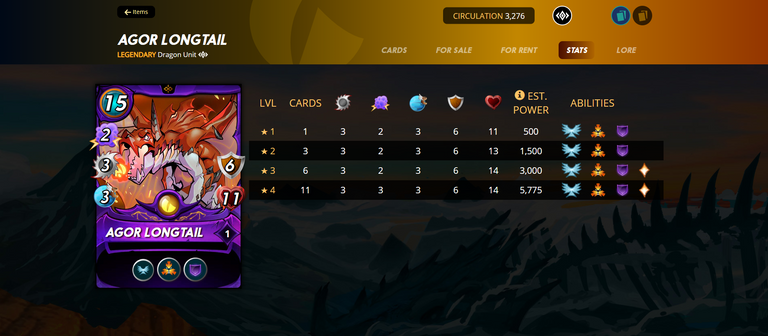 You are bound to find AGOR LONGTAIL in my lineup since the launch of Riftwatchers card edition, it has become a reliable beast whose presence puts me at a better win rate. It takes up my backline, rich in Void Armor, Health with Flight, and Taunt abilities.
With all the attacks against AGOR, it didn't last beyond the fourth round but played a vital part to ensure victory for the team.
BattleLink


Keen on joining Splinterlands? Here's my referral Link
We owe it to ourselves to make Hive great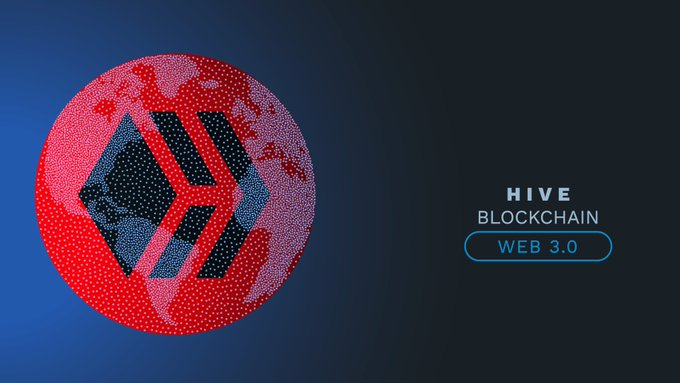 Image by @doze

---
▶️ 3Speak
---
---