Unstoppable Captain Katie & A Legendary Gladius Card Pull
---
We were in top form which had us claim the first spot in the just concluded Brawl. Finishing first comes with great satisfaction for Guild.
The reward for each participant is 2,813 Merits and 29.297 staked SPS.
With luck on my side, my performance was better than the last time out. Out of six battles I won four and lost two, so it was a good performance to keep me happy.
I had enough Merits to purchase two Gladius Cases and luckily I got my second Legendary Gladius card, they don't come often, and when they do I am excited.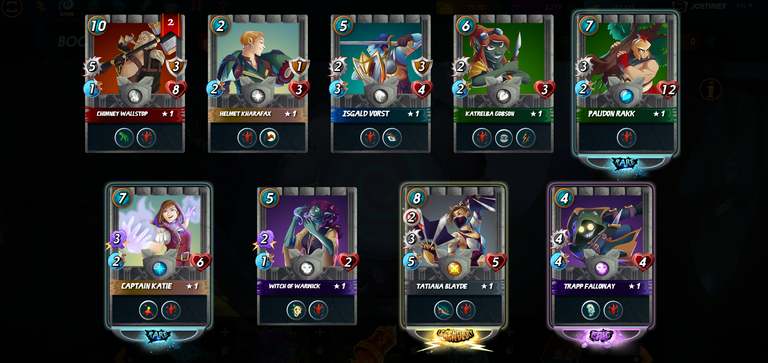 CAPTAIN KATIE was unstoppable in two of my battles, it is my favorite Gladius card in the Life element and she gets going on the Bloodlust she becomes unstoppable. I am lucky to have pulled another copy of it in my Case opening.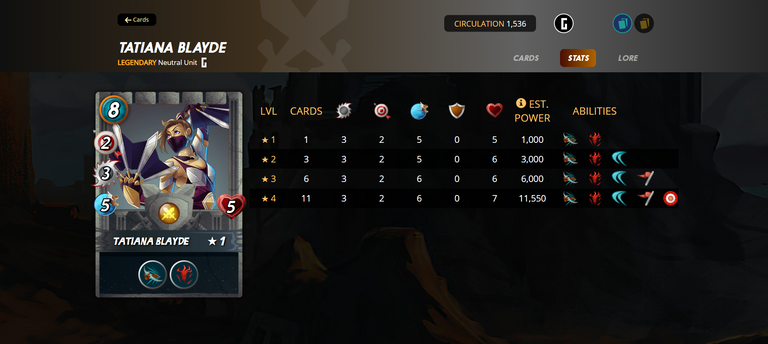 The stats on TATIANA BLAYDE are awesome, the Close Range ability caught my attention immediately which means it can attack from the first position and from any other spot in the lineup. The speed is great, but the weakness I see here is the Health so, I've got to be careful about how I place it in my lineup. Perhaps diverting attention away from TATIANA BLAYDE with a Taunt card might work to have it in the second spot in the lineup.
At level 2 it gains the Phase ability which complements the low Health and Inspire ability at level 3. At the max level, we are presented with the True Strike ability.
From what I see TATIANA is well equipped, I've got to develop the right use for it for victories.
So it was a good performance and result for us this time, hopefully, the next Brawl is of a similar outcome.

We owe it to ourselves to make Hive great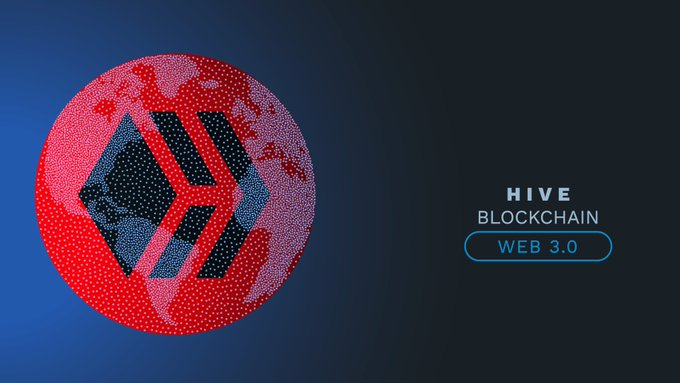 Image by @doze
---
▶️ 3Speak
---
---