SHARE YOUR BATTLE Weekly Challenge! HAUNTED SPIDER
Hi guys, welcome to my 11th SHARE YOUR BATTLE Weekly Challenge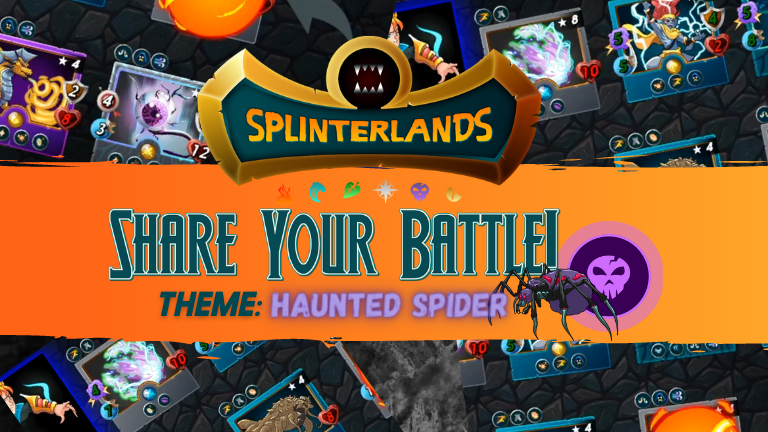 https://peakd.com/splinterlands/@splinterlands/share-your-battle-weekly-challenge-haunted-spider

This week challenge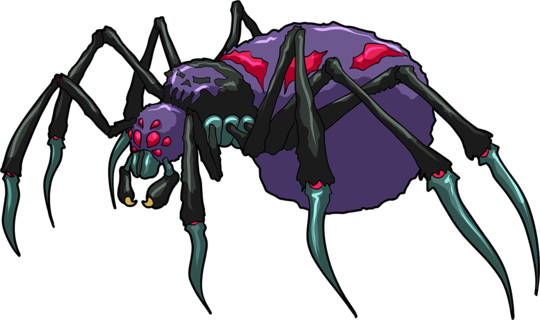 THEME: HAUNTED SPIDER
Edition: ALPHA/BETA
Rarity: COMMON
Element: DEATH
ATTACK: RANGED
ABILITIES: Poison at level 4

Battle details: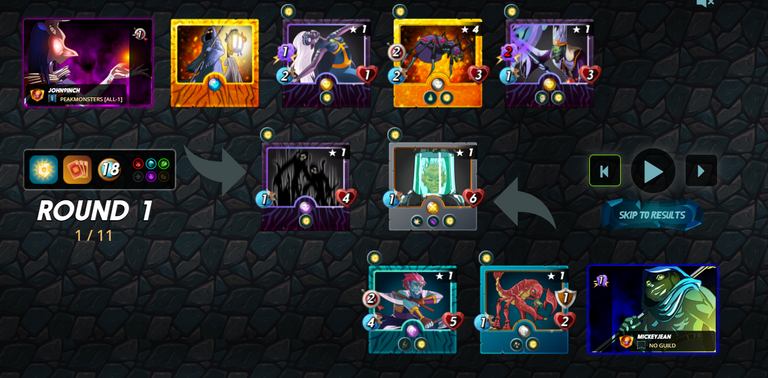 Here is the link to this battle:
https://splinterlands.com/?p=battle&id=sl_e8287d8542577b2a107ff53b3d9edec7



When comes to Odd Ones Out Rule, the first Splinter which I always think about is Death Splinter. Odd monsters from Death Splinter are mostly powerful; especially Ancient Lich.
Line up:
Contessa L'ament LV 3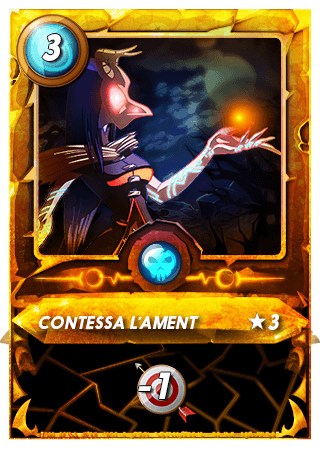 Edition: UNTAMED
Rarity: RARE
Element: DEATH
ABILITIES: Range damage of the enemy team is -1.
---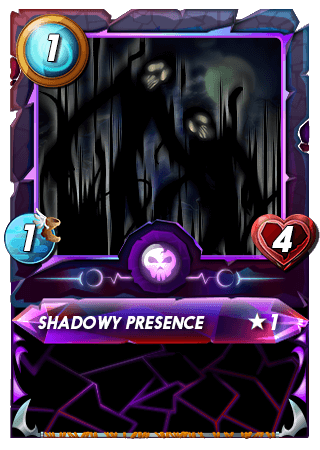 Shadowy Presence LV 1
Edition: REWARD
Rarity: EPIC
Element: DEATH
ATTACK: NONE
ABILITIES: Strengthen at level 3; Inspire at level 6
Shadowy Presence was chosen as a first tanker due to his low mana cost made him be a great choice for the low mana capacity rule.
Shadowy Presence comes with 0⚔️ 1🐌 0⚙️ 4❤️
---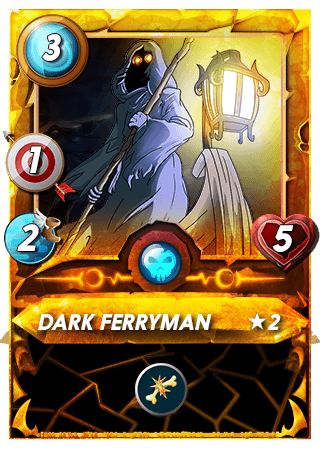 Dark Ferryman LV 2
Edition: REWARD
Rarity: RARE
Element: DEATH
ATTACK: RANGE
ABILITIES: Cripple at level 2; Dispel at level 6
Dark Ferryman was chosen as the second tanker due to his high health. Costing 3 mana comes with 5 health and also minor damage with Cripple Ability is a great choice to use him as a second tanker.
Dark Ferryman comes with 1⚔️ 2🐌 0⚙️ 5❤️
---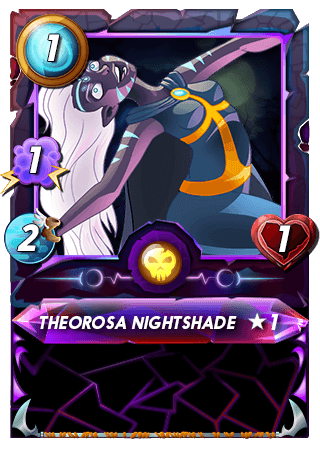 Theorosa Nightshade LV 1
Edition: DICE
Rarity: LEGENDARY
Element: DEATH
ATTACK: MAGIC
ABILITIES: Triage at level 3; Void at level 4
Theorosa Nightshade was chosen due to 1 mana left. She was a great choice for 1 mana monster which can perform magic damage from a distance.
Theorosa Nightshade comes with 1⚔️ 2🐌 0⚙️ 1❤️
---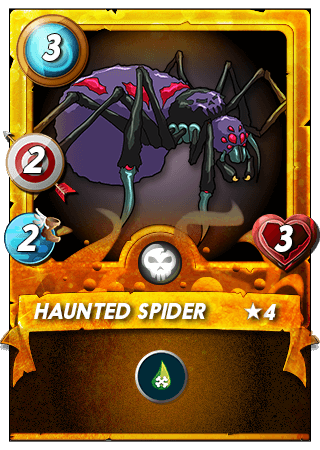 Haunted Spider LV 4
Edition: BETA
Rarity: COMMON
Element: DEATH
ATTACK: RANGE
ABILITIES: Poison at level 4;
Haunted Spider was chosen in this battle due to its Poison Ability. Its poison Ability can cause constant damage to the enemy every turn if it is successfully applied. Haunted Spider was positioned somewhere around the backline of the team to ensure its survival.
Haunted Spider comes with 2⚔️ 2🐌 0⚙️ 3❤️
---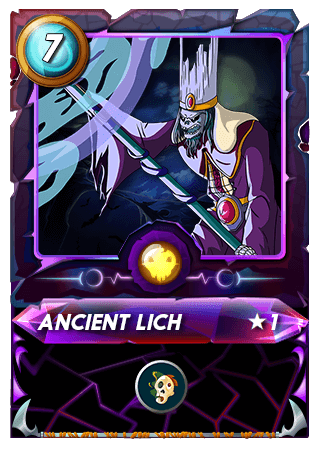 Ancient Lich LV 1
Edition: REWARD
Rarity: LEGENDARY
Element: DEATH
ATTACK: MAGIC
ABILITIES: Life Leech at level 1;
Void at level 3; Resurrect at level 4
Ancient Lich is a great attacker which later can act as a tanker of the team if he can use his advantage from Life Leech's ability for at least two or three turns. He was positioned as a last line of defense since Holy protection will protect him for one time if there is an enemy with Sneak Ability.
Ancient Lich comes with 3⚔️ 1🐌 0⚙️ 3❤️

Battle
ROUND 1
The opponent team chose the WATER Splinter with Bortus summoner along with Lord Arianthus, Crustacean King, and Axemaster.
Luckily for me that I chose Contessa L'ament summoner on this battle since the enemy's main damage come from Axemaster. However, Bortus also reduce the damage of my main attacker; Ancient Lich.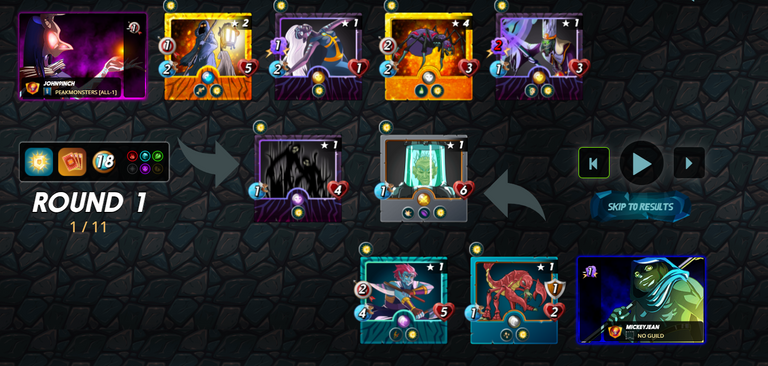 My team couldn't do much damage on Lord Arianthus since his Void and Shield Ability block most of the incoming damage; only damage from Haunted Spider and Ancient can do him minor harm. Haunted Spider did a pretty job on applying poison on Lord Arianthus. Dark Ferryman also applied a Cripple Ability which reduced the Maximum health of Lord Arianthus.
---
ROUND 2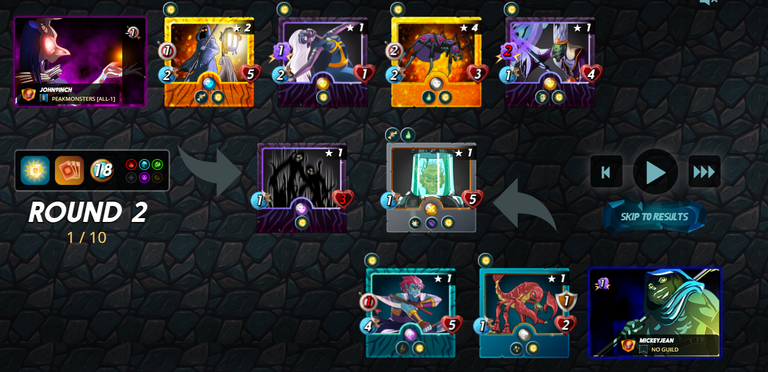 At the beginning of round2, Lord Arianthus's health was deducted -2 from poison Ability. My team still couldn't take down Lord Arianthus.
---
ROUND 3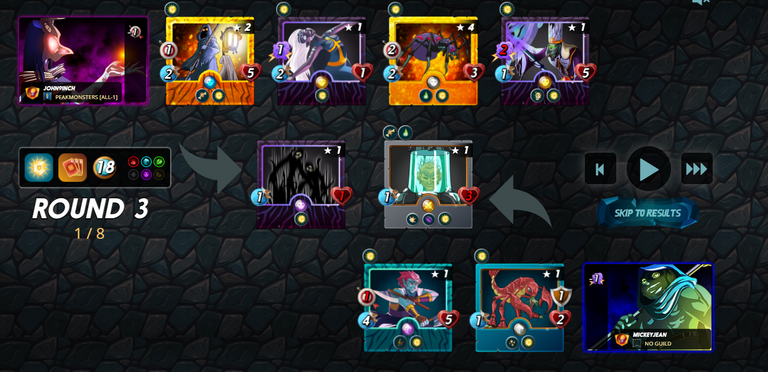 At the beginning of round3, Lord Arianthus's health was deducted -2 from poison Ability. Axemaster finally took down my first tanker Shadowy Presence. Dark Ferryman stepped in as a first tanker. Hauted Spider also finally took down Lord Arianthus.
---
ROUND 4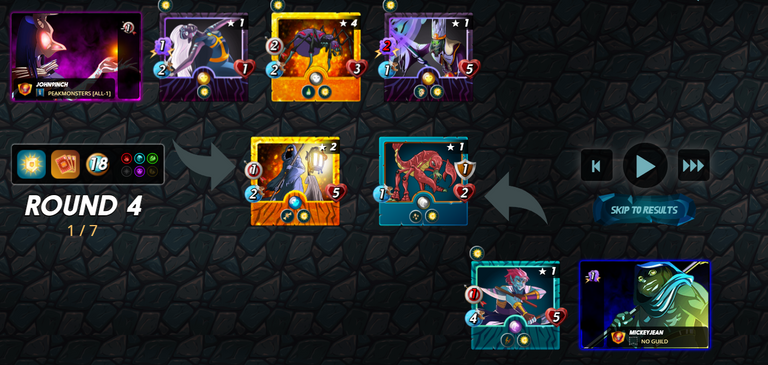 Theorosa Nightshade and Haunted Spider hit Crustacean King pretty hard and it was Ancient Lich who tooked down Crustacean King.
---
ROUND 5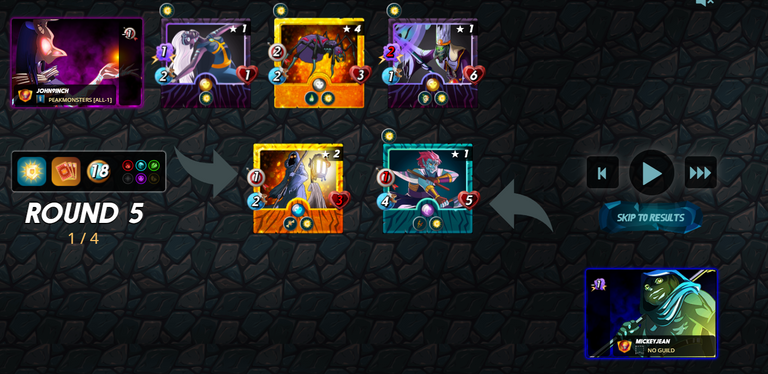 Without Close Range Ability, Axemaster stood there as a first tanker and couldn't do anything.
---
ROUND 6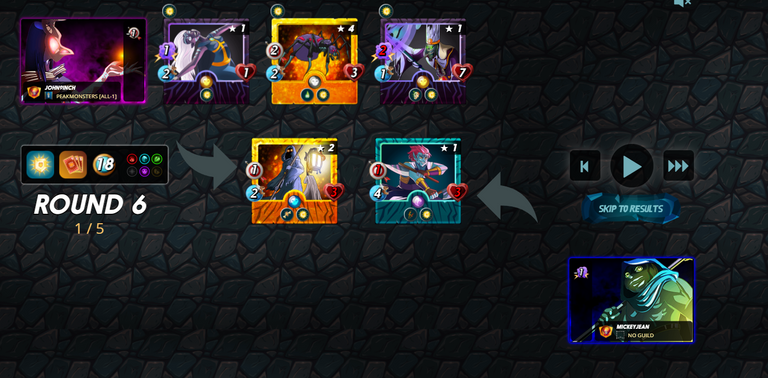 Finally, it was Ancient Lich who took a final blow on Axemaster and secured a victory for the team.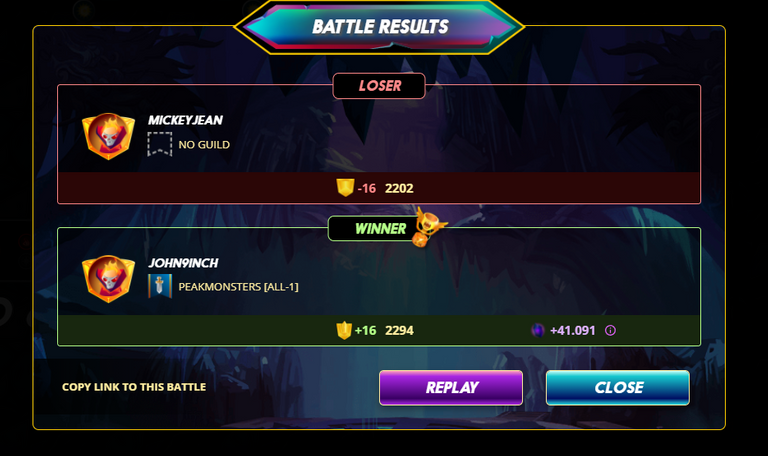 Well done team!
---

Questions and Answers:
1. Did my strategy work?
My strategy for this strategy worked great like magic. The combination of the ability of each monster helps the team in a positive way. Contessa L'ament summoner reduces the main attack from the enemy team; Axemaster. Shadowy Presence act as a human shield for the rest of the team; not bad for 1 mana monster.
Dark Ferryman Cripple's Ability work perfectly in this battle, it reduce the capability of the enemy Tank Heal Ability. Theorosa Nightshade doesn't show much performance in this battle. Haunted Spider Poison's Ability severely hurt Lord Arianthus on each round. Ancient Lich doest show much performance as well since he was debuffed from Bortus summoner.
2. What will you try differently next time?
In higher mana battle, I might consider using Mimosa Nightshade as a summoner, since she comes with a better debuffed to the enemy team; minus 1 rage damage, give Affliction Ability to the enemy team and also provide Void Ability to our team which can absorb most of the enemy magic attack.
3. Do you like the HAUNTED SPIDER? Why or why not?
YES, I like HAUNTED SPIDER. Only 3 mana cost with most of the moderate status and higher-level HAUNTED SPIDER comes with Poison Ability. This Poison Ability can cause great damage to the enemy tanker. His poison damage once applied will be constantly damaged the victim until the enemy is death. HAUNTED SPIDER is always my favorite choice when I have to play DEATH Splinter.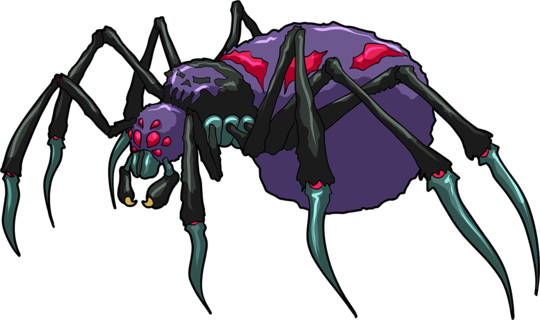 If you haven't got the splinterlands account yet. you can sign up here and please let me know so I can send you some helpful card as a welcome gift.

https://splinterlands.com?ref=john9inch
****Have a great day and nice rewards playing Splinterlands.****
****Upvote, Follow and Reblog are appreciated.****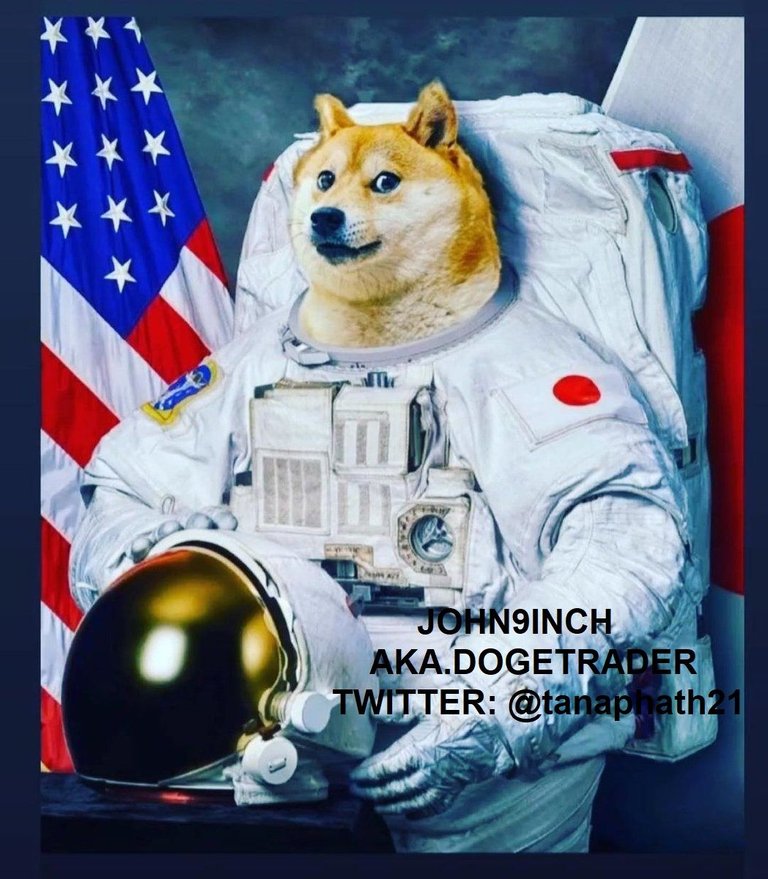 ---
---