Balancing Both School and Crypto Life
Balancing both school and crypto life
Happy Monday!
Here is a new week with fresh goals; definitely strategies are demanded in order to produce worthwhile results for the week.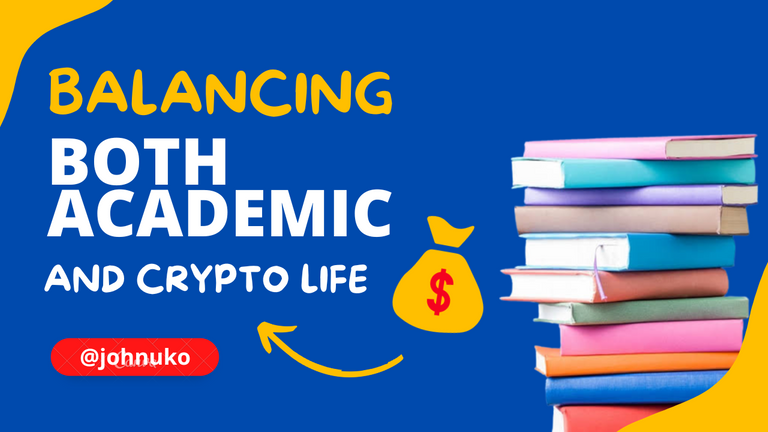 On my side, I'll need to multitask inorder to meet up my needs. Why I need to do so is because I am a student; and as a student you'll agree with me that money is one of the hindrances that affect a student's performance. To avoid being a victim, I need to multitask - make more money in order to meet my academic and personal needs.
One of the sources of my earning is the web3 platform, #Hive. Honestly, being an independent student is not an easy one; since I began to cater for myself in some aspects, things haven't been really easy yet I needed to find a means of earning just to survive. In my leisure time, I make sure I utilize it efficiently by making post on #Hive, trade and do other activities in the ecosystem.
As that is not enough, I definitely need to be active at my very best so that I can keep gaining relevance; even though one can earn passively, there's still a need to maintain the standard. On that note, I'm trying my best to balance the rigorous academic activities and my crypto life.

To my readers, what do you think could be the way out for me to avoid one side slacking. I really need to maintain my academic and crypto earning standard.
So, feel free to drop your response in the comment section.
THANK YOU FOR READING
NOTE: The above picture was designed with canva
Posted Using LeoFinance Beta
---
---