3 Types Of People That Make Hive Thrive!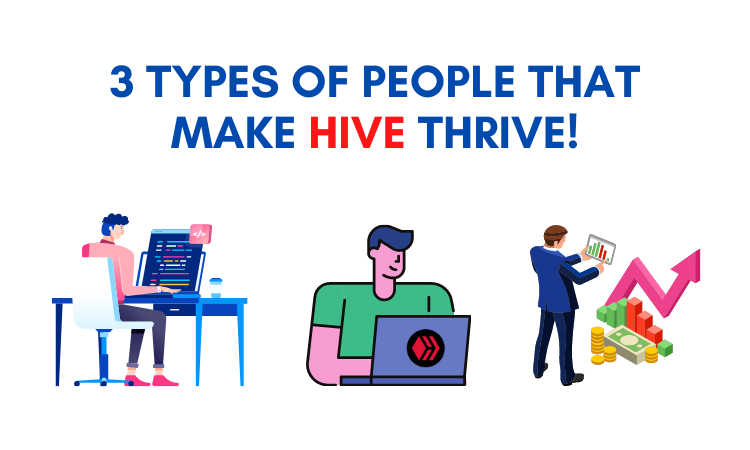 I am really not a fan of looking at the price of crypto...
Heck, if you paid me a million bucks right now to tell you what the price of Bitcoin was, I wouldn't be able to do it. I know, I know..
'But Jongo, you are IN the crypto space? How do you not pay attention to the price of this stuff...?'
I have an idea of where things are, but like I've stated for years now...I'm much more interested in the development, use case and community. These are three things that matter the most to me, when I decide to invest in any blockchain or crypto project.
But what drives those three factors?
When I first got started on this blockchain there was a content creator that I really took to. He's no longer around but he made a post that has stuck with me for all these years.
In the post he stated that crypto and blockchain projects need 3 unique types of community members. And in today's post I wanted to highlight how important the community is and these 3 'types' are especially here on Hive.
Developers
Without these people, we have nothing to 'use' which plays into not only the use case of the crypto but also the development side of things obviously. These amazing folks are what makes the blockchain tick and a strong development community is vital to the success of every blockchain project.
I've seen this play out, time and time again not only on Hive but also across the crypto space. Without development, projects quickly die.
Users
On Hive this comes in different shades but mostly it would be content creators and consumers. It's also 'players' on blockchain games like @Splinterlands and @RisingStarGame The life blood of a successful project especially in my opinion is actual users!
Check out some of projects that everyone seems to rave about in crypto and what do you see...Fantastic white papers but no actual users. And that might get some hype, but it's not sustainable without...The users! The people!
Investors
When you have strong development and actual use case, it catches the attention of investors. Now sure, there are some out there that are only looking for the quick buck. They try to flip assets every hour to turn a profit and I'm sure they have their place...
However the investors I'm thinking about, don't only invest 'money' into the project, they invest time. I would hardly consider myself an investor when it comes to @LeoFinance LEO levels...But I have invested blood, sweat and tears into things, which can be some of the most valuable assets you have!
Combine all this and you have....
The perfect blockchain!
But here's the secret about our little home on chain...Most Hive community members are more than just 'one type'! Some are users and developers. Some are investors and developers. Some are...All three!
You don't find that in many other blockchain projects online!
---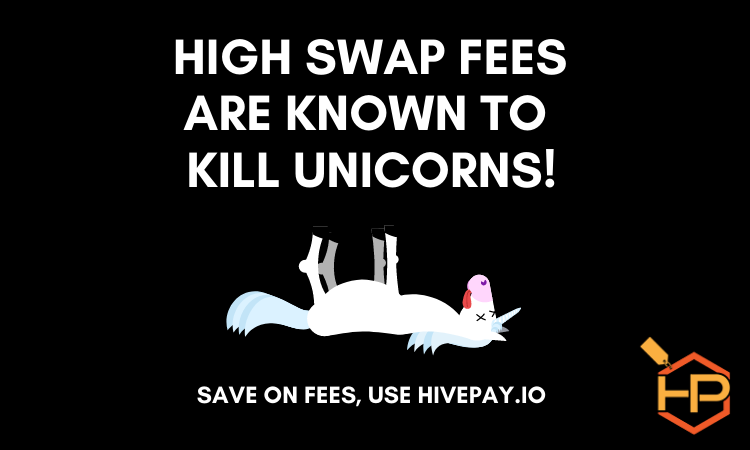 Save BIG on all your Swap.Hive / Hive needs with HivePay:
Vote for our Witness Node (clicktrackprofit) On..
Hive:
https://peakd.com/me/witnesses
https://wallet.hive.blog/~witnesses
Posted Using LeoFinance Beta
---
---