5 Strategies For Building A Following On Web3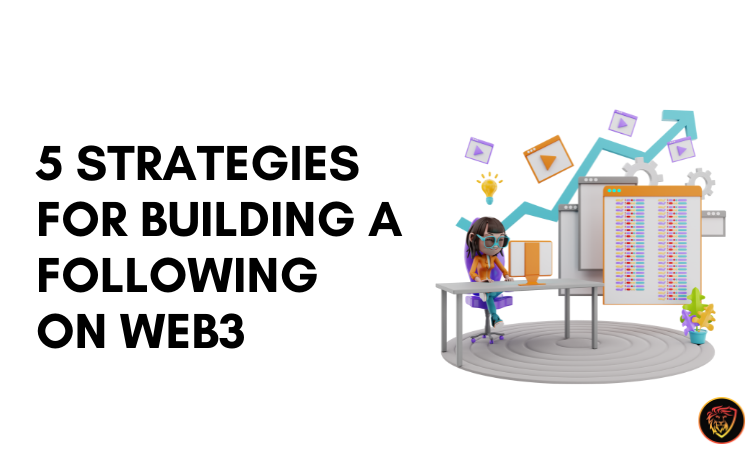 If you are into content creation...You are an entrepreneur!
That might come to a shock to some of you that read this because you think that you are the furthest thing from it. However everything you are doing in social media (specifically this blockchain) contributes to your personal brand.
And one of the most important aspects of building engaging content is...Building that personal brand that people enjoy to interact with.
How do you get more people to know about your content?
How do you create relationships that last for years online?
How do you stick out from the crowd of hundreds if not thousands of other creators?
How do you become a thought leader for content creators on web3?
I've developed a few tips over the years that have helped me, and I would love to share them with you today. As always, I hope this post is of huge value to you :)
1. Be Top Of Mind
If you are serious about building a brand, right here on the blockchain, you need to be in front of people. And that doesn't mean showing up one day a week or a few times a month and saying hi. You should be everywhere you can, as often as you can, for as long as you can.
Think about this, the numbers are stacked against you! The average consumer of content is bombarded with notifications on their phones, updates on their favorite social media networks, countless emails, and that's not to mention what they might get exposed to in the 'real world'. If you think for a second you will grow your readers and followers by sneaking in on a Tuesday at 3:30 pm every other week...
Use the platforms here on the blockchain, engage with others through comments, find a community and add value...Just never stop showing up on people's notifications and feeds.
2. Be A Product, Of Your Product
Speaking of using the applications here on chain, let's break this point down so that you truly lead by example.
Stop using YouTube.....Use @threespeak
Enough of the Twitch....Fire up @Vimm
Medium is cool because 'crypto influencers' blog there....They suck, use @peakd or @leofinance
The main point here is that if you want to be seen as a thought leader in yoru niche or community, practice what you preach and use these tools every single day!
3. Create Memorable Experiences For Your Readers / Followers
Here's a hint, people's time is very valuable. And if they spend a few minutes reading your content or watching it and then even a few more to leave you a comment...The least you can do is respond to them!
This is a simple and straightforward step to creating lifetime relationships with your followers. Show them they are valued, with a simple response! Heck, we can even tip or upvote comments as well on this blockchain so....DO THAT!
There is nothing that will hurt your brand building journey quicker than not valuing your followers and readers. Highlight them, feature them in articles, tip them, upvote their content...Do everything you can to make them know, you appreciate them!
4. Consistency Equals Trust
One of the most important aspects of creating strong brands online (as we mentioned above) is to be top of mind. As you show up on people's feeds and notifications, it's important to make that a habit. Here's the nugget, being loud on this blockchain or social media for 2 weeks and then disappearing does nothing for you!
Show up. Every day!
And then what happens is that people start to think of you as a voice...That leads to your authority on a certain topic...Which creates a strong and solid personal brand!
5. Never Forget Who & What Made You!
Being humble, grateful and thankful is a REALLY good business strategy!
Do you want to know why?
Because it's the right way to live your life!
That translates into business and content marketing as well. I will always remember where I came from, the industry I was 'born into' and never forget my roots. It grounds you and helps you to always be petter than you were the day before.
Have you noticed community members that have shown up in your comment section for months if not years now? Let them know how important they are to your journey and make them feel appreciated every chance you get.
Never forget, those that helped you along the way and remember what it was like when you first got started...It was scary right? But some people upvoted you. Others commented. Maybe even a whale or two got you on their radar. Never forget!
I hope these tips will help you on your journey here on the blockchain for web3 but this can be used across all content marketing avenues! I know they have helped me over the years :)
---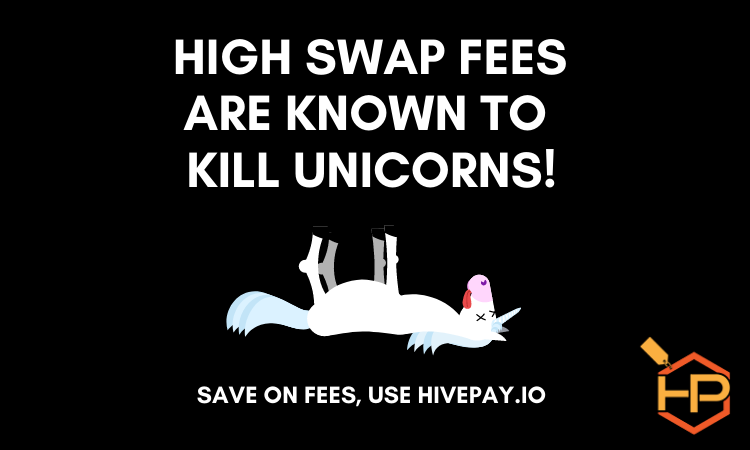 Save BIG on all your Swap.Hive / Hive needs with HivePay:
Vote for our Witness Node (clicktrackprofit) On..
Hive:
https://peakd.com/me/witnesses
https://wallet.hive.blog/~witnesses
Gift and tip CTP tokens to awesome content creators using the brand new @CTPtips Bot!
Stake CTP and use the prompt !CTP to gift tokens to your favorite creators!
Posted Using LeoFinance Beta
---
---