A Little Pre-Launch Bonus Buzz For ListNerds...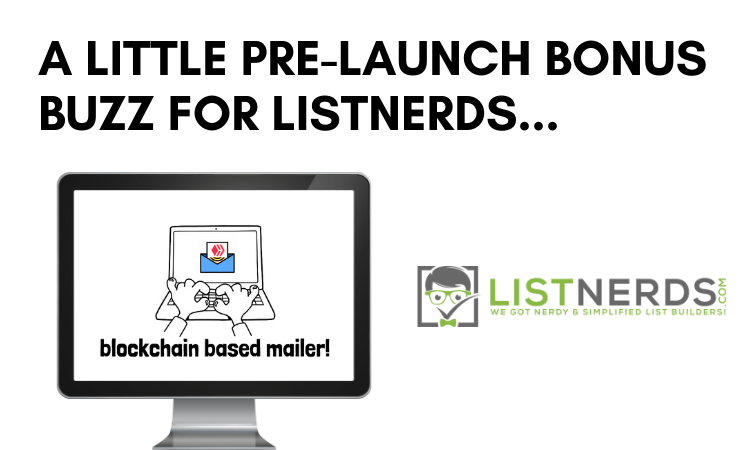 We're a week away from the re-launch of ListNerds!
This is a project that we have been dreaming about for years and are so excited to finally be this close to launch....
Blockchain based mailers...Is this even a thing?
Yeah we're doing it a little different for the re-launch of our site and of course, it's no surprise, we're building on Hive!
Using layer 2 tokens, we plan on bringing a ton of awareness to the blockchain when this thing finally goes live and to help the 'pre-launch' a little, we decided to add a little bonus for people to take part in...
But first, a teaser video....Apologies in advance for the YouTube link, I'm no fan of this but alas...It's what we're working with right now for the trailer:
Short little video to help generate some buzz about what we're building and to get people in the affiliate marketing / mailer industry asking questions....What blockchain is that being built on????
Anyways, we're on schedule for January 13th and it should be a lot of fun! Every member of ListNerds that wants to take part in the rewards will have to have a Hive account. We're hoping to bring more people to the blockchain in the process and help them get educated and onboarded as quickly as possible!
But let's get to the juicy part of this post....
ListNerds is going to be rewarding people in 2 second layer tokens - CTP and the brand new LISTNERDS
And we thought it would be cool to raise awareness for the new ListNerds token as it's live right now on Hive Engine and TribalDex, by creating a little pre-launch bonus buzz!
Here's the bonus prizes that can be won...
The Big Bonus - A shiny new Chaos Legion Gold Foil Legendary card! This is not just going to be delegated to you, it'll be sent to you as a prize for you to do with it as you please. Sell it, rent it out, play with it...Whatever floats your boat ;)
Second Big Bonus - A business level upgrade in ListNerds for a year (Value $924)!
Third Big Bonus - 5,000 Delegated Hive Power for a month!
So the next obvious question is...
How do I win and grab one of these bonuses?
We're looking for the marketers and entrepreneurs that believe in the future of blockchain based mailers, so to snatch a bonus simply be one of the top 3 purchasers of LISTNERDS tokens between January 6th and January 13th and you will win one of the bonuses!
Note: If you buy the MOST, that doesn't guarantee you the top bonus. We will choose the top 3 buyers of LISTNERDS and put each name into a draw which will be held on next week's Thursday Night Live live stream...
And we're starting the count NOW!
We hope to raise more awareness for the project and we can think of no better way then to give out some cool bonuses including...The slick Gold Foil Legendary card :)
What the heck is ListNerds?

Check out our official announcement post here, that has an overview of the project and a brief white paper that explains how it's all working.
We're so excited to get this thing launched and we hope the community is as well. It's something new for affiliate marketing to experience, and who knows...Maybe this blockchain stuff will finally catch on with the rest of the industry ;)
---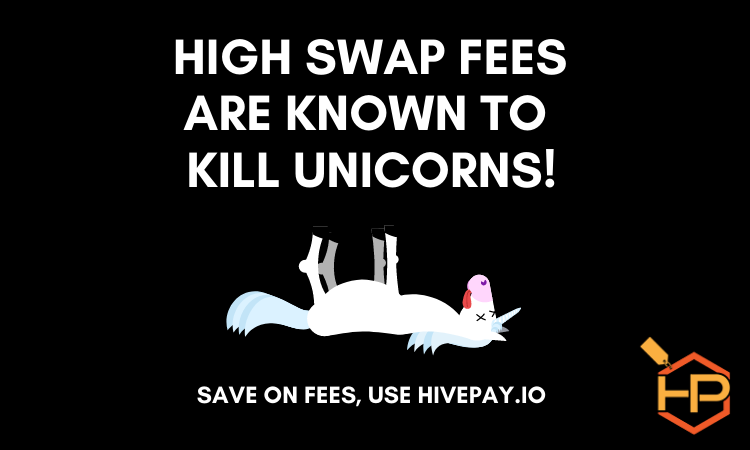 Save BIG on all your Swap.Hive / Hive needs with HivePay:
Vote for our Witness Node (clicktrackprofit) On..
Hive:
https://peakd.com/me/witnesses
https://wallet.hive.blog/~witnesses
Hive-Engine:
https://tribaldex.com/witnesses (clicktrackprofit)
Posted Using LeoFinance Beta
---
---