Is Traditional Affiliate Marketing Dead?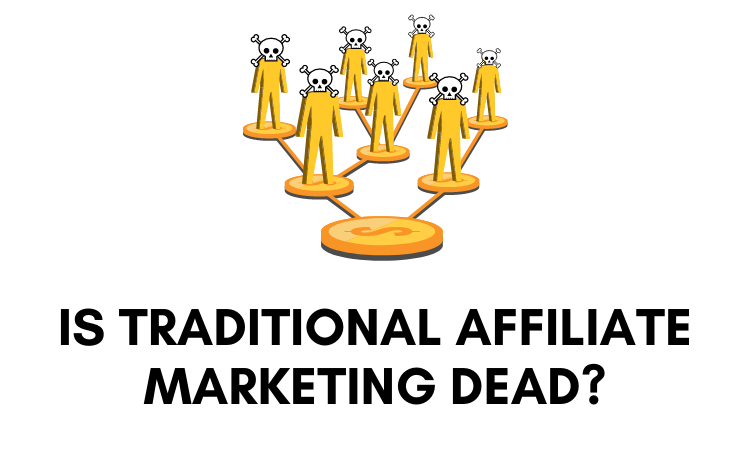 I'm going to share with you what I have observed over the past few years when it comes to 'making money online'...And how this incredible opportunity called 'crypto' is re-shaping the industry that I've essentially earned a living from for over 20 years.
Here is the old formula that has been practiced for decades online when someone makes the decision that they want to 'earn money online'....
Discover product or service
Join product or service
Promote product or service
Earn affiliate commissions from product or service
Keep promoting / selling to continue to earn
This worked for a select few in the industry that were....Really good at selling. For everyone else, it was always a struggle.
For the skilled, developing relationships and building mailing lists was second nature. They could do it with ease but sadly what we saw from everyone else were examples that I just witnessed on my own Facebook wall recently. In context, I mentioned to my followers that I was suffering from a gout flare up which one individual thought it would be a savvy idea to promote his 'magical MLM' to me:

Now if this was someone I spoke to daily or even monthly, and had a standing relationship with...Sure! Because we spent the time developing the relationship. However I had not spoken to this individual in years and even then it was very casual...
Somewhere along the lines, it seems to be taught to would be affiliate marketers to use these kind of tactics to shill their products or services. It's not 'build relationship, develop trust', it's literally...Spam social media networks and try to make sales that way.
I believe this is a direct result of...Sales is a skill, and not everyone has it. And it's why there was always this huge success gap in the affiliate marketing world.
Guru vs. The rest of us!
And here's why I feel the industry is setting up for a seismic shift, crypto and the blockchain are changing the old method and levelling the playing field.
Why?
Because these new methods of 'making money online' no longer require one to be...A sales guru!
Here's a few examples of what I mean:
A DPOS blockchain like Hive is just filled with opportunities because without even doing a thing, one earns 3% or so...Just by powering up their Hive. No sales. No pitching. On top of that, there are elements on this blockchain where an individual can earn even more. Examples would be delegation, curation and of course the HBD savings account.
That's why I always tell new members coming into the community, the success on Hive begins with powering up. Everything else seems to come from that on a layer 1 level.
But wait...There's more ;)
How about all the layer 2 options?
You can literally plug into a community of your liking or a tribe, add value in the form of...Being social...And get rewarded as well.
Again, no sales needed. No referring either. And of course....No home meetings needed!
What about something like Splinterlands or the GameFi revolution?
I think this is brilliant because while you can set up your accounts to essentially become a digital landlord for asset rentals, they have even added some nice traditional affiliate marketing tools as well. So heck, if you have the power of sales in you like a Zig Ziglar, by all means, promote the game!
But buying assets, renting them out, and getting into the finance side of the game...Requires no sales skills at all.
There are just so many ways in today's day and age to make money online, we no longer need to be pitched the dream. And we most definitely don't need to pitch it either....
There are a few hurdles though from me declaring this is 100% going to be the future of making money online:
There is a learning curve - It goes without saying, sometimes it feels like DeFi requires a PHd in computer science and figuring all this stuff out is for the kids at the front of the class. However it is becoming more streamlined for every day people.
Onboarding is still rough around the edges - By no means, is this 2017. However it still takes a few hoops to jump through to get people to join the chain. Projects like LeoInfra are sure to help and things are getting smoother, but we're still not there yet.
So while the gurus may hate that their gravy train is leaving the station, it's fantastic news for the rest of us right now. Those of us that have the dreams of working full time from home. Making a living off our passions. And the dreamers and entrepreneurs that are willing to invest their time into learning this stuff now...So that in the future, their dreams are a reality!
Sales experience. Not needed.
---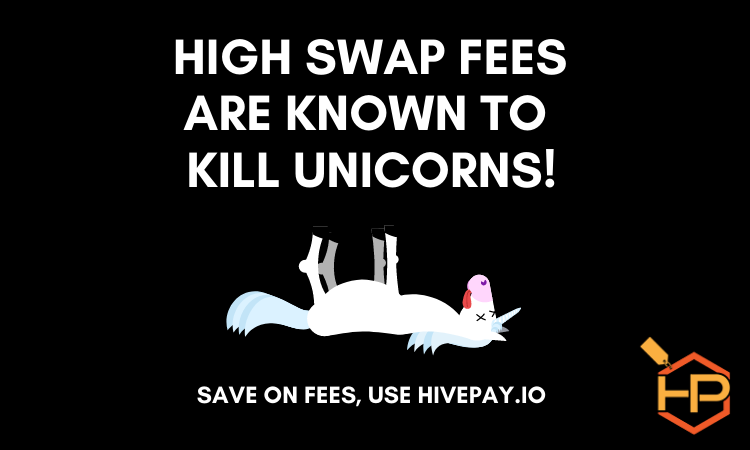 Save BIG on all your Swap.Hive / Hive needs with HivePay:
Vote for our Witness Node (clicktrackprofit) On..
Hive:
https://peakd.com/me/witnesses
https://wallet.hive.blog/~witnesses
Hive-Engine:
https://tribaldex.com/witnesses (clicktrackprofit)
Posted Using LeoFinance Beta
---
---