Look What Splinterlands Has Done To Me...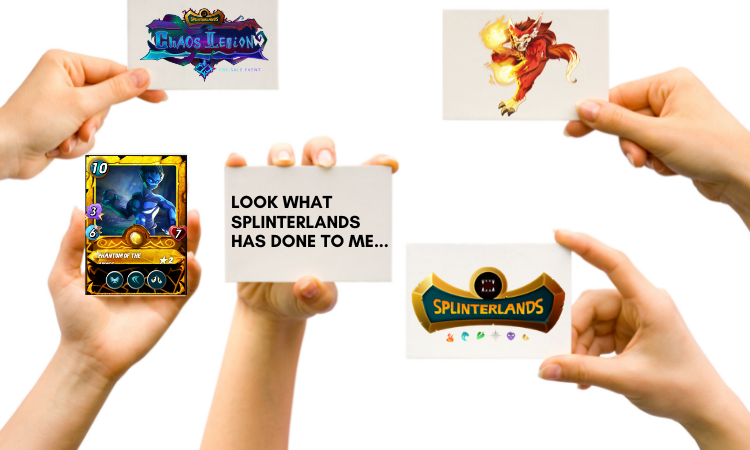 I've always maintained that I finally 'got' #Splinterlands when I understood the collectibility of the cards in the game.
Up until then, I had never played a card game in my life. The concept of 'playing a card' and building ones deck was foreign to me. Let's just say, Magic The Gathering was so off my radar it wasn't funny...
However, I did understand these key aspects to the game and eco-system:
There are only a limited amount of each card!

Opening packs is addictive!
With those bits of information firmly planted into my mind, I started buying Untamed packs on the market around this time last year. The thrill of opening a pack and revealing a 'legendary card' was something I quickly became hooked on...But remember, I still had no idea what a legendary card even meant...I just knew they were super rare and in limited quantities.
It tapped into my childhood and the thrill of collecting basketball, hockey and baseball cards. Searching for that elusive card that would complete my deck. And when times got tough and I couldn't find the card, I would jump on my bike and head down to the local collectibles store to barter with the shop owner to finally get it into my possession...
It's why I'm so excited about Chaos Legion!
I know a lot of people look at it as an investment, buying the packs and holding onto them for when the market dries up. And I might do a bit of that, but for me...It's the thrill of the chase!
In the packs I buy...Will I reveal a gold foil legendary or two?
My wife just rolls her eyes at me when I'm soaking up as much @splinterlands content as possible.
I'm always watching for new content by @bulldog1205 and @infidel1258 , poking around Splintertalk for the latest 'investment strategy' posts and all in all, having a blast in the process.
But it's also trickled down into other aspects of my life, and I think you might get a kick out of what I'm about to share...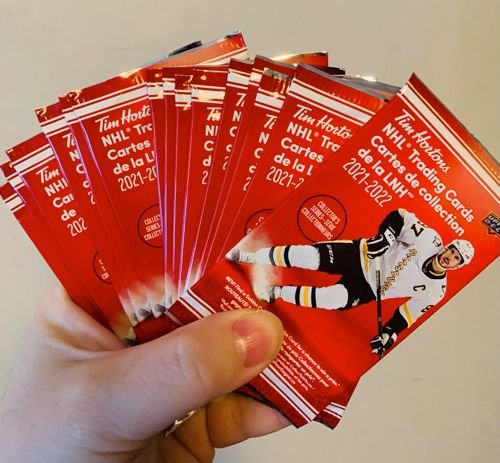 I'm back to buying and collecting sports cards now too LOL
Living in Canada, we're used to the 'hockey season' in the Great White North. And with that, comes a Canadian tradition of sorts. Our famous coffee franchise Tim Horton's, usually does some kind of collectible promotion and this year they've gone back to....You guessed it...Hockey cards!
Here's the funny thing, I'm not even a huge hockey fan but the 'addiction' of opening packs and seeing if I can find one of those super rare cards has now become a little bit of a hobby for me LOL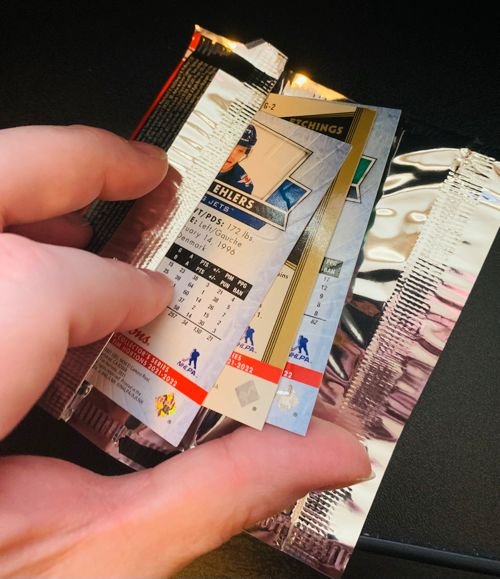 For around $1 (with the purchase of a fantastic Tim Horton's coffee of course lol) I get a pack of 3 cards.
And ta-da, you guessed it, I absolutely love the thrill of the chase even if it's a physical card and not our glorious NFT versions on Splinterlands.
So much so that I've even purchased the storage binder to house all the cards I've ben collecting LOL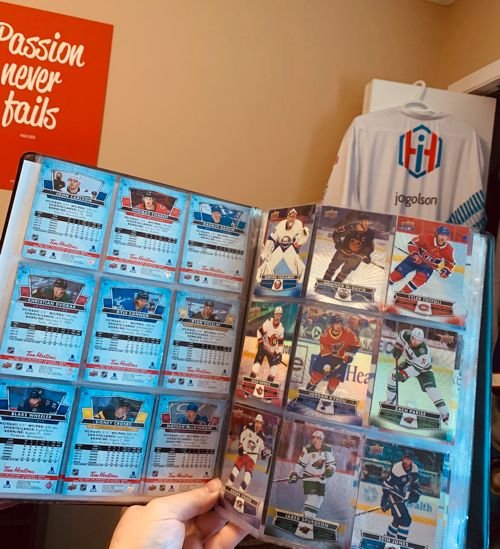 It's so much fun and it really does bring me back to my childhood!
Are these cards worth much? Nah, I doubt it. And even the most rare cards they are printing are peanuts compared to that Prince Julian card that just sold for $50,000 here on Splinterlands LOL
However, it makes you wonder....What kind of market would there be for a physical version of the cards in this game?
I know the company that owns Splinterlands itself has stated in the past they have no intention of getting into the print business as they are a digital company however I know how much I treasure these little babies I've got as well...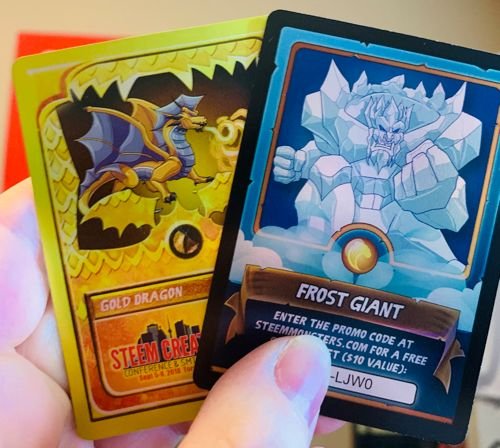 Hey, one could wish and dream :)
Until then....
I'm looking forward to opening up a bunch of Chaos Legion packs and chasing after those gold foil legendaries ;)
---
Vote for our Witness Node (clicktrackprofit) On..
Hive:
https://peakd.com/me/witnesses
https://wallet.hive.blog/~witnesses
Hive-Engine:
https://tribaldex.com/witnesses (clicktrackprofit)
---
---