My New Account For Splinterlands Content Because...I'm Addicted!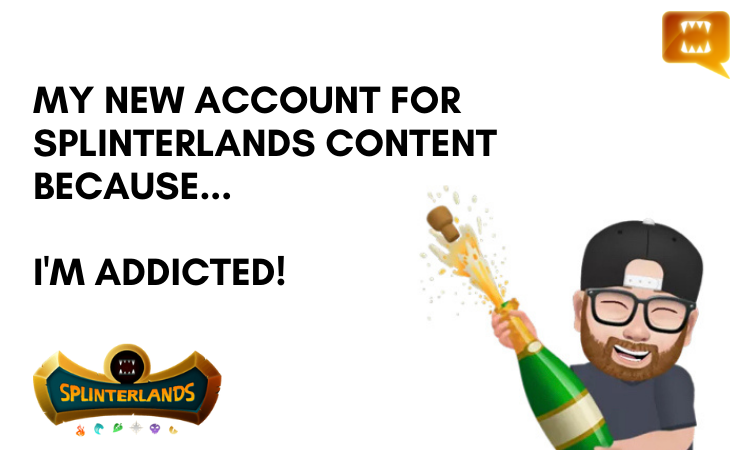 I have a confession...
I'm addicted to Splinterlands!
Shocker, I know!
The entire concept of DEC, SPS, and heck even SPT has changed the way I approach crypto forever. And yeah, I've written a lot about this current addiction in previous posts but recently I decided to take it to another level!
Introducing my brand new Splinterlands account - @jonnycoin
Why the HECK would I do this?
Honestly, because I dream about this game most days and nights lol But also because it allows me to focus exclusively on it. I can stream live on Vimm (which I did earlier tonight) but also, allows me to create @splinterlands specific content for...
Urgh, wait for it!
Traditional social media...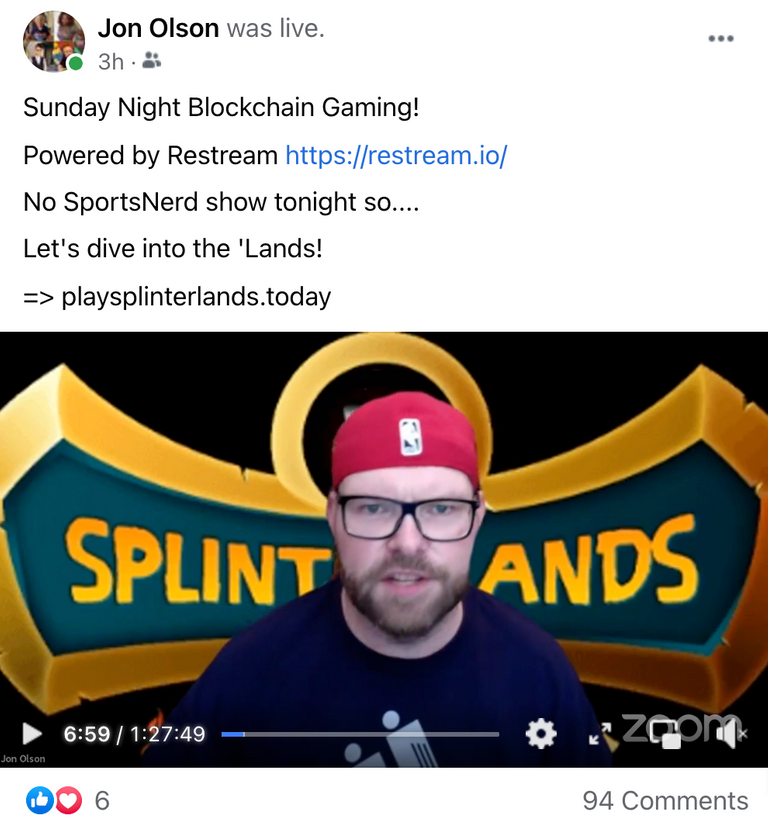 Earlier tonight, I 'restreamed' my Vimm content to Facebook and attracted a bunch of my off chain friends to the game. I have been answering questions all night about Splinterlands and people seem to be really excited about what this whole 'GameFi' and #Play2Earn model can bring to every day people!
I feel like I can still talk about Splinterlands on this account, but I really want to focus on the live streaming and bringing people to the blockchain via reaching out on traditional social media as well.
I'm no Twitch streamer, but have a bunch of friends on Facebook that are very interested in blockchain and Splinterlands is right up their alley.
Plus, I can stream on @vimm too, which will be my go-to streaming service because...But there is nothing stopping me from even doing a restream to Twitch to again, bring more awareness to Splinterlands.
And here's the best part, it won't be limited to streaming the game...
I plan to do detailed tutorials about the 'gamefi' side of things, the investing in cards, how to maximize your SPS air drop and strategies I've been learning (most definitely not mastering lol) along my journey.
I'll be honest, this has ben a small dream of mine for so many years! My gaming buddies and I have always said...We'd love to make a living off of gaming. Now it looks like we can! It's a passion and the more I mess around with the GAME side of Splinterlands, the more I'm falling in love with it.
Every entrepreneurial part of my body is telling me...This is the future of gaming! And I can't help but think, we're all at the beginning of this incredible journey together!
Hope you guys give my new account @jonnycoin a follow and catch me when I do these live streams throughout the week.
Appreciate ya'!!!!
---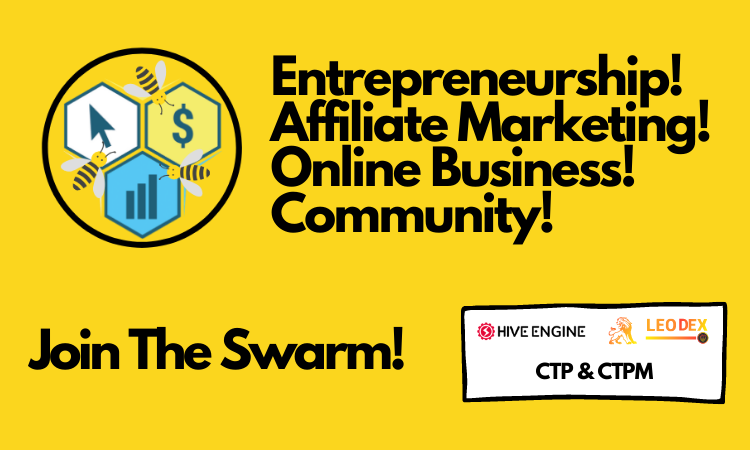 Our Token:
https://hive-engine.com/?p=market&t=CTP
Our Miner:
https://hive-engine.com/?p=market&t=CTPM
Vote for our Witness Node (clicktrackprofit) On..
Hive:
https://peakd.com/me/witnesses
https://wallet.hive.blog/~witnesses
Hive-Engine:
https://tribaldex.com/witnesses (clicktrackprofit)
---
---