#MyHiveGoals - Another Epic Week On The Blockchain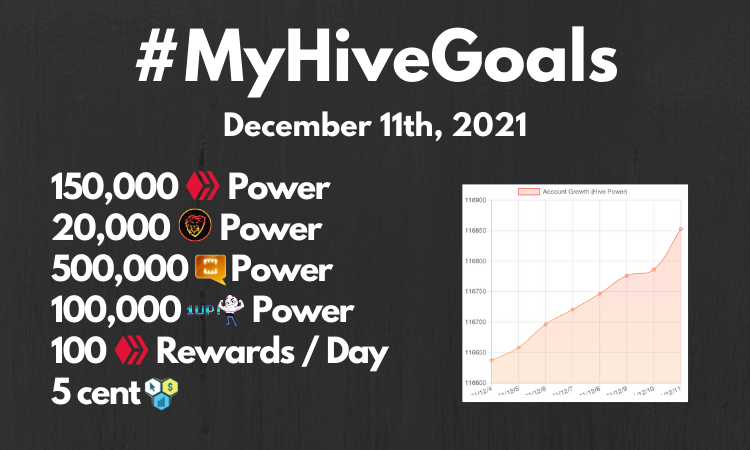 This crazy journey of mine has been a blast so far!
Like I mentioned last week, I hit my 4th anniversary on Hive and continue to show up every day and do my best to add value to the community.
I take that pretty seriously. I know it's easy to just say 'I try to add value' but for me it's become sort of my life's mission. Every day, moving towards my goals and sharing with others the steps I have take so far.
Lots of trials, lots of pitfalls...But hopefully people learn from those mistakes I've made and the successes I've shared.
If these posts do help your journey, I feel like that's the biggest reward one could ask for!
Thank you for sharing this journey with me!
150,000 Hive Power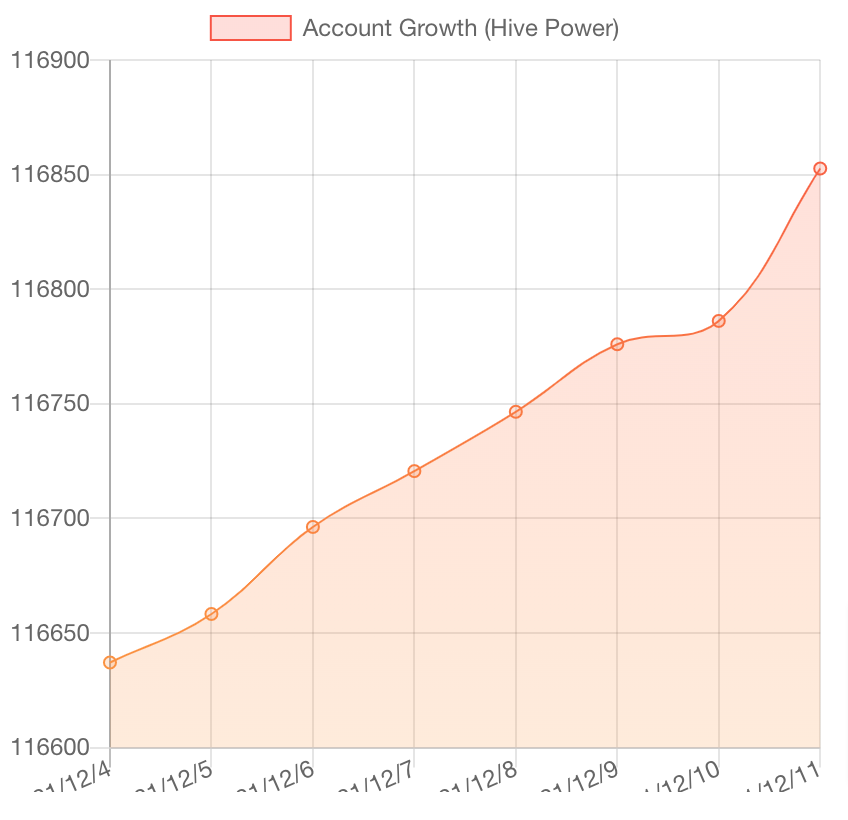 The steady stream of accumulation is going strong...
The only problem with the recent price boom in Hive is...Well...Less Hive from our daily engagement and creating.
150,000 - 116,852.62 = 33,147.38 left to go
Not to worry, I have no plans on slowly down :)
20,000 LEO, 500,000 SPT & 100,000 ONEUP

Look. At. That!
20,000 - 19,205.61 = 794.39 left to go
Wow! Less than 800 LEO left to go until we hit this goal. I'm pretty excited about that :)

Chaos Legion took over the blockchain last week and excitement is at an all time high. Of course, that just meant for me...More SPT!
500,000 - 420,099.28 = 79,990.72 left to go
Excited to see this goal slowly shrink! It'll be a challenge to hit 500k by the end of the year but hey...Stranger things have happened!

I don't think we will be hitting this goal in 2021...
100,000 - 54,250.33 = 45,749.67 left to go
Still stacking 1UP but will have to target this goal in 2022...
Dollar Cost Average Into Hive Engine Projects
5 INDEX
1 BRO
1 UTOPIS
And after this week's buys I'm at....
11,705 @he-index
890.96 @brofund
508.85 @utopis
The price of Hive goes up, but I'm still focused on growing my stacks of the income tokens on Hive Engine :)
100 Hive Per Day In Rewards
What I was thinking would happen last week, I'm sure took place this week!
But regardless, let's take a look;
24.64 Rewards from Creating
17.86 Rewards from Curating
14 Rewards from Misc.
Total rewards = 56.50 per day
Yup, less Hive than last week lol About 30 less in fact but again that's because as the price of Hive rises, each token is worth more.
So that means, less Hive being dished out.
Not too worried though because, if I'm up 1 Hive a day...I consider that a win!
5 Cent CTP Token
Let's take a look at the price of the CTP Token...

Ooooh...So close :)
We'll see how the markets treat the good ol' CTP token this week!
---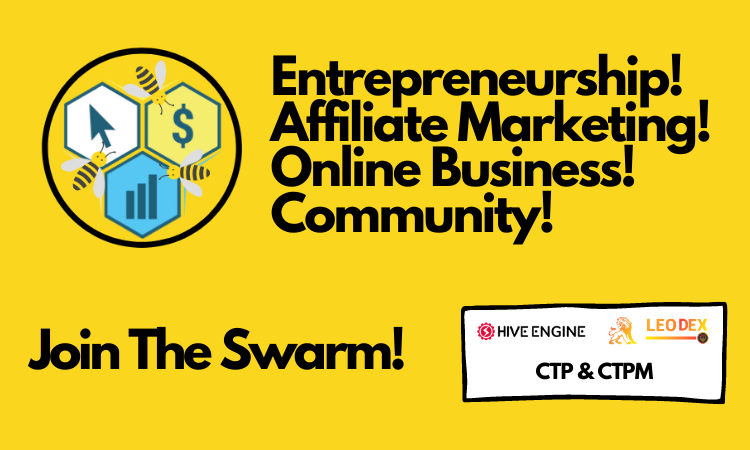 Save BIG on all your Swap.Hive / Hive needs with HivePay:
Vote for our Witness Node (clicktrackprofit) On..
Hive:
https://peakd.com/me/witnesses
https://wallet.hive.blog/~witnesses
Hive-Engine:
https://tribaldex.com/witnesses (clicktrackprofit)
Posted Using LeoFinance Beta
---
---