#MyHiveGoals - Another One Bites The Dust!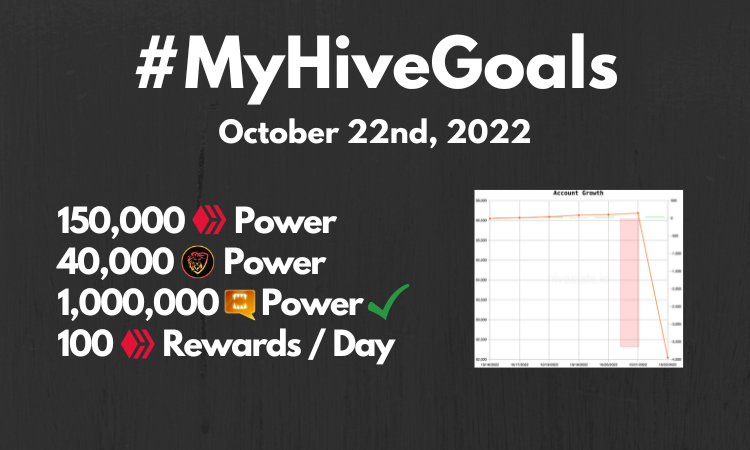 The joys of doing these posts each and every week sure do make up for any 'bad weeks' I may have...
Sure, we had another powerdown week, but that's been stopped and after I did that I hit quite a little milestone that I've been working on since earlier this year....

I hit my 1 million SPT goal this past week and while there are a few goals I won't be hitting on January 1st, I've accomplished 2 big ones this year...
First was hitting 30k LEO and now 1 million SPT!
The power of sticking to your goals is evident and I'm so grateful for hitting this target. Now we just need to hope #Splinterlands puts some more use case into their blogging community lol
Let's see how the rest of the week went...
150,000 Hive Power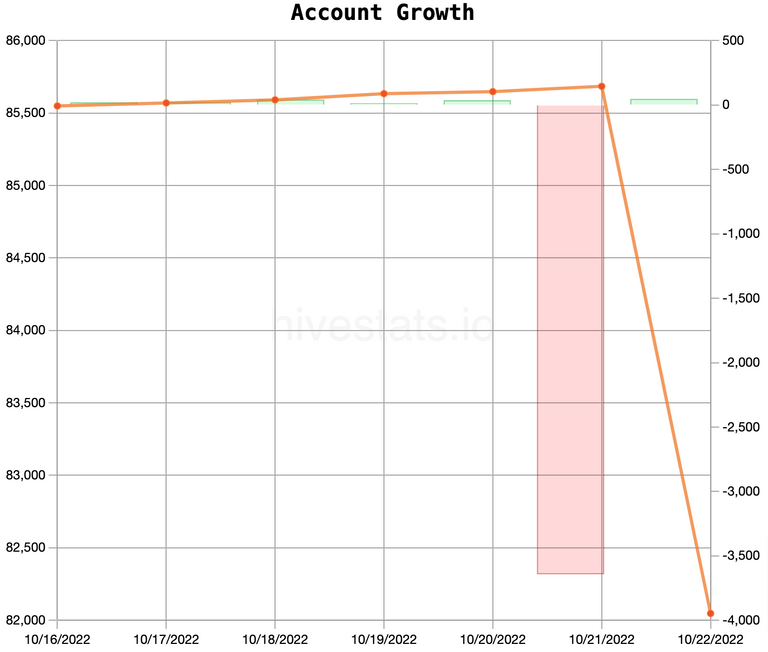 I really...Really....REALLY hope this is the last power down for the next few years lol
150,000 - 82,094.798 = 67,905.21 left to go
We're down big since the beginning of the year but hey, there's only growth ahead in my plans :)
40,000 LEO & 1,000,000 SPT

Another week, and another 7 days closer to my LEO goals!
40,000 - 35,352.78 = 4,647.22 left to go
Not sure if I'll hit my 40k goal by the end of the year, but heck...We'll be close!

And there we go!
1,000,000 SPT Goal Reached!
Moving forward, I plan to do a lot more curating on the Splintertalk platform, but I'll be slowing down on the buying of SPT from the markets. Hope to see some amazing things come from this project....It's one of my 'big bets' lol
Dollar Cost Average Into Hive Engine Projects
More liquidity into the pools!
More INDEX because when people sell, I'm buying LOL
89.412 SPS/SWAP.HIVE (shares in pool)
15.19 VOUCHER/SWAP.HIVE (shares in pool)
313 INDEX
And after this week's buys I'm at....
827.883 SPS/SWAP.HIVE
68.931 VOUCHER/SWAP.HIVE
13,536 @he-index
Real big week for INDEX and the SPS pool....VOUCHER pool wasn't a big jump but still added some shares to the pool!
100 Hive / Day Rewards
Just a quick glance before I even did the calculations and I think last week was epic! Let's see what the numbers looked like...
35.73 Rewards from Creating
9.24 Rewards from Curating
14 Rewards from Misc.
Total rewards = 58.97 per day
Pretty happy to see those creation rewards get a big boost, but curation took a hit. Just means I need to get out there and upvote more stuff but then again, the power down hurts those numbers as well.
Let's see how the next 7 days go on the most remarkable blockchain online :)
---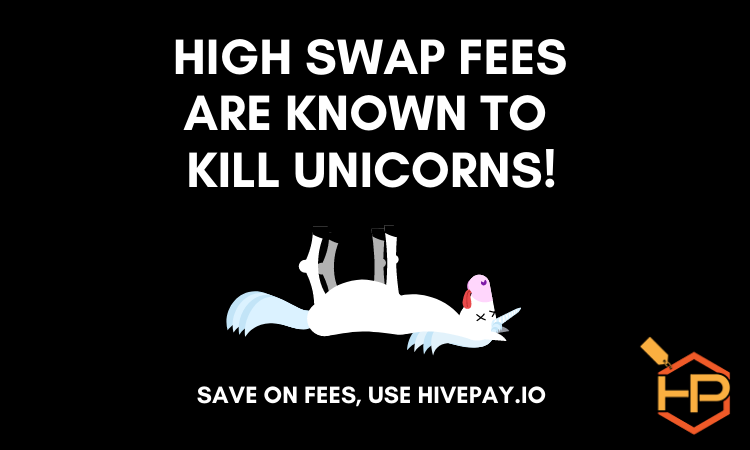 Save BIG on all your Swap.Hive / Hive needs with HivePay:
Vote for our Witness Node (clicktrackprofit) On..
Hive:
https://peakd.com/me/witnesses
https://wallet.hive.blog/~witnesses
Gift and tip CTP tokens to awesome content creators using the brand new @CTPtips Bot!
Stake CTP and use the prompt !CTP to gift tokens to your favorite creators!
---
---