#MyHiveGoals - Build The Passive, By Being Active!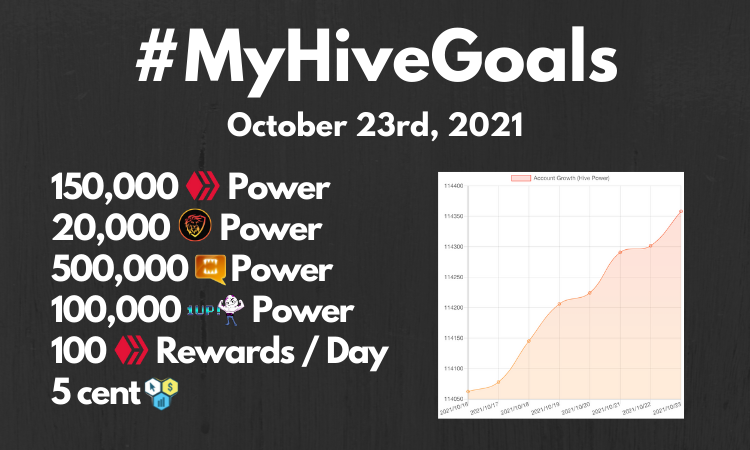 I've been in the online marketing and affiliate marketing space for decades.
And the one thing that all the 'gurus' preach is how important it is to build passive income streams.
Problem...
They usually pitch some 'all you have to buy is this' product or service that they claim will create passive income streams overnight.
Welp, it doesn't work that way!
In fact, I would argue the trick to building any kind of business online is to ACTIVELY build the income streams that down the road turn into passive ones.
And that's what we have right here on Hive.
My 'Hive Goals' are to constantly be active here on the chain so that one day, I can live off the efforts I'm putting in today...
This weekly feature is documentation of my journey towards that goal :)
Thanks for hanging out and seeing how I did over the past 7 days!
150,000 Hive Power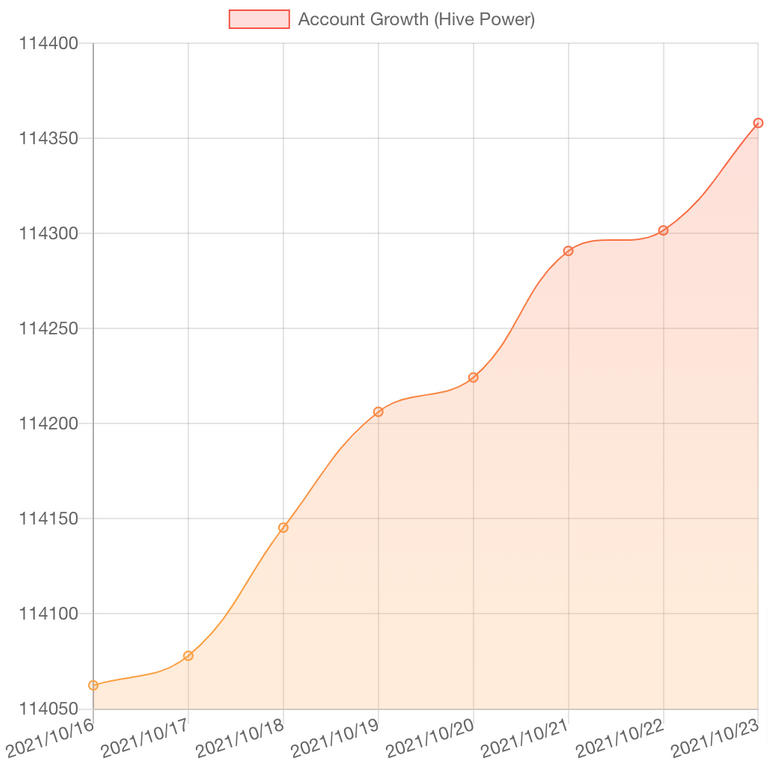 This past week was pretty awesome :)
Lots of great rewards from my post (active) and it translated into some healthy powering up of my Hive Power!
150,000 - 114,358.02 = 35,641.98 left to go
Approaching the 35k target...Things are progressing nicely!
20,000 LEO, 300,000 SPT & 100,000 ONEUP

Something tells me, LEO is about to boom!
And I'm here for it ;)
20,000 - 16,738.16 = 3,261.84 left to go
Those 5000 delegated LEO are working out great, LeoFi has become my trusted delegation tool going forward!

Goal...Smashed!!
So now it's time to raise the stakes...
500,000 - 318,515.10 = 181,484.9 left to go
My SPT accumulation journey is on full tilt! I'm dollar cost averaging into the token every day plus trying my best to produce quality content on the @jonnycoin account.
So far, it's been a BLAST!!!

And the journey to 100k ONEUP is going great as well :)
100,000 - 41,000.33 = 58,999.67 left to go
We've been having a blast helping to build this community and if you are commenting on the front end, expect some nice votes for those comments from the @engage1up account managed by yours truly!
Dollar Cost Average Into Hive Engine Projects
25 INDEX
1 BRO
1 UTOPIS
And after this week's buys I'm at....
10954 @he-index
882.63 @brofund
489.77 @utopis
These will always be my sneaky play into building multiple passive income streams. And while I'm not retiring off them yet, every week I continue to stack...
We'll see where it takes me in a few years!!

Added some more liquidity to the @hive.pizza pool this week as well. Up to 167 shares :)
100 Hive Per Day In Rewards
Another awesome week, I can just feel it!!!
48.38 Rewards from Creating
17.70 Rewards from Curating
0.861 Rewards from @dlease
13 Rewards from Misc.
Total rewards = 79.94 per day
So close to 80 Hive per day from my active and passive actions on the chain...
As I continue to grow my account, hopefully this gets closer to the 100 per day target I set :)
5 Cent CTP Token
Let's take a look at the price of the CTP Token...

Nice :)
Not the biggest jump in CTP but heck, it's always good to see it bump up every week.
---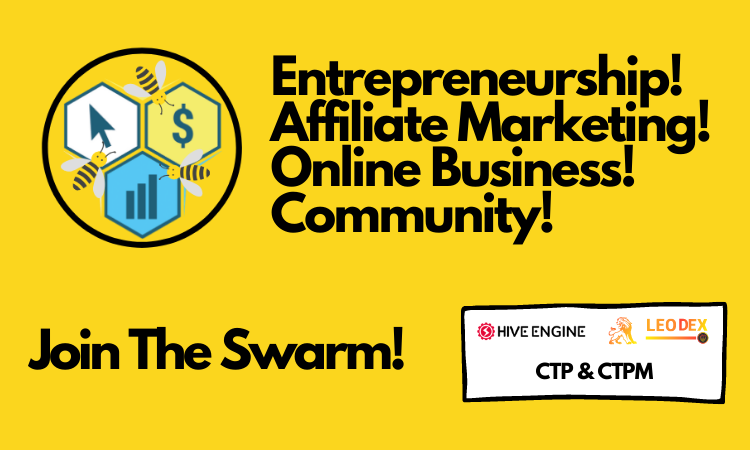 Vote for our Witness Node (clicktrackprofit) On..
Hive:
https://peakd.com/me/witnesses
https://wallet.hive.blog/~witnesses
Hive-Engine:
https://tribaldex.com/witnesses (clicktrackprofit)
---
---