#MyHiveGoals - Grow Your Stake Now, You'll Be Glad You Do!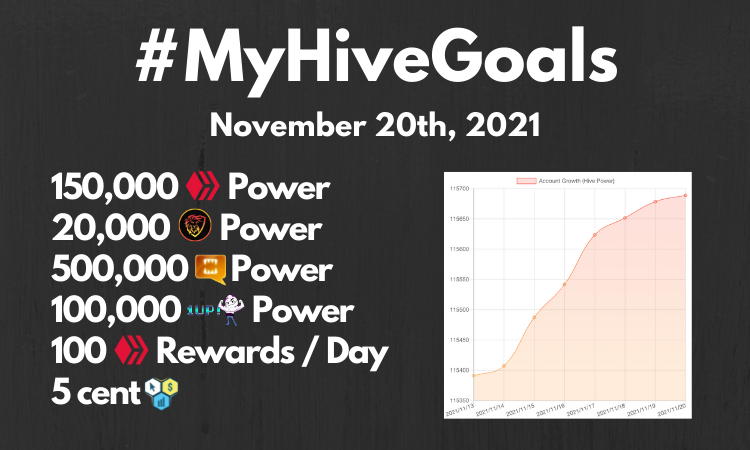 Something I've noticed which I'm sure the rest of the community is well aware of as well...
Crypto people LOVE price!
When a certain token or project starts doing well, it attracts attention and people FOMO into it. Case in point, we're seeing Hive and projects within this ecosystem really shine and you know what that means...
The 'I've never left Hive' people will start showing up again!
They won't be alone either, with all those 'dedicated' individuals you'll see an influx of people poking around for the first time and trying their hand at this crazy DPOS stuff...
So here's my 'non financial advice...advice' LOL
Keep stacking!!
Power this stuff up, get engaged with the community and make a name for yourself NOW....Because I have a feeling (and have had it for some time now) but the masses are coming...And it will be harder to not only stack more tokens but also stick out from the noise.
Don't ever stop stacking!!
150,000 Hive Power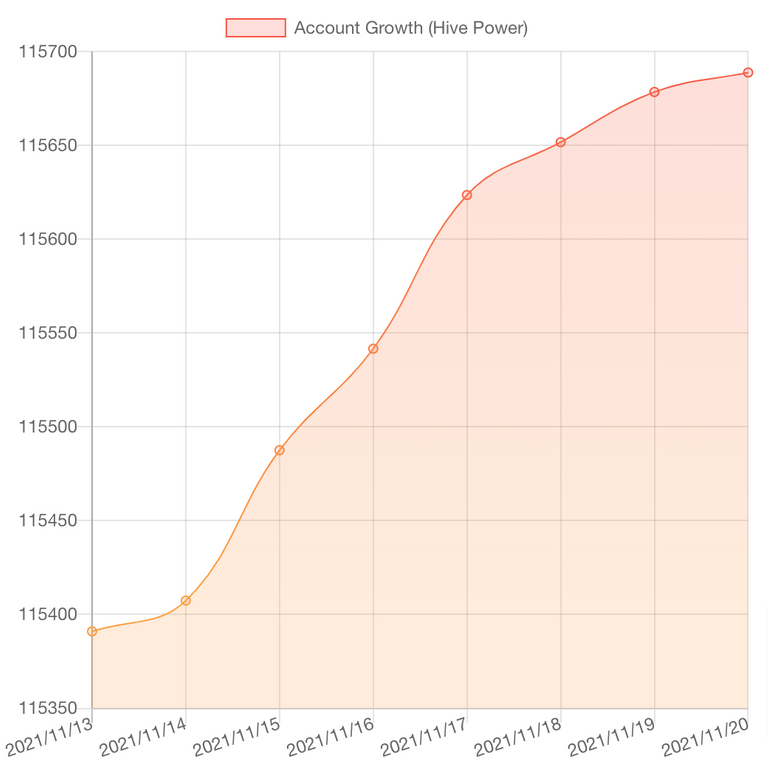 Had a good start and middle of the week, but seemed to tail off a bit. Regardless, still STACKING!
150,000 - 115,688.72 = 34,311.28 left to go
With the price of Hive, it's getting tough to accumulate from purchasing. Don't you all wish we bough more at 50 cents? lol
20,000 LEO, 500,000 SPT & 100,000 ONEUP

Another solid week on LEO!
20,000 - 17,869.51 = 2,130.49 left to go
We're getting closer to that 2,000 milestone left to go. That's pretty exciting and hopefully we'll hit 20k before the end of the year...

The price of SPT dipped quite a bit this week, so that just meant me accumulating more of it LOL
500,000 - 383,575.75 = 116,424.25 left to go
That's a target I'm going to hit no matter what! And with Chaos Legion coming very soon, it's going to be an epic few weeks on #Splinterlands

The NFT community is starting to really take shape on Hive and ONEUP is leading the charge for community content!
100,000 - 49,250.33 = 50,749.67 left to go
This is going to be an uphill battle, but we're still stacking and growing the account!
Dollar Cost Average Into Hive Engine Projects
25 INDEX
1 BRO
1 UTOPIS
And after this week's buys I'm at....
11,649 @he-index
887.40 @brofund
500.15 @utopis
Nothing better than stacking these Hive Engine income tokens and letting them do their thing ;)
Passive income is a beautiful thing!
Speaking of which I added to the @hive.pizza pool this week, bringing my total shares to 183.68
100 Hive Per Day In Rewards
A little bit of a slower week I'm sure, but still...great totals across the board!
35.94 Rewards from Creating
18.50 Rewards from Curating
14 Rewards from Misc.
Total rewards = 68.44 per day
One mission, and one mission only....
Accumulation by adding value :)
5 Cent CTP Token
Let's take a look at the price of the CTP Token...

Steady volume on CTP this week, plus the announcements on @ctptalk have seemed to help the price of CTP stay around 2 and a half cents per token. I like it :)
---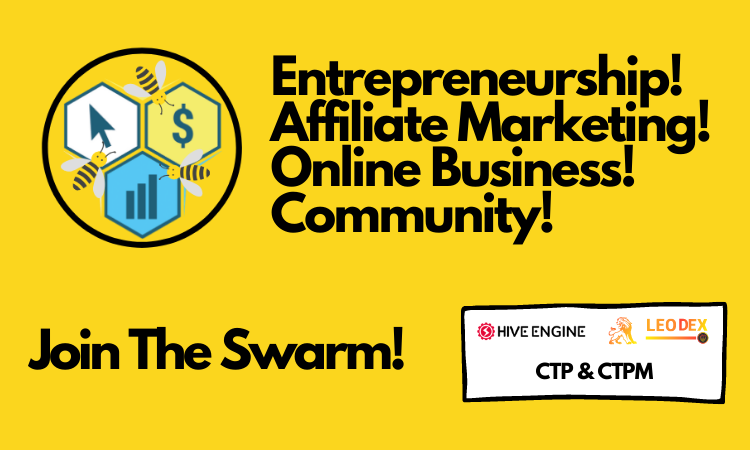 Save BIG on all your Swap.Hive / Hive needs with HivePay:
Vote for our Witness Node (clicktrackprofit) On..
Hive:
https://peakd.com/me/witnesses
https://wallet.hive.blog/~witnesses
Hive-Engine:
https://tribaldex.com/witnesses (clicktrackprofit)
---
---