#MyHiveGoals - HiveFest Weekend Just Cemented My Addiction....Even More!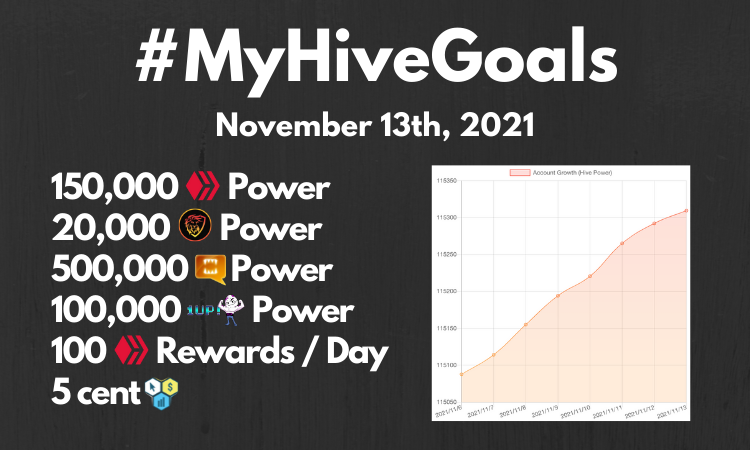 What a weekend huh?
Nothing better than HiveFest!
Learning about all the amazing projects on chain and getting to chit chat with your fellow blockchain community members. It's such a win.
And of course, the talk of the weekend has been... #HivePunks
As if we couldn't get any more bullish about Hive?
I know it cemented my addiction even more....
It's been a great 7 days, let's see how we ended up after this past week on the chain :)
150,000 Hive Power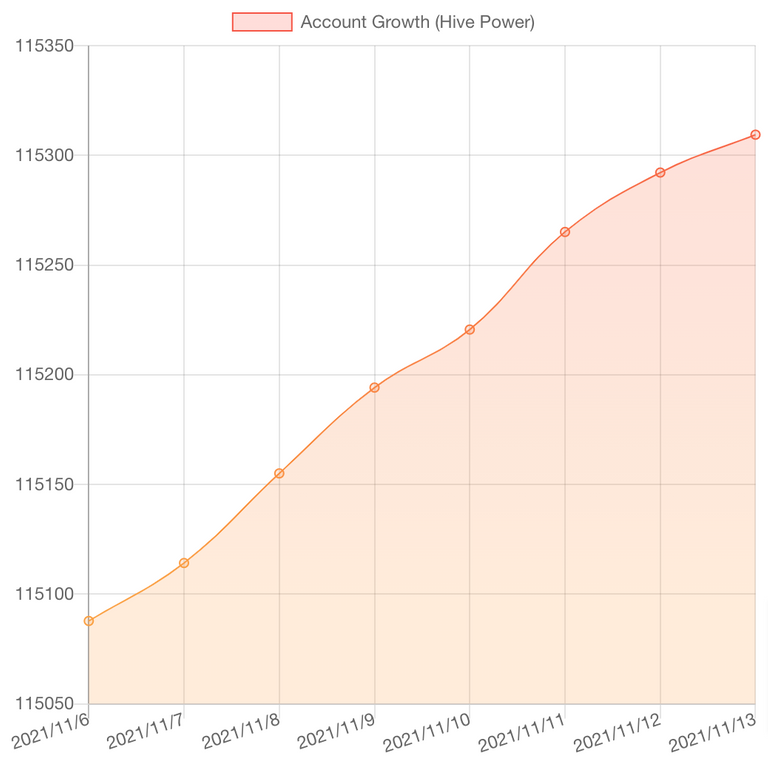 Another great week of nothing but...Accumulation!
Love seeing this chart just grow every single week...
150,000 - 115,309.38 = 34,690.62 left to go
Chipping away, every single day!!
20,000 LEO, 500,000 SPT & 100,000 ONEUP
And not to be outdone, but the LEO accumulation has been going great as well lately!
20,000 - 17,500.53 = 2,499.47 let to go
I really need to push this over the next month and a bit if I wanna hit this goal by Jan. 1st!

The journey continues!! And what an epic journey it's been...
500,000 - 361,035.03 = 138,964.97 left to go
SPT has become a passion of mine over the past few months, and I'm still adding a minimum of 1000 SPT a day from my buys....We'll need to spice it up a bit if I plan to hit 500k!

As more tokens get distributed, the target of 100k ONEUP is becoming a challenge...
100,000 - 47,250.33 = 52,749.67 left to go
Stacking this token though, is becoming a no brainer...Especially with all the recent #HivePunks hype in NFT land ;)
But I'm biased lol
Dollar Cost Average Into Hive Engine Projects
25 INDEX
1 BRO
1 UTOPIS
And after this week's buys I'm at....
11,529 @he-index
886.26 @brofund
497.39 @utopis
Didn't add any shares to the @hive.pizza pool this week, so we're still at 172 for the total!
100 Hive Per Day In Rewards
A little bit of a slower week I'm sure, but still...great totals across the board!
30.00 Rewards from Creating
17.86 Rewards from Curating
14 Rewards from Misc.
Total rewards = 61.86 per day
We're trending the wrong way lol
Time to step it up and add more value to the chain :)
5 Cent CTP Token
Let's take a look at the price of the CTP Token...

A little bump this week in price, but more importantly...nice volume every day of the week :)
We'll take it!!!
---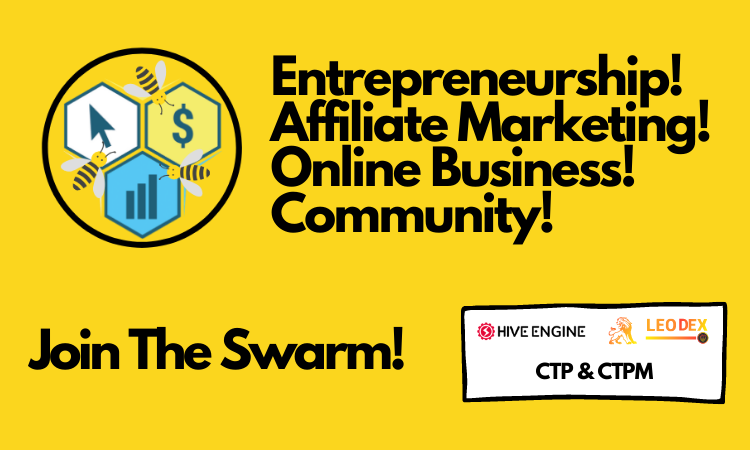 Vote for our Witness Node (clicktrackprofit) On..
Hive:
https://peakd.com/me/witnesses
https://wallet.hive.blog/~witnesses
Hive-Engine:
https://tribaldex.com/witnesses (clicktrackprofit)
---
---