#MyHiveGoals - I Love True Web3!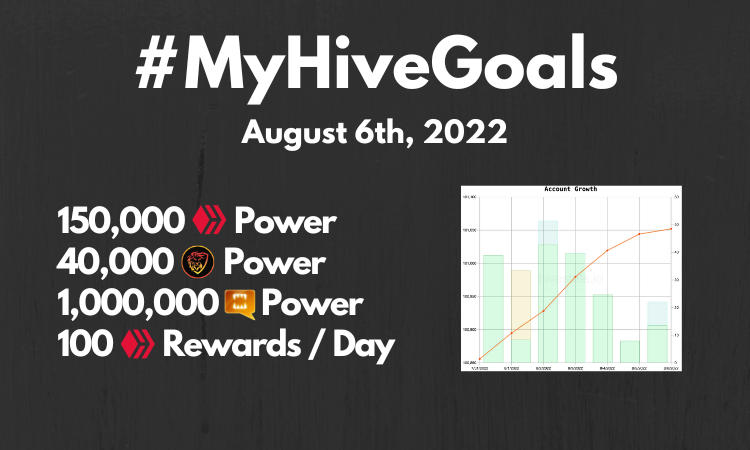 Hype, hype, hype!
There's nothing worse than reading the 'crypto influencers' on Twitter yap about web 3 this, and web 3 that...
They love claiming about how forward thinking they are, so quick to adopt new technology, however have you noticed something....They rarely practice what they preach.
That's why I love this blockchain!
Sure, we may not have the reach of some of these influencers but you know what we do...We actually live this stuff!
The launch of Threads by @LeoFinance last week really got me excited about the future as if I wasn't already....But what I believe will be created here in the future...
Is true Web3 influencers...Right here on Hive!
We're seeing it...You just need to look around!
From #Splinterlands gaming to content creators on 3speak! We're just scratching the surface....
This is why I'm so bullish on Hive. And all the amazing projects being built on it.
150,000 Hive Power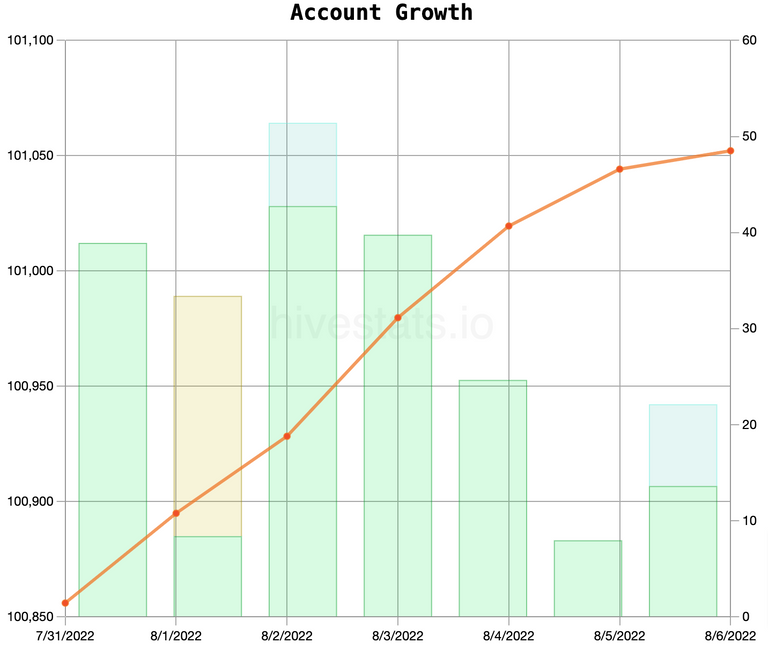 Ahhh that's more like it!
Nice curve upwards...It's been missed for sure :)
150,000 - 101,074.24 = 48,925.76 left to go
The climb back up has begun...Let's hope there's no more 'life emergencies' in the following weeks / months lol
40,000 LEO & 1,000,000 SPT

What a week for LEO!
Threads has really captured the imagination of the blockchain and I'm so happy for every Lion that's held throughout the past few years.
40,000 - 32,645.37 = 7,354.63 left to go
Big things coming!

The Splinterlands addiction shows no signs of slowing down!
In fact, it's just getting worse and worse for me and I love every second of it lol
1,000,000 - 854,656.4 = 145,343.60 left to go
My newest FOMO is the upcoming #Splinterfest event...Crossing my fingers I can get to Vegas for it
Dollar Cost Average Into Hive Engine Projects
I didn't go crazy this week, just my regular buys...
20 INDEX
10 WORKERBEE
And after this week's buys I'm at....
12,185 @he-index
6245 WORKERBEE
Slow and steady will always be my approach to these, however if the prices of them go south..I might dive in and buy even more than normal lol
So much for dollar cost averaging....
100 Hive / Day Rewards
I'm pretty sure I took a hit last week, and I know I might be down next week too because of my little trip to the hospital last Monday. Regardless, let's see how we did...
31.12 Rewards from Creating
12.19 Rewards from Curating
14 Rewards from Misc.
Total rewards = 57.31 per day
A little lower, but the journey continues. Every day I get 1 Hive from my efforts...I'm happy :)
---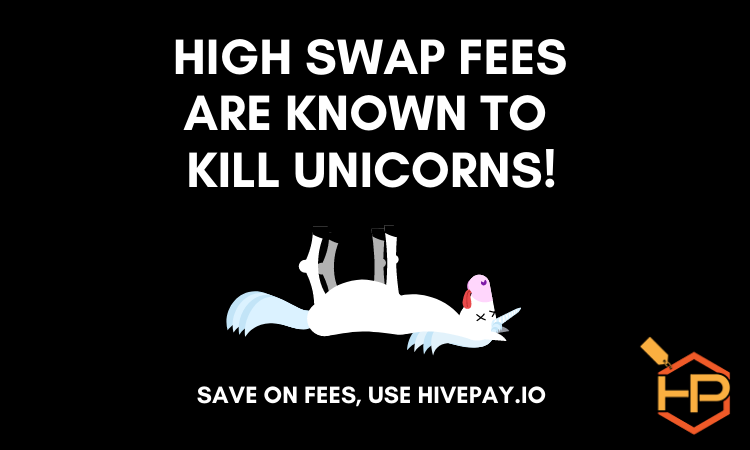 Save BIG on all your Swap.Hive / Hive needs with HivePay:
Vote for our Witness Node (clicktrackprofit) On..
Hive:
https://peakd.com/me/witnesses
https://wallet.hive.blog/~witnesses
Gift and tip CTP tokens to awesome content creators using the brand new @CTPtips Bot!
Stake CTP and use the prompt !CTP to gift tokens to your favorite creators!
---
---