#MyHiveGoals - It All Adds Up...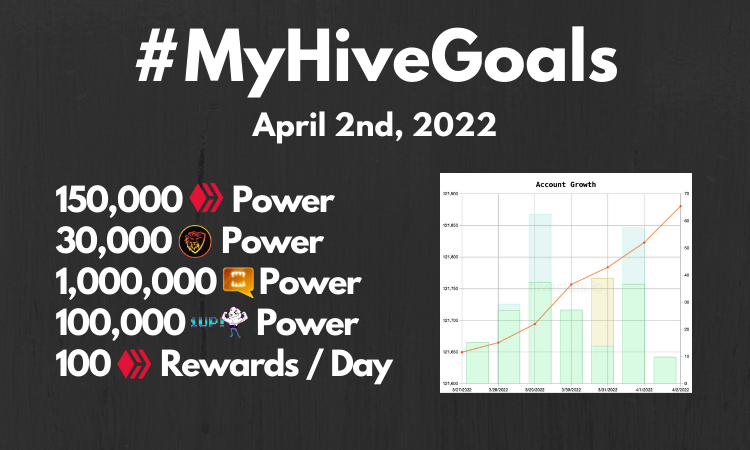 Putting effort into anything online is a gamble, especially with this crypto stuff!
We might believe that a new token is going to moon shot, so we invest our time, energy and income into it...Only to have it fall flat on it's face in a month or so...
Sure, there are big wins in the crypto world, but generally...There are no guarantees!
That's why I love my journey here on Hive.
Every single thing I'm doing here on the blockchain, adds up! The effort I put into my posts. The curation. The engagement. The projects I'm building...Everything adds up!
To me, this isn't a gamble because I can use this chain each and every day WHILE investing in my future. I win every day for a potential massive payout in the years to come. This isn't gambling...It's investing my 'efforts' wisely.
We speak about this a lot on all my live streams each week...You build here, and the trickle down effect is on full display. No gambling. No need to play the markets. Just show up every day, and put in the effort...
And at the end of this journey I'm pretty sure we will all look back and say...It was worth it!
Let's see how we did this week....
150,000 Hive Power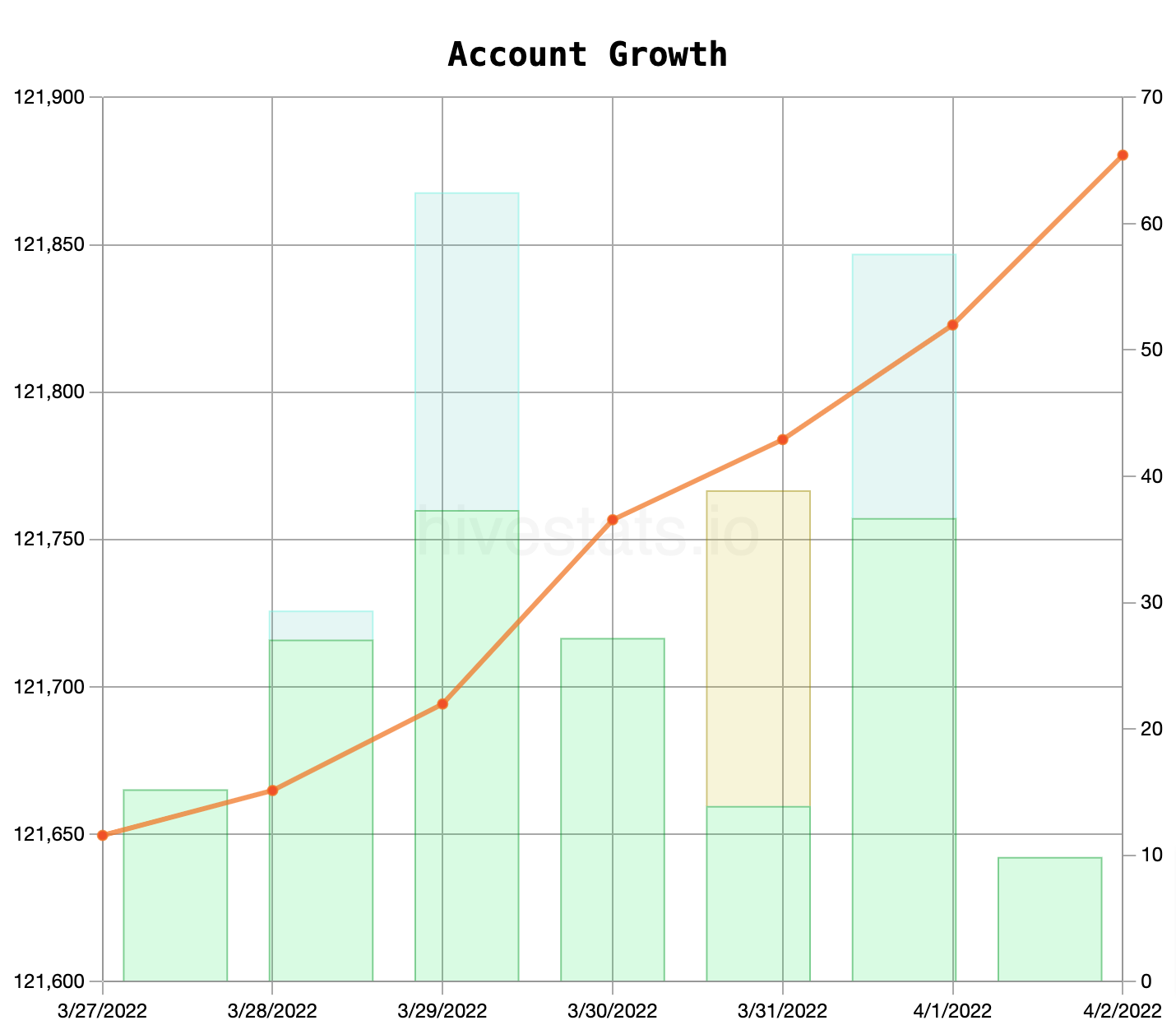 This was a great week! I'm not sure I'll be closer to my 100 Hive / day goal but regardless, this week just felt good on the chain :)
150,000 - 121,890.24 = 28,109.76 left to go
Chipping away and at the current rate I'll still need over 720 Hive Power a week to hit my goal. Welp....lol We keep building :)
30,000 LEO, 1,000,000 SPT & 100,000 ONEUP

The LEO journey has been getting a little bit slower because I've been taking a good amount of the LEO I'm earning every day and putting it into CUB and PolyCUB...What can I say, I love the projects lol
30,000 - 25,836.30 = 4,163.70 left to go
With only a few weeks left in the PolyCub air drop, I'm sure I'll start focusing much more on building LEO back up!
The Splinterlands journey is always an adventure. And accumulating SPT has become quite a passion of mine each and every week!
1,000,000 - 641,456.4 = 358,543.60 left to go
Price of SPT took a big jump last week, so I wasn't able to grab as much as I usually do. Hopefully things start selling off this week so I can stack some more!
The NFT Studios team is living the best life right now down in Miami for some crazy NFT conference. Which means, great things I'm sure down the road for their little community on hive and the ONEUP token!
100,000 - 70,000 = 30,000 left to go
We hit a nice little milestone this week!
Dollar Cost Average Into Hive Engine Projects
The grind for the income tokens continues...
5 INDEX
5 WORKERBEE
And after this week's buys I'm at....
11,550 @he-index
5910 WORKERBEE
These things are like well oiled machines. Never failing, always producing! I might even splurge a bit this week and grab some extra tokens if the prices dip...
Another 7 days on the blockchain! Let's see how we did:
27.69 Rewards from Creating
13.34 Rewards from Curating
14 Rewards from Misc.
Total rewards = 55.03 per day
A little bump from last week but nothing too crazy. I'm still very far off from my goal and looking at the fact I'll need over 700 Hive tokens a week each week for the rest of the year to hit my goals...
Who cares lol!!!!!!!!
I'm still showing up and will continue to because, this may not be a gamble...But dang, it's pretty much the most fun I've had building anything...Ever!
---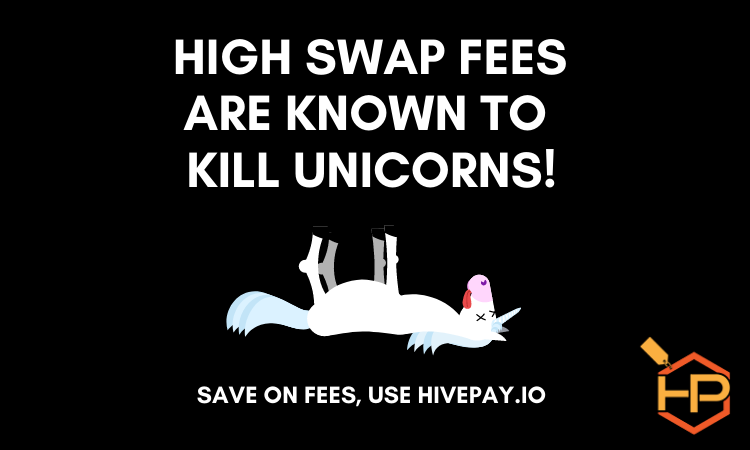 Save BIG on all your Swap.Hive / Hive needs with HivePay:
Vote for our Witness Node (clicktrackprofit) On..
Hive:
https://peakd.com/me/witnesses
https://wallet.hive.blog/~witnesses
Hive-Engine:
https://tribaldex.com/witnesses (clicktrackprofit)
Posted Using LeoFinance Beta
---
---