#MyHiveGoals - Powering Down? Nope!!!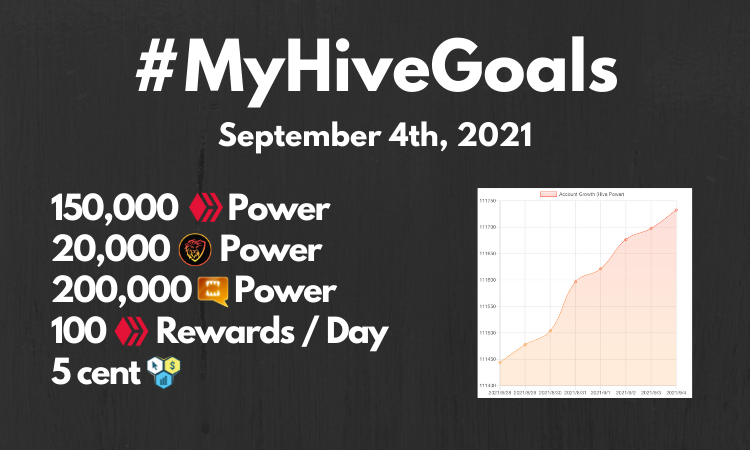 I saw a lot of people talking about starting their power down because Hive hit it's all time highs yesterday.
Welp....
That's not in my plans and here's why...
I personally think Hive and all the project being developed here are worth a lot more than $1.05 a token (or whatever it hit).
And as you can see from my weekly posts here, my goal is to develop an income from my activity on the chain. My account will grow and grow, and continue to move me forward towards the goal of 'living' off my efforts and investments here.
So while it's exciting to see Hive hit that all time high yesterday I truly believe, our journey is just beginning...Blind faith maybe, but I'm loving the journey no matter what!
150,000 Hive Power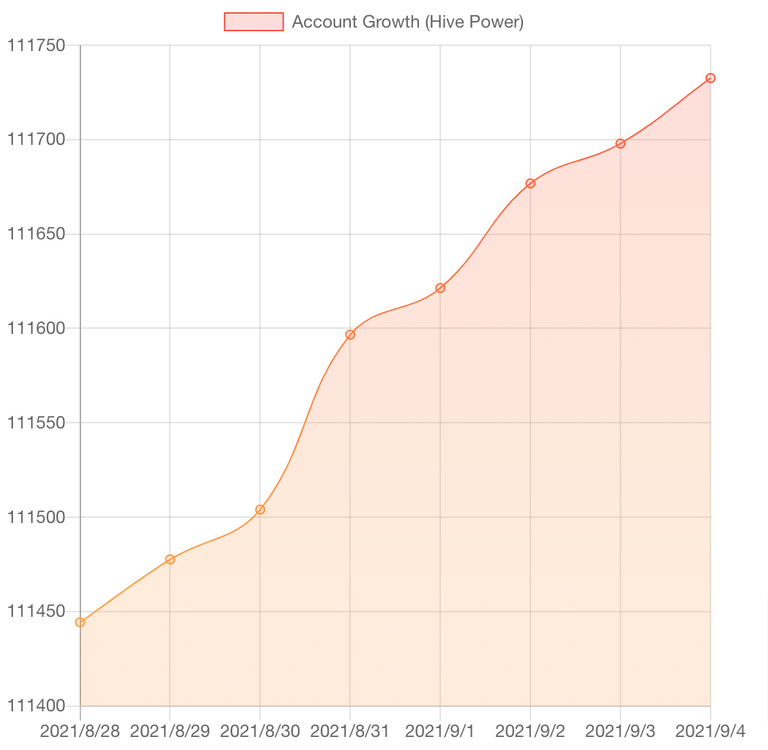 It was a decent week with steady Hive Power being added to the account. I powered up a few liquid Hive for HPUD, and also took a few SPS profits and flipped it into some extra Hive Power.
150,000 - 111,732.56 = 38,267.44 left to go
Chipping away, one Hive at a time :)
20,000 LEO & 200,000 SPT Power

Another solid week of stacking LEO. And so many exciting things taking place in the tribe, it's impossible to ignore the news.
Oh yeah, and Khal is popping by the Crypto Maniacs podcast on Tuesday, so there's that too ;)
20,000 - 15,294.957 = 4,705.043 left to go
I'm going to hustle to try to get this down to 4k left to go ASAP!

So my goal was 200k by the end of the year...
Right now, I'm sitting at 172,095.81 SPT...Which means I'm only 27,904.19 SPT away from my goal!
Let's just say, we might have to bump that 200k goal up a few hundred thousand ;)
The price of SPT is exploding and it seems to be almost on par with DEC. I still think this is the most under rated way to accumulate SPS and has massive potential for future growth. As Splinterlands continues to explode, more content creators and gamers will discover Splintertalk.io
And I don't wanna miss out on that!!!
Dollar Cost Average Into Hive Engine Projects
25 INDEX
2 BRO
3 UTOPIS
And after this week's buys I'm at....
9561 @he-index
872.97 @brofund
469 @utopis
Income tokens...Have I mentioned how much I love these things???
This will help me reach my goal of 'living' off the chain and each week, no matter what...I make sure I add these tokens to my stacks.
100 Hive Per Day In Rewards
I took a dip this week, but let's see how far we fell off the target:
25.76 Rewards from Creating
20.79 Rewards from Curating
0.861 Rewards from @dlease
12 Rewards from Misc.
Total rewards = 59.41 per day
Yeah, that was a dip for sure, almost 30 less Hive a day than last week. No worries, that's the beauty of this blockchain...We get another 7 days to rock and add value :)
5 Cent CTP Token
Let's take a look at the price of the CTP Token...

A nice little swing up this week. Almost back to 2 cents per CTP :)
Let's see what the next week brings to the price!
---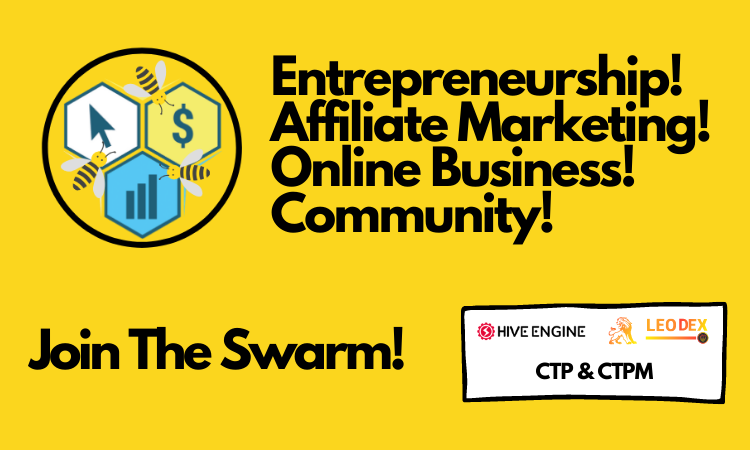 Our Token:
https://hive-engine.com/?p=market&t=CTP
Our Miner:
https://hive-engine.com/?p=market&t=CTPM
Vote for our Witness Node (clicktrackprofit) On..
Hive:
https://peakd.com/me/witnesses
https://wallet.hive.blog/~witnesses
Hive-Engine:
https://tribaldex.com/witnesses (clicktrackprofit)
---
---