#MyHiveGoals - Seeing The Fruits Of Almost 4 Years...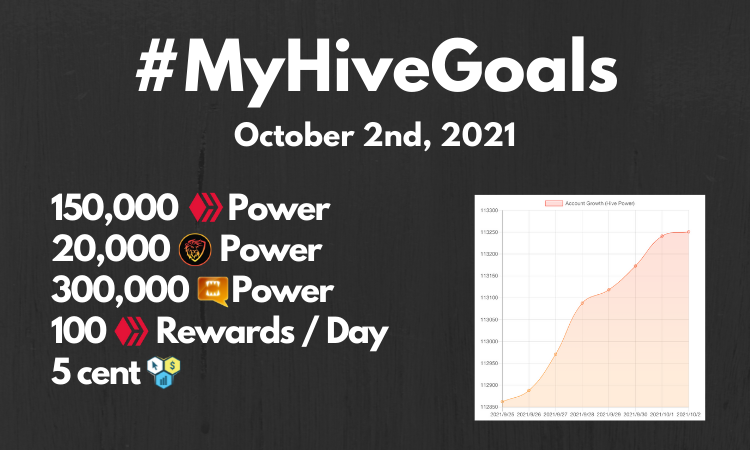 This little post I do each week is part of my bigger 'goal'...
I joined the blockchain in December of 2017 and gave myself 5 years. I would do everything I could, to accumulate as much crypto as possible. I would be a sponge and soak up as much information as well. And I would focus on building my business and community on the chain.
As I approach year number 4, I can say with great confidence....My weekly 'Hive Goals' have helped me stay the course!!
When you pull back and look at the big picture you can really get excited to see the growth, but these weekly wins...Wow, they really do add up!
So as we do, each and every Saturday night, let's see how the journey went :)
150,000 Hive Power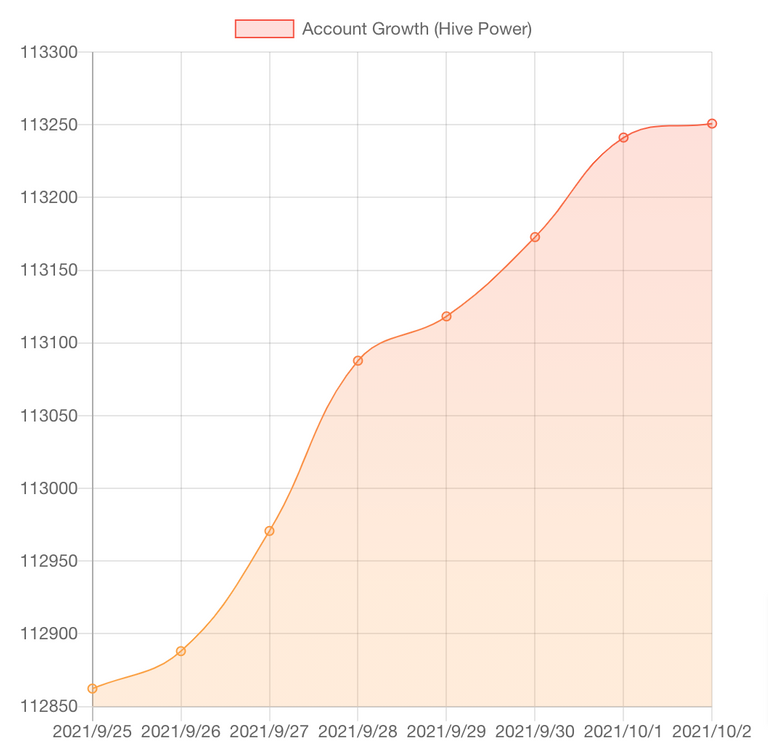 Another HPUD this past week came and went, and I didn't get as much powered up as I would have liked for October 1st....However overall, this week, I'm really happy with how much HP I accumulated :)
150,000 - 113,250.80 = 36,749.20 left to go
Nice bump :)
20,000 LEO & 300,000 SPT Power

Huge week for my LEO accumulation and check out that milestone!!!
20,000 - 16,054.38 = 3,945.62 left to go
Less than 4,000 LP!!!!

It's been full speed ahead for the SPT accumulation!
I have made sure I'm not only creating on Splintertalk multiple times a week with the @jonnycoin account, but I've also been taking some profits and buying more SPT...Which in fact, builds my SPS!!
300,000 - 252,396.67 = 47,603.33 left to go!
Rumor has it, there is another project that might be added to my radar very soon...That fits right along side my SPT and Splinterlands addiction....Stay tuned :)
Dollar Cost Average Into Hive Engine Projects
25 INDEX
1 BRO
2 UTOPIS
And after this week's buys I'm at....
10337 @he-index
878.50 @brofund
480.77 @utopis
As for @hive.pizza I'm still sitting 137 shares, which is generating me this in daily dividends :)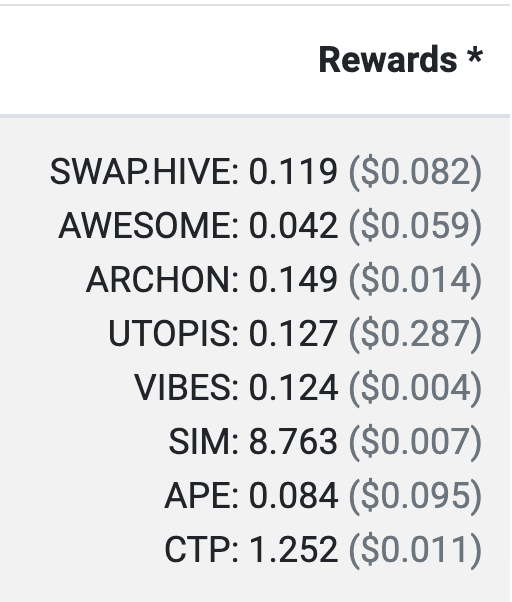 That's better than a poke in the eye with a sharp stick!!!!
Lovin' it!
100 Hive Per Day In Rewards
Oh boy, let's see how we did this week!!
44.28 Rewards from Creating
16.98 Rewards from Curating
0.861 Rewards from @dlease
14 Rewards from Misc.
Total rewards = 76.121 per day
Have I ever mentioned how much I love this blockchain recently???
5 Cent CTP Token
Let's take a look at the price of the CTP Token...

Nice, we're up from last week!!!
Still a ways away from our target, but we keep building :)
---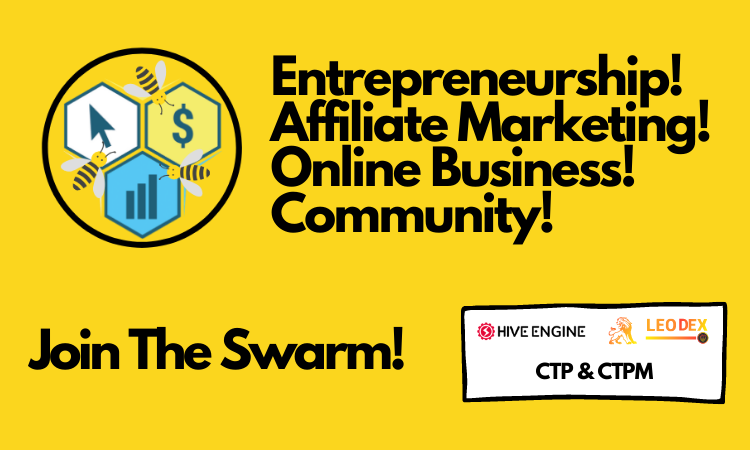 Vote for our Witness Node (clicktrackprofit) On..
Hive:
https://peakd.com/me/witnesses
https://wallet.hive.blog/~witnesses
Hive-Engine:
https://tribaldex.com/witnesses (clicktrackprofit)
---
---