#MyHiveGoals - Stay The Course & Love The Journey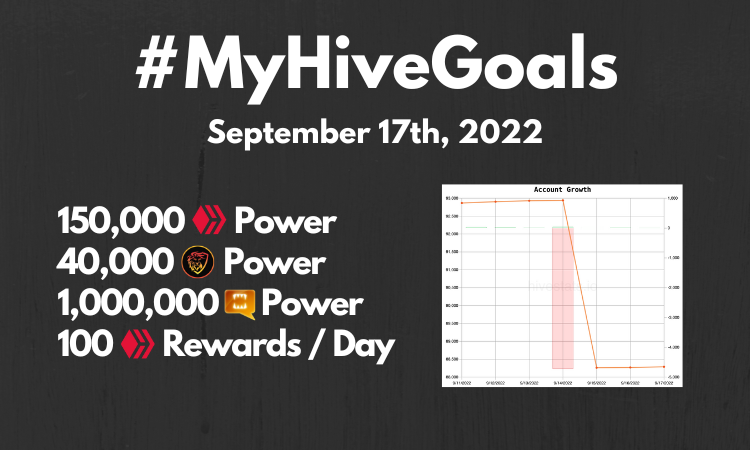 I finished my latest powerdown last week, and I'm crossing my fingers that I'll be able to start accumulating the sold off Hive over the next few months!
I also took a dip because of the Riftwatchers pre-sale, but I'll explain that in a bit....
No matter what though, I'm loving the journey :)
Each and every day I'm so grateful and thankful for this blockchain and it's amazing community. It allows me to grow my brand, talk about my passions and build my business...Each and every day!
How can you not love this place?
We've got a lot to dive into so no more time to waste, let's dig into this week's numbers!
150,000 Hive Power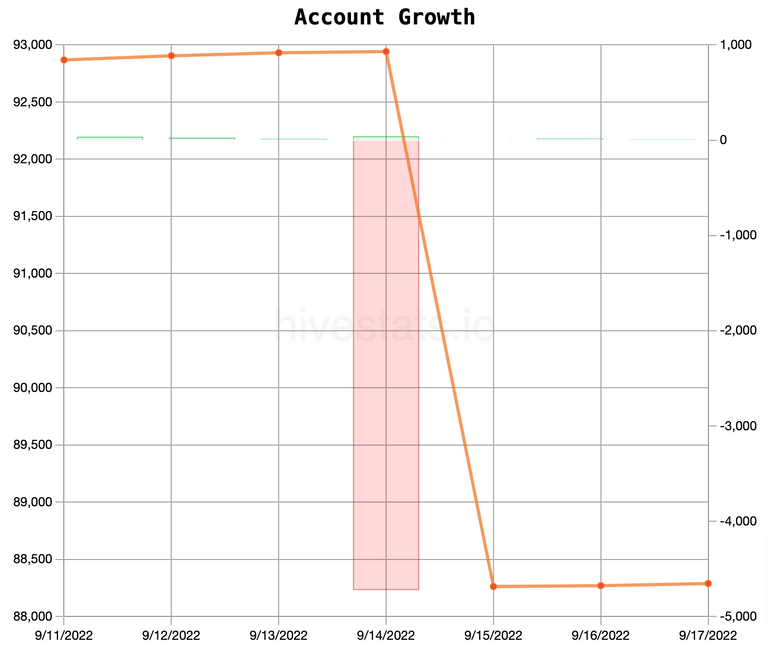 Again, I'm crossing my fingers that this is it for the powerdown lol
My goodness, it's amazing how long it takes to build this stuff up and how quickly it can go...
150,000 - 88,295.591 = 61,704.41 left to go
But we're back on the climb up now! We'll see how long it takes to hit 100k again lol
40,000 LEO & 1,000,000 SPT

I'm getting pretty close to my LEO goals though!
40,000 - 34,071.81 = 5,928.19 left to go
Almost at the 5k threshold! That's pretty exciting :)

Last week, we flew past the 900k mark...
1,000,000 - 913,498.37 = 86,501.70 left to go
I'm going to revisit how quickly I can hit this goal. I've been slowly growing my stake, but it might be time to bump it up a bit. I wanna hit that 1 million mark sooner rather than later :)
Dollar Cost Average Into Hive Engine Projects
So....Good news / bad news!
Good news, I grew my shares in the SPS/Swap.Hive pools big time this past week.
Bad news, I had to dip into my liquidity for Vouchers because...Well...Riftwatchers lol
So we're back on the grind upwards there but overall, I'm pretty happy with everything in my dollar cost averaging.
237.365 SPS/SWAP.HIVE (shares in pool)
-79.749 VOUCHER/SWAP.HIVE (shares in pool)
230 INDEX
And after this week's buys I'm at....
845.354 SPS/SWAP.HIVE
55.214 VOUCHER/SWAP.HIVE
12,710 @he-index
Been stacking the INDEX tokens too this past week because it's a sneaky way I've been growing my Voucher too!
100 Hive / Day Rewards
Had a decent week last week in creating content, but I'm really curious to see how those curation rewards have been stacking up. Because of the powerdown, I'll lose some numbers, but I've been voting a ton of content I've been finding on ListNerds!
25.57 Rewards from Creating
11.28 Rewards from Curating
14 Rewards from Misc.
Total rewards = 50.85 per day
Slightly lower than last week and I'm more surprised that the curation didn't dip too much. So you know what that means right?
Stay the course!
And keep loving this amazing journey on the blockchain!
---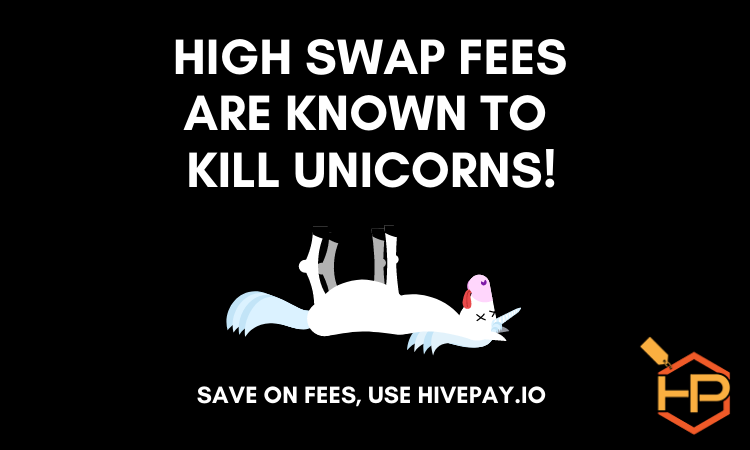 Save BIG on all your Swap.Hive / Hive needs with HivePay:
Vote for our Witness Node (clicktrackprofit) On..
Hive:
https://peakd.com/me/witnesses
https://wallet.hive.blog/~witnesses
Gift and tip CTP tokens to awesome content creators using the brand new @CTPtips Bot!
Stake CTP and use the prompt !CTP to gift tokens to your favorite creators!
---
---