The Blockchain Of Opportunity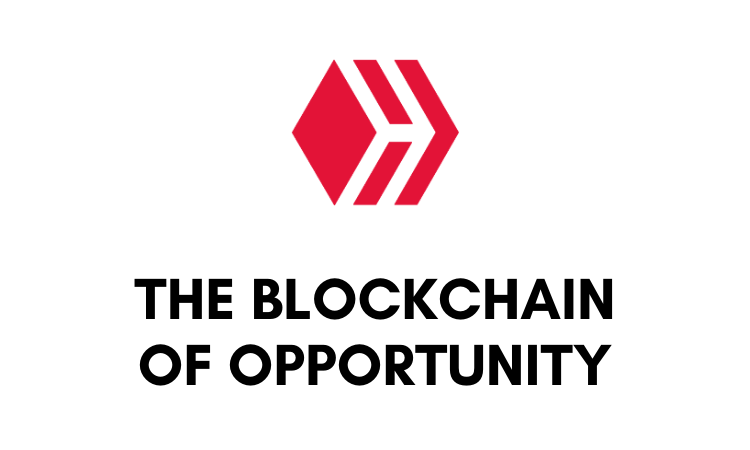 Opportunity...
That's a word I love to focus on when it comes to building businesses online.
And I know, when you hear that word, sometimes it's followed by some shady snake oil salesmen trying to separate you from your hard earned cash. The good ol' 'Once In A Lifetime Opportunity' sales pitch...
However I look at that word with excitement. First because of my mindset as an entrepreneur. Every time I'm blessed to wake up in the morning, I'm given another 1440 minutes to crush it. To build something...I'm given opportunity!
But also right here on the blockchain...
We've been given a very unique 'opportunity', actually several opportunities, and I wanted to go over a few of them today...
The crazy thing is, I'm just mentioning a few of the obvious ones...There is SO much to discover here on Hive!
The 'Hive Opportunity'
I tell everyone I meet in my community, start with Hive Power and the world opens up for you! Think how awesome this blockchain is, especially when we power up our tokens. Without doing a thing, just staking them, we're getting almost 3% a year...

Sure it's not the massive returns of some DeFi projects, but that's just the tip of the ice berg. We then are introduced to curation, that seems to hover around 7-10% a year, delegation to different projects and even HBD...Which is rewarding savers 12% a year for simply...Saving their 'stable coin' on the blockchain.
And like I said, that's just scratching the surface...
The LEO Opportunity
Similar to Hive, the beginning of your rabbit hole journey into the LEO community begins with Leo Power! Even more so after the announcement they made earlier today!
Powering up your LEO tokens is a great way to get exposure to this vibrant and growing eco-system. From delegating to @leo.voter to flipping LEO for CUB tokens, one peek into these projects and you might actually start drooling at the...Opportunities!
The Splinterlands Opportunity
Where do I even begin....
When I joined this game, I had no idea that strategy card games even existed. But what I did understand was the collectibility of these assets...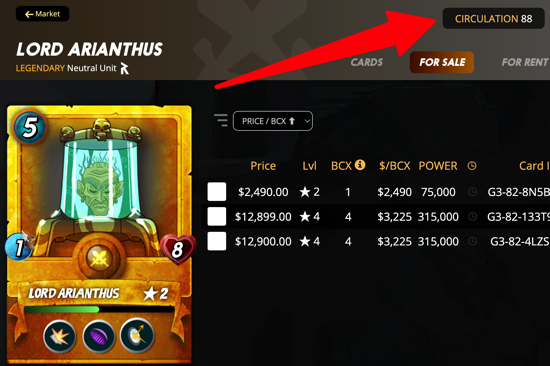 Limited quantities! And that just started my journey into learning about all the 'opportunities' that are popping up daily on this pioneering #play2earn game. From governance tokens, brawl play, renting assets to actually earning from playing the game...Splinterlands continues to lead the way!
The Second Layer Opportunity
There are way too many amazing projects to highlight and obviously, I love it so much that we have created multiple second layer projects on the blockchain. And what's so exciting to me about Hive-Engine is that, the more it grows, the more entrepreneurs it will attract.
The 'killer app' might not even be realized yet on Hive, but I firmly believe it will be born on Hive-Engine!
The best thing about second layer projects is while you may not have it in your cards to become a Hive whale...If you show up and contribute to these communities and tokens on Hive-Engine, you could easily become a person of influence in a short amount of time!
The Content Creator Opportunity
I love @threespeak and it's become my go to platform for uploading and viewing videos online. Crazy right...It's on Hive ;)
I don't need to beg YouTube to become a partner. I don't need 10,000 followers and hours watched to get rewarded for my effort. And that's the biggest opportunity for content creators. 3speak, Vimm, Liketu, Dbuzz, Peakd or the countless other front end projects on the blockchain...If you have a passion, you have a home here for your content!
And the best part is like I mentioned, you can tap into the community that you are attracted to. And when you added value to it, they will support you. A true Web3 experience, right here with opportunities popping up every day for creators!
All We Need...Is A Chance...
I was listening to a podcast earlier this evening and the host mentioned 'being given a chance in business and in life'. All entrepreneurs are looking for...Is that chance. We just need a shot. And if the opportunities are presented, they will show up. They will put in the work and they will succeed!
Hive offers this!
All the projects on the blockchain offer this!
The opportunities are plentiful, the only question is...Now that you have a shot, are you going to take it?
---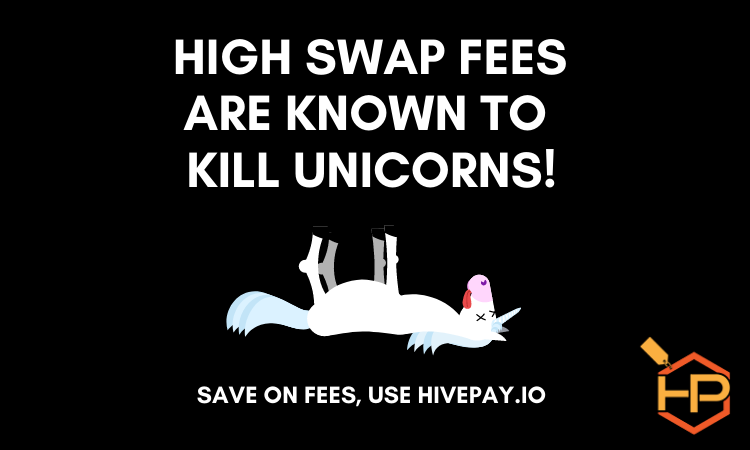 Save BIG on all your Swap.Hive / Hive needs with HivePay:
Vote for our Witness Node (clicktrackprofit) On..
Hive:
https://peakd.com/me/witnesses
https://wallet.hive.blog/~witnesses
Posted Using LeoFinance Beta
---
---