What Do You Do...When You Are New?
Do you remember what it was like?
You first discover this blockchain and community, and you get very excited!
It might be your first experience in true Web 3, or maybe you are an experienced crypto holder...Regardless, this is something new for you. And then you learn about the potential rewards...
That really gets you interested and you start asking yourself, how can I potentially make a living in this stuff?
You start poking around and here talking heads like this named 'Jongo' tell you things like...
"Show up every! Add value! Learn to accumulate and never pay attention to price."
It's sooooo easy to say that right?
Especially when this Jongo guy is sitting with over 100,000 Hive Power. What does he know? He has no idea what it's like trying to make a name for yourself in this community...
Fun Jongo history...It was only a little over 4 years ago that I joined this community and here's what I brought to the table:
Zero influence, with no followers
Next to know knowledge of how a blockchain works
0 Hive Power
Lost all my income recently and had to start from zero with no disposable income
Literally, a noob. In every sense of the word.
But here's what I did, and hopefully it can help you if you are brand new to this community. These are some of the lessons, a lot of us forget because we've been around here for a few years...But important for new members to adopt :)
Don't Expect A Single Upvote
I made a post in the first month of being on this blockchain on something I noticed...There was a lot of creators demanding upvotes from whales and getting all upset when they didn't receive them. I thought that was funny and made a post that basically stated...Whales don't owe you a thing!
I'm pretty sure I made a whopping 15 cents for the post because only being on the blockchain for about a month, no one really knew who I was. But the point is, no one owes you a thing here. It's up to you, to create relationships, build a following and add value to the chain. Worry about those things before you ever expect an upvote!
Speaking Of Relationships
...This is arguably the most important aspect of your journey you should be focusing on. Some of the most amazing people I ever met in this community were actually from way back then! Which means, I spent the time to get to know others on the blockchain and for years now, we've been getting to know each other.
The rewards are cool, but the relationships you build are the true value here! Spend the time to develop those!
Stop Looking At The Price Of Hive
When I joined the blockchain, the price of the 'old token' was like 3 bucks and went all the way to 8 dollars. In that time, I started buying small tiny amounts at 5 bucks because...This was going to the moon!
When it didn't and crashed all the way down to 10 cents, I made a decision to ignore price. Instead, I just made the commitment to show up regardless and while others live and breathe by the price of crypto...My journey has been much more rewarding that just the increase (or decrease) of my holdings.
Dollar Cost Average!!!
Here's the truth, while I didn't have anything substantial invested into Hive, I kept buying small chunks when I could afford it. I never spent a dime that I couldn't afford to lose and to me it was much more rewarding to see my account grow slow and steadily!
But still...i did invest some fiat into powering up Hive. Nothing big, because trust me, I was broker than broke a few years ago lol But instead of buying a pizza for dinner that week, I took the 20 bucks and bought some Hive.
You Have So Many Options...
When i started I had 2 choices for what I could earn...Hive and HBD! This was way before tribes and powerful tokenized communities. Don't underestimate the power of the layer 2 options here on the blockchain!
Hey, maybe we aren't meant to become whales on hive...But you know what, we can become whales in CTP...Or ONEUP...Or SPT..Or LEO! Pick a tribe or two that you feel you can contribute to and focus on that!
Add Value, Every Day!
I can feel you roll your eyes now...What is 'adding value'? To me it's simple...I wanna work to make this blockchain better tomorrow than it was today! We are at the beginning of something so special here and if we all do our best to spread the word about Hive and all it's projects, we will be the leaders of the future for Web 3!
Be Stubborn
Here's what will happen in the future...The price of Hive will go up...And it will go down! And guess what happens in both situations, people come and go. They create a lot of content when things are going up, and start to slow down when it's in a bear market.
Be stubborn and show up regardless of what the market is doing and then KEEP showing up. No matter what the price, focus on what you do each and every day on the blockchain!
Learn The 5-500-5000 Formula
And finally, one of my favorite blog posts I ever made on chain was describing my plan of attack when I got started creating here:
Engage with at least 5 different members of the community everyday.

Attract 500 followers by keeping up your engagement and comments.
Do everything you can to reach 5000 Hive Power, by engaging, commenting, creating and powering up!
This worked wonders for me, so much so that I was able to hit 5000 Hive Power in less than a year...Even with Hive being around 3 bucks each for the majority of that year.
Are these tips and tricks considered gospel? Absolutely not! They are just something that have helped me on my journey here. And I want to hammer home this point...
I did not come onto this chain with loads of disposable income or thousands upon thousands of raving fans following me.
If I can do this stuff, any one can...It just requires the right mindset and never giving up on your goals!
I hope this post helps you on your journey :)
---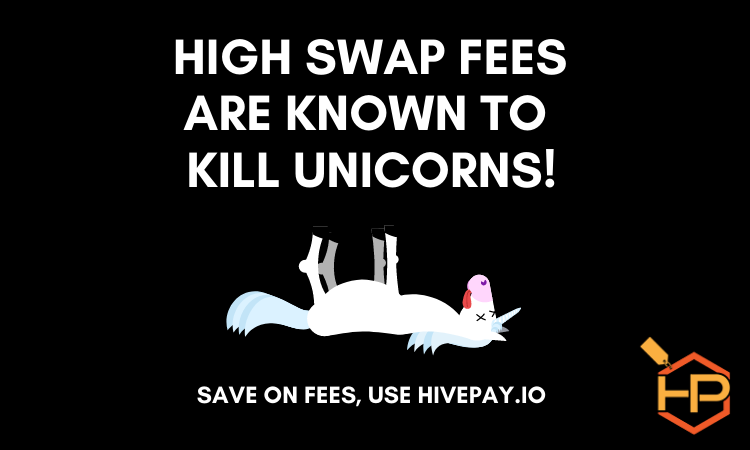 Save BIG on all your Swap.Hive / Hive needs with HivePay:
Vote for our Witness Node (clicktrackprofit) On..
Hive:
https://peakd.com/me/witnesses
https://wallet.hive.blog/~witnesses
Hive-Engine:
https://tribaldex.com/witnesses (clicktrackprofit)
Posted Using LeoFinance Beta
---
---