4 Steps To Reach 500,000 SPT Tokens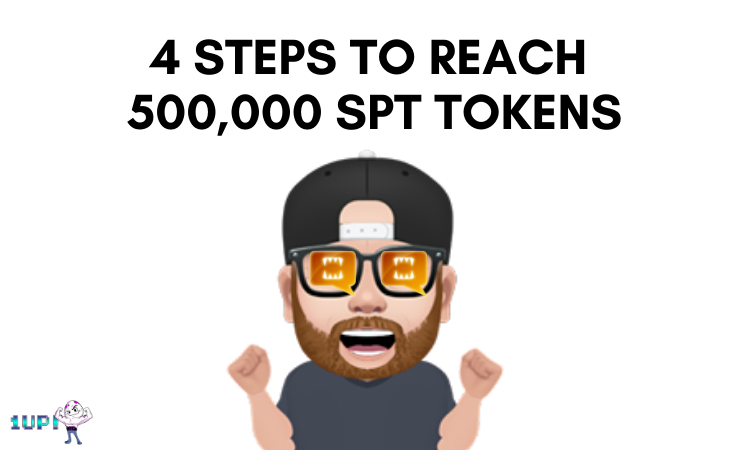 Let's take a trip back in time...
It's about May 2021 and just a few months before any SP air drop and the white paper hasn't even been released yet.
My addiction to buying Gold Foil Legendaries is starting to take hold of my life and it gets me dabbling into the #Splinterlands game itself. If you know my story, you'll know I;'m the furthest thing from a card gamer there is. But the legendary cards and opening Untamed packs really got me hooked!

I knew that Splinterlands had this blogging platform for players to share their battles and journey through the game and there was a token attached to it...
SPT!
I'm not sure what encouraged me to buy some but a little voice in the back of my mind said...Buy a bunch!
And while there are plenty of whales in Splintertalk, I was happy with my purchase.
40,000 SPT Tokens!
And my goal with these tokens was to start curating content, while I was learning about the game and discovering the players and the community as a whole.
Then SPS happened....
All of a sudden, my earlier buy of 40,000 SPT looked like a genius move but let's be honest...I had no idea this stuff was coming so it was blind luck. However I do believe, you get luckier with this crypto stuff, the more you show up and poke around.
Anyways, back to the SPT journey...
With SPT a major part of the SPS air drop, I decided to add SPT accumulation to my list of weekly goals on the Saturday evening #MyHiveGoals post on the @jongolson account!
First, I wanted to hit 100,000 SPT!
I did that fairly quickly!
Then I moved to 200,000 and 300,000 and flew past those goals as well...
Now I'm sitting at:

Almost 350,000 SPT with the year end goal of hitting 500,000!
And here's how I'm going to do it:
One - Consistent Content
I've been having a blast building up this account! My entire life has changed through Splinterlands so not only will I be blogging about it, but also live streaming my game play and of course...Talking about my experiences a long the way!
Two - Dollar Coast Averaging
I buy 1000 SPT every single day! At minimum!!
Regardless of what SPT is trading at, high or low, I buy 1000 tokens daily and I haven't missed a beat in months!
Three - Curation
The best part about this platform is that you are rewarded for...Liking other people's stuff! And Splintertalk has some AMAZNG creators. Not only am I learning more about the game but I'm also discovering great content and being rewarded in the process. And the more SPT I stake, the more rewards I get!
Four - Monster Curator Delegation
This is fantastic passive income for SPT holders. Right now I'm delegating 25,000 SPT tokens to @monster-curator and getting back around 25-35 SPT a day in return. This obviously fluctuates from day to day, but I get to add to my totals...With zero effort on my part all the while supporting a fantastic community based curation project!
I've ben thinking about getting into the SPT Diesel Pool as well, but I need to investigate that further. Regardless, there are SO many ways to get your SPT account growing daily in this community!
Will I hit 500,000 by the end of the year?
I believe I will! And hopefully grow my account by supporting the community that has been supporting me on this journey as well.
What about you?
Do you have an SPT goal you wish to hit before the end the year?
---
---