Between A Rock & A Hard Place...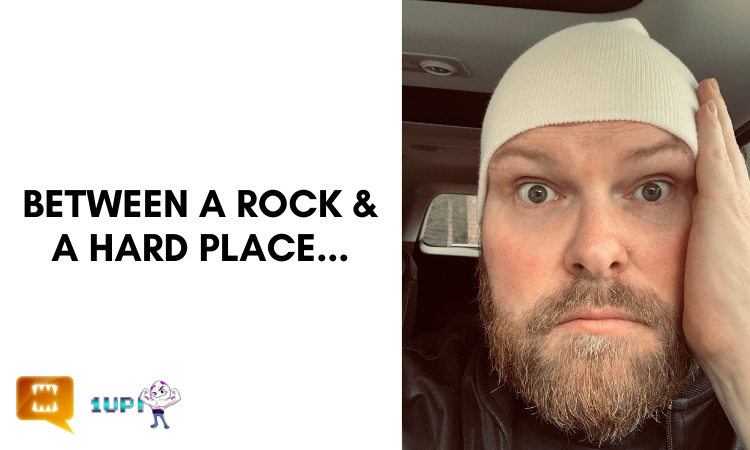 I have a dream...
One day, I'll make it to Diamond league in @splinterlands
I've been playing the game much more than I did a year ago and starting to figure things out. By no means do I consider myself an expert in this, and truth be told I had zero experience in card games before Splinterlands.
But here I am...
Addicted to the strategy, the game play and of course the assets inside the game.
We're less than a day away from the end of the season and I'm staring in the face of...Conflict!
This is what I mean:

I made it to Gold 1, which is the furthest I've ever gotten in my season journey! I've been here a few times before but usually I end up in Gold 2. So this is a win for me...
Like it shows, at the time of this writing I'm about 15 hours away from the end of the season and 244 points away from Diamond 3.
I'm not sure how to proceed lol
On one hand, I'm VERY happy reaching Gold 1 this season. The past few days I've been pretty easy to complete my daily quests and things have been smooth in progressing to this point but I know what awaits me in this division.
Players with a LOT of collection power and strategy that could easily throw me back into Gold 2.
But here I am...244 points away from my 'dream' of being in Diamond league!!
This is incredibly stressful for me lol So I'm not sure how I progress. But rest assured, if I do continue on and finally hit my target, expect yours truly to be insufferable and bragging for the next week....
I love this game, and it's become my addiction in more ways than one!
What about you?
What's the highest league you've reached? And are you happy with where you are today if the season ended now?
---
---