Feeding Both Stomachs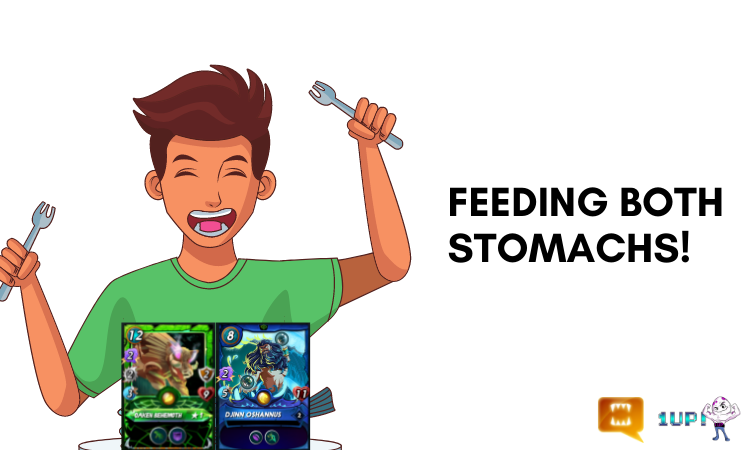 This post might be considered a follow up to my 'Player vs. Investor' post that I did about a week ago...
Because this is the line I walk on. I try to approach my #Splinterlands journey as both an investor but also a player.
So on one hand, the cards I try to accumulate don't always feed both stomachs I seem to have. Take for example my latest 'investment' but the more I think about it, I have wanted to trying playing with this card for months now so...
I bought a copy lol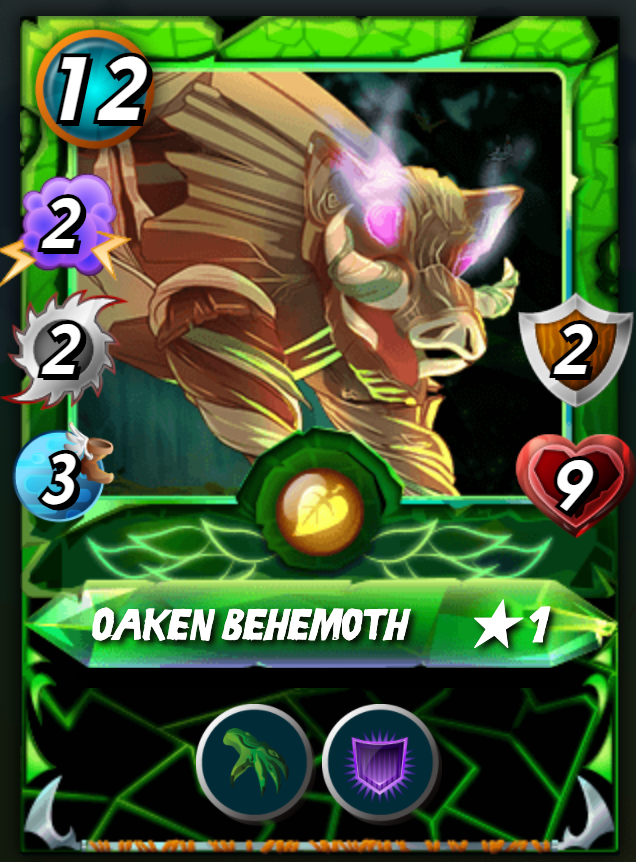 Behemoth is right!
One of the 'heaviest' tanks in the game is a card I've been eyeing forever. And because I'm so partial to the Earth Splinter, I decided to pull the trigger tonight.
It's a Legendary beast of a card with a whopping 12 mana, so playing it will be tricky. But I've got this strategy in mind on where to play him, especially in the second spot where 'reach' can be effective.
But this was very much, a vanity purchase...Or was it?
This is from the Dice packs so it won't have massive distribution and it seems to rent very well. The more I think about it, the more I do feel that this card filled both my stomachs lol
But then I grabbed a no brainer card to finally have 11 copies of it....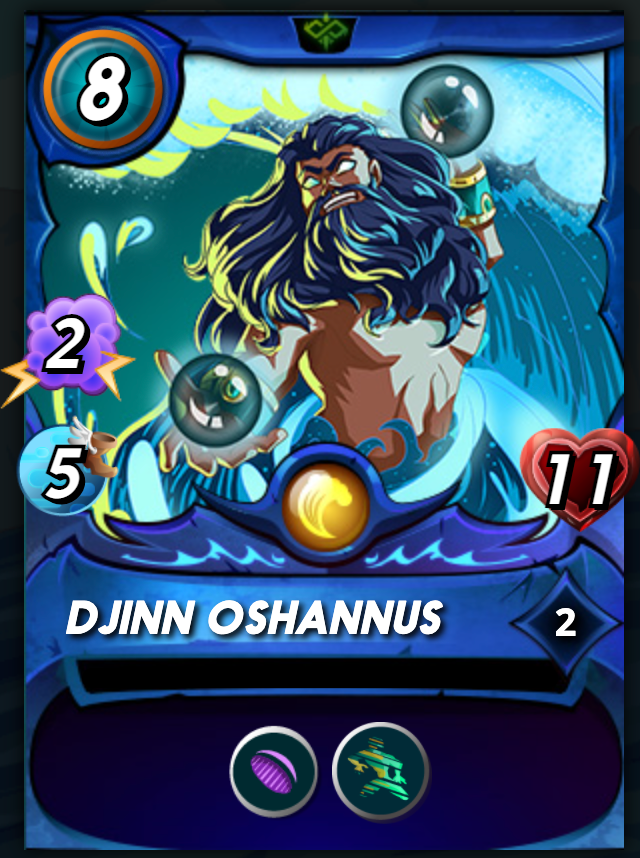 I already maxed out both Biljka and Harklaw, but because Oshannus has been trading for almost double the price of those two cards...This guy took some time!
I'm happy to have all 11 copies now and will combine them after this season. A maxed Oshannus rents VERY well, so this was much more of an investment purchase, rather than from a players angle.
All in all, it was a good day on the market for me.
I'm happy with my 'dollar cost averaging' that I continue on with Splinterlands, and while I'm not at the level of some people, to me, the USE CASE of these cards and NFTs make them both...
No brainers :)
Have you played with Oaken?
And are there any cards you are working towards accumulating?
---
---