Gold Foil Genius!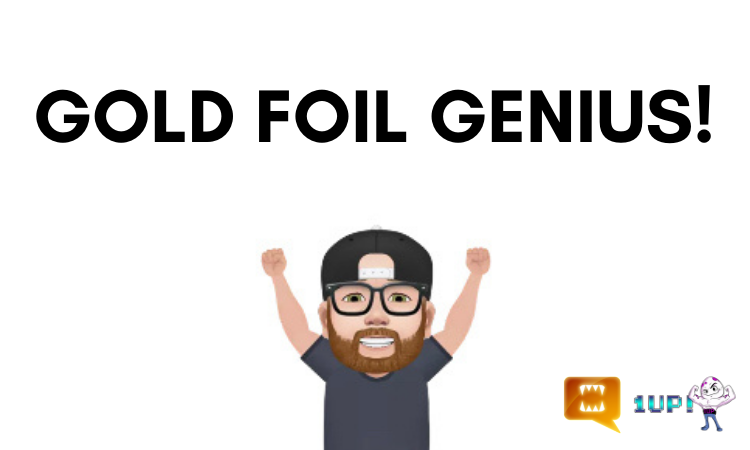 A few days ago, I decided to dive into a couple of purchases...
I've been having the itch for some new Gold Foil Legendary cards and obviously the price of these things has sky rocketed since the launch of SPS.
People want to increase their daily air drops and GFLs were a great way to do that. Of course, they started getting way out my price range, so I switched up my strategy and then started stacking some Gold Foil Epics.
The price was much better for my pocketbook and for what I was buying Gold Foil Legendaries about 6 months ago, was the price for the Epics.
But that itch was there LOL
So I dove in and grabbed 2 GFLs last week:
Harklaw & Djinn Biljka
In case you want to be reminded of what the prices of these cards looked like about a week ago, here's a snap shot lol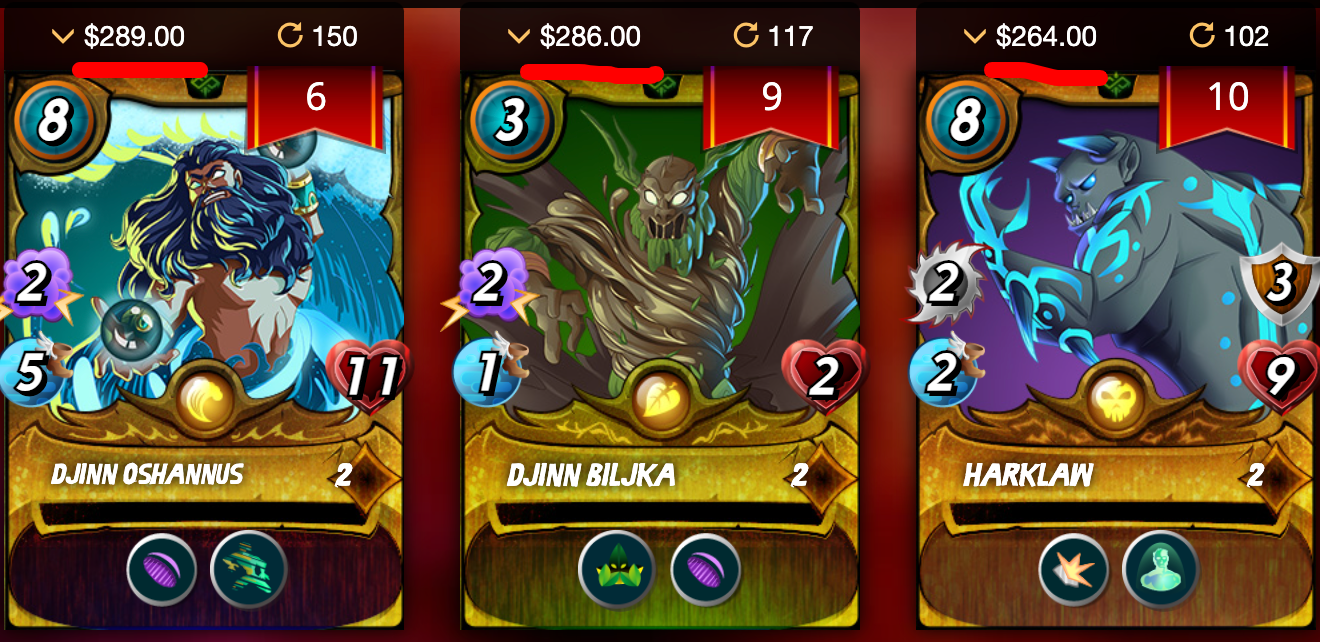 I ended up getting Harklaw for around $280 and Djinn for $240.
I didn't pull the trigger on Oshannus for whatever reason...Maybe it was FUD...Maybe it was pulling the trigger on cards that I was used to getting 50,000 DEC burn rates for...I dunno.
But anyways, my thought was these cards even with Chaos Legion around the corner and the excitement for Splinterlands growing....Were no brainers not only for investing in but also use case.
And then I went to the market tonight...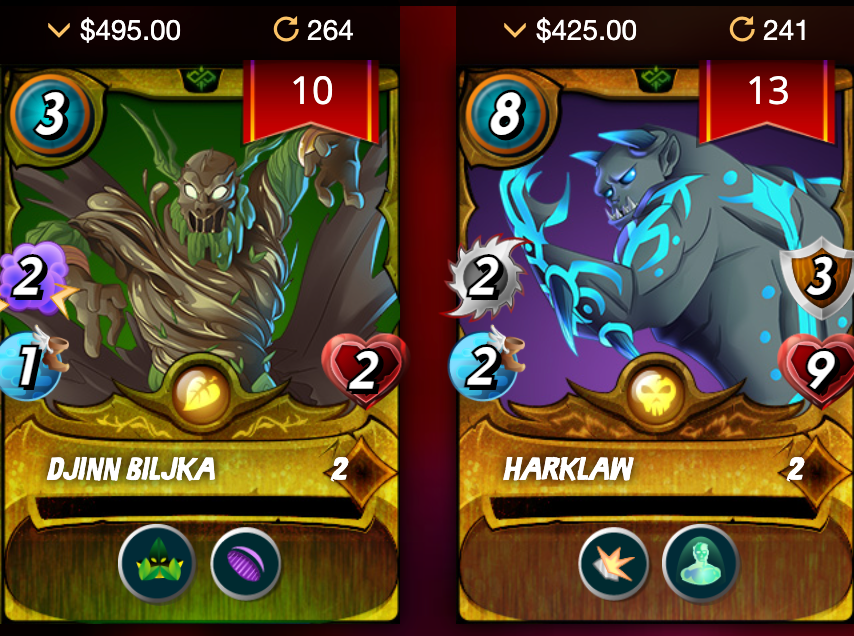 More cards on the market for sale BUT look at those prices!
I doubled my investment on Djinn and added like 70% or something on my Harklaw card! To me this is mind blowing. I wasn't expecting these prices for these GFLs in fact, I was expecting them to retreat a little more...
And then I looked at Oshannus LOL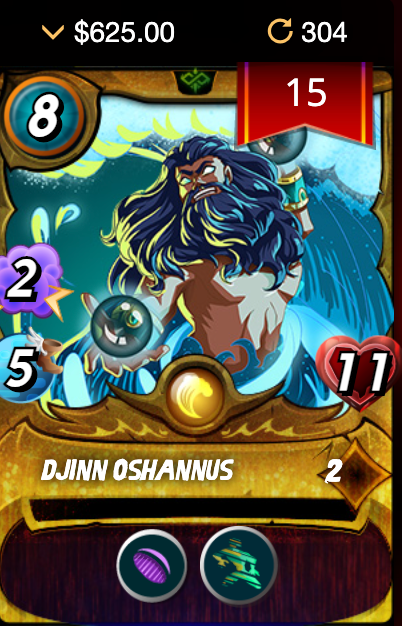 Yeah so....2 out of 3 ain't bad LOL
What a card! This thing is going crazy and now I'm starting to wonder....Will this hold up?
How excited is this market for Chaos Legion and the upcoming VOUCHER air drop?
Insane guys, this is crazy but I'm here for it and loving the ride.
But for future reference...When your gut tells you to make the deal and do the trade, do it LOLOL
---
---