I Gave Up On My Diamond Dreams...But!!!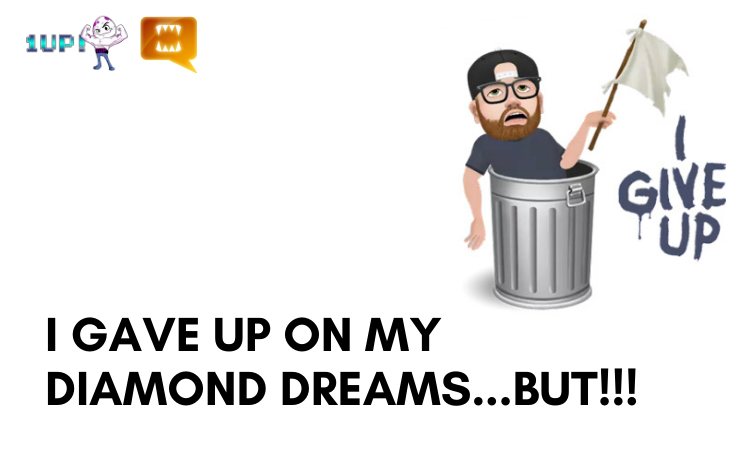 We're less than a day away from the end of the current season on #Splinterlands and 2 weeks ago, I had some lofty dreams...
You see, I've been slowly getting to 'know' the game of Splinterlands. I study a lot of the expert players and bug the crap out of @achim03 on a constant basis for hints and tips.
So when the new season started, I told myself I would get to 'Diamond League'...
Oh Diamond League, you glorious thing you!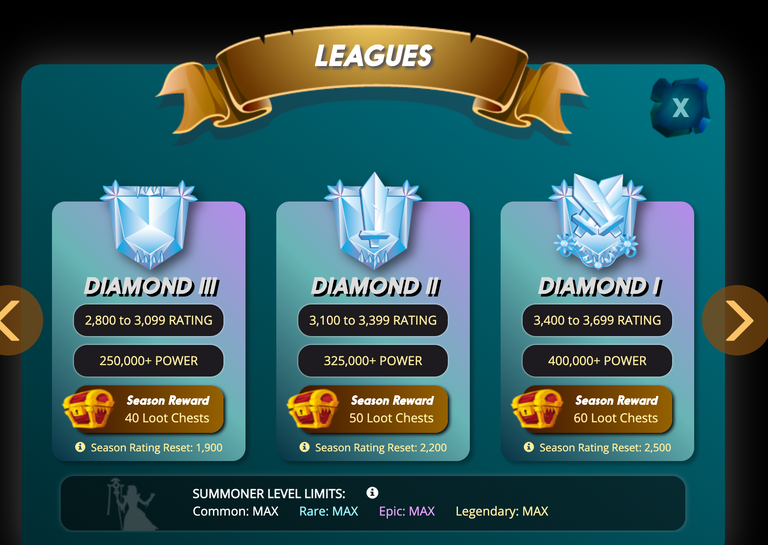 Heck, I wasn't even picky...
Give me Diamond 3 and those 40 juicy loot chests! I'd be happy with that, and maybe in a few months I could jump into higher leagues within Diamond.
Looks like this season....Diamond is still just a dream for me!

I JUST managed to get into Gold 2 and the struggle I had to achieve this had me calling it quits, even with more than 12 hours left in the season.
Last season I got to Gold 1 but wow, the competition this season really seemed to be tougher than I was used to. There were matches that I thought I'd win for sure but alas....
Failed miserably LOL
Still....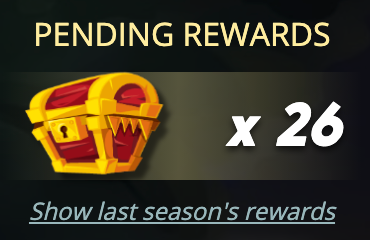 You will NEVER hear me complain about these ;)
And right when Chaos is about to launch on Sunday...It's such an exciting time here in the game and community.
I'm really looking forward to the AMA tomorrow to feed my addiction for all things Splinterlands and to hear what's planned during the launch of VOUCHER and the entire Chaos Legion card packs.
How far did you progress this season?
Did you reach your goals?
I look forward to hearing your comments :)
---
---